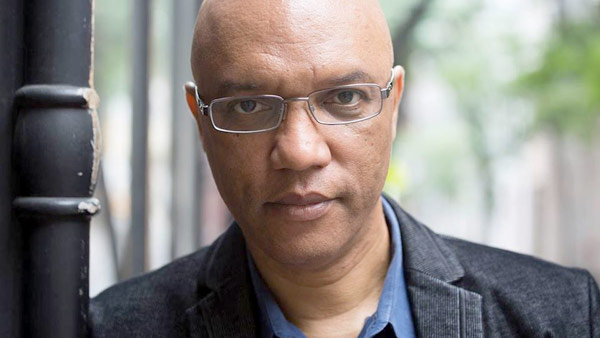 Inspiring the Next Generation of Artists
Billy Childs has collected no shortage of awards since graduating from USC in 1979. The graduate from the Composition program has earned five GRAMMY Awards, a Guggenheim Fellowship, a Doris Duke Performing Artist Award, a Chamber Music America Composer's Grant and an American Academy of Arts and Letters Award in Music.
But the 2018 Outstanding Alumnus Award that Childs will be given by USC Thornton at the school's Honors Convocation on Thurs., May 10 will hold a special place among the composer's ever growing collection of laurels.
"All of the other awards wouldn't have happened had I not learned what I learned at USC," Childs said.
The following day, on Fri., May 11, he will be the featured speaker at the school's commencement ceremony on Ramo Lawn.
Beyond Traditional Training
In the mid-1970s, USC was cultivating a reputation as a program that went beyond a traditional conservatory training. Childs had been accepted by the jazz programs at UC Berkeley and the New England Conservatory of Music. Although he loved jazz, Childs had spent his childhood with an array of diverse musical influences. The lure of USC, which accepted him as a theory and composition major, proved considerable.
"I wanted to learn how European music worked, the harmonic theories behind it," Childs explained. "I grew up listening to a lot of Baroque music. My mother loved Bach, Handel, Hayden, Scarlatti, and all of that stuff was playing around the house. I didn't get much past the classical era of music in terms of European music, but later on I started listening to Aaron Copland and the 20th century music that really turned me on. I wanted to do that."
The nature of his USC training gave Childs the foundation to explore all of his interests and even explore ways to merge them. He recalls theory classes with former Professor of Keyboard Studies Marienne Uszler during which students would diagram and break down compositions, enabling Childs to see the connections between the diverse musical elements of his background. Childs found a mentor in composition instructor – and fellow jazz lover – Robert Linn who helped the aspiring young composer see how his harmonic language was relatable to the works of Beethoven, Brahms, Schoenberg and Stravinsky.
Childs went on to achieve success as a pianist, composer and arranger both in jazz and in chamber genres. In the ensuing decades, one could be as likely to find him in a jazz venue touring with the renowned trumpeter Freddie Hubbard as in a symphony hall alongside luminaries like Esa-Pekka Salonen, Leonard Slatkin, the Los Angeles Master Chorale and the Ying String Quartet.
Explaining the aim of his melding of jazz and chamber music in the artist statement accompanying his 2009 Guggenheim fellowship, Childs noted the "challenge … in making the two disciplines (jazz and European classical) come together as a seamless, organic whole—essentially a new form of music. I approach this challenge compositionally; that is to say, I make it the responsibility of the composition to make all the various (sometimes disparate) elements congeal into a singular work."
Childs notes that instruction he learned at the hands of Linn, Uszler and USC Distinguished Professor Morten Lauridsen gave the young Childs – who had entered USC a self-described "blank slate" – the tools to thrive. Being based in Los Angeles with its proximity to a host of music opportunities was another bonus, particularly post-college when Childs would often round up friends to try out a new composition.
"I was kind of self-motivated to find out things about my composing," Childs said. "So I was taking a lot of the money I made with Freddie Hubbard and going into the studio with friends from USC to play arrangements with a singer and see what it sounded like."
A New Landscape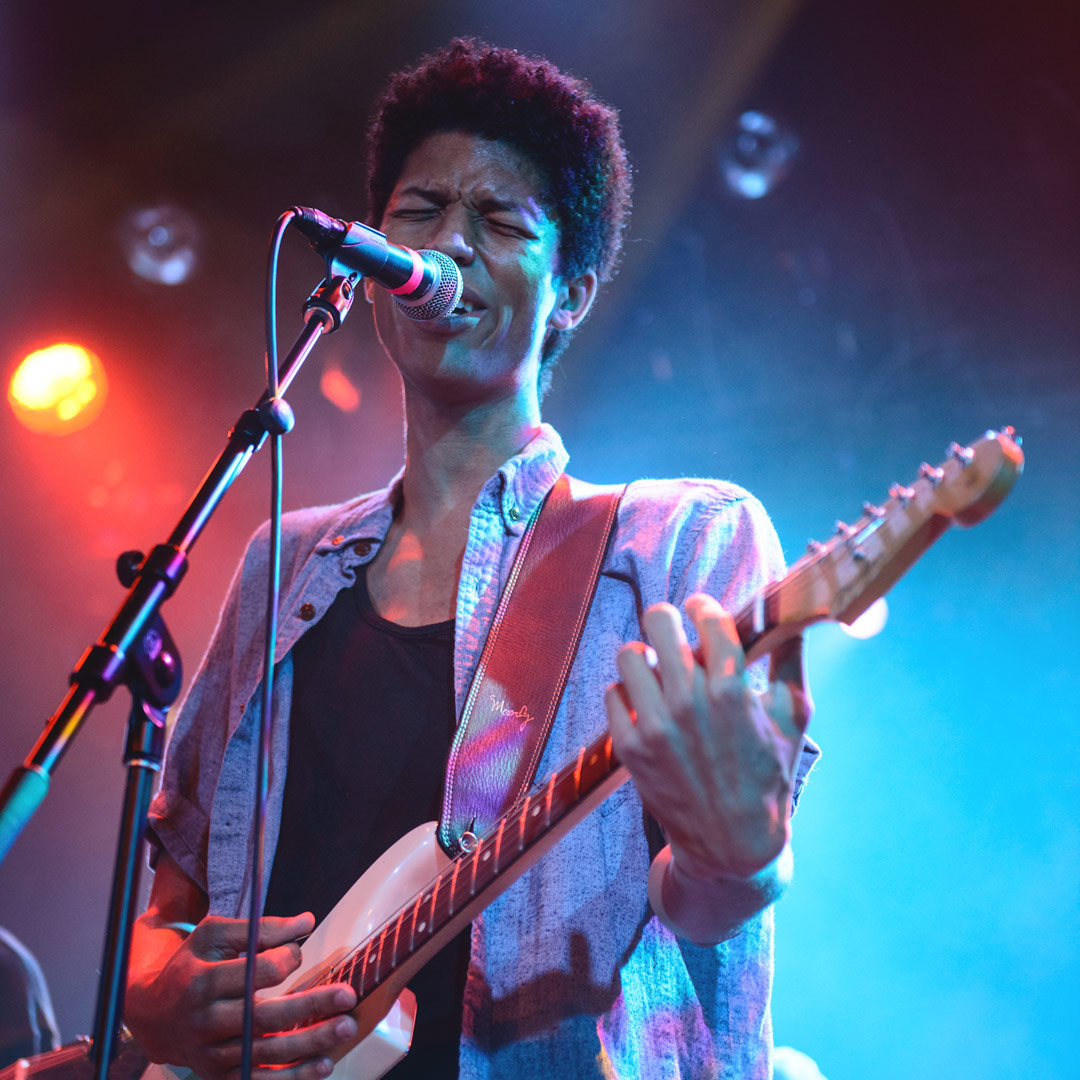 The musical landscape has changed from his school days. Musicians, he says, will chart their own courses. Case in point: the next generation of the Childs line. In 2014, Childs watched his son Aaron graduate from Thornton's Popular Music program. Aaron Childs is an artist, singer and guitarist who recently signed with the independent label, Godmode.
Watching his son's amazing experience at Thornton made the senior Childs "miss going there and make me wish I could do it all over again."
"It's been great to look at USC through his eyes," Billy Childs said. "He took a different direction. He's very talented. I don't know where he got a lot of his stuff from. He's always been a kind of kid that likes to entertain, make people feel good with his music. He does it really well."
Childs is honored to be selected for the Outstanding Alumnus Award. Interviewed shortly before commencement, he did not yet know what message he would look to impart to the graduates beyond that the tone would not stress "tough love." Neither of his parents – both of whom were teachers – nor his instructors at USC had that mentality, and neither will Childs.
"I've heard a couple of commencement speeches where people said, 'get ready for the real world because you're nothing and you better get ready.' I'm not going to take that approach," Childs said. "I want to instill in them with a sense of optimism, a sense that their voice is important and that they have work to do."
Never miss a story
Subscribe to USC Thornton's e-newsletter
Subscribe