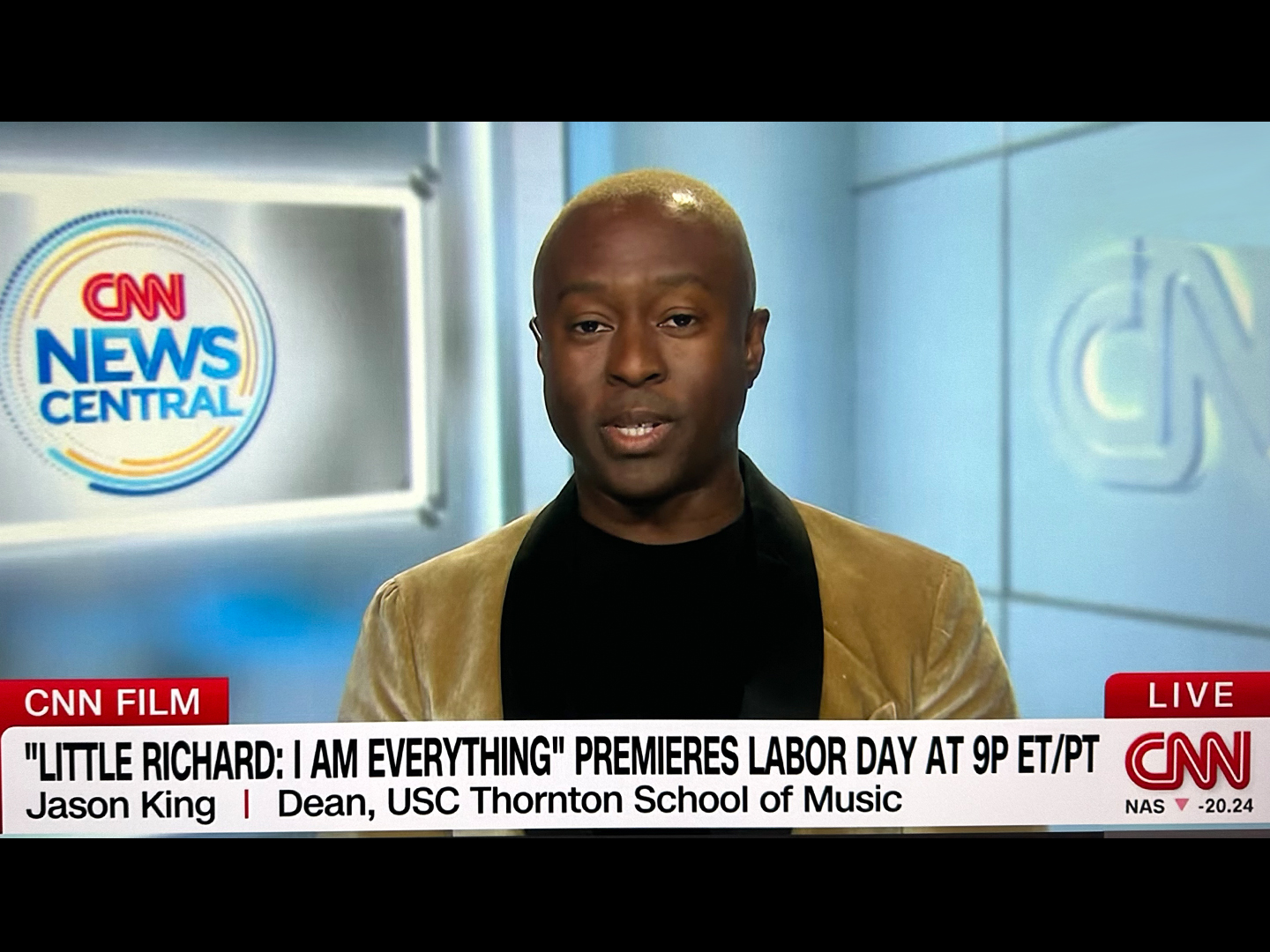 Dean Jason King featured in CNN documentary on Little Richard
King interviewed in the acclaimed documentary about one of rock's great pioneers.
---
USC Thornton Dean Jason King was featured in the documentary, Little Richard: I Am Everything, which premiered on CNN on Monday, Sept. 4. King was featured in the film alongside other musicians and scholars, including Nona Hendryx, Mick Jagger, Sir Lady Java, Tom Jones, Billy Porter, Nile Rodgers and John Waters. Leading up to the premiere, CNN broadcast interviews with Dean King over the holiday weekend. 
The documentary explored the Black queer origins of rock n' roll, Little Richard's cultural and musical legacy. Dean King discussed the factors that contributed to Little Richard's rise to fame during the conservative Jim Crow era as well as how the pop star navigated the music industry as a queer Black man.
"He was feminine. He was gender nonconforming, and he did all of this at a time in which it was extremely difficult to do that," King said in a recent CNN segment about the film. "It was a time of incredible homophobia and racism, legally sanctioned segregation. I think the way he was able to do it is because of those amazing songs, "Tutti Frutti," "Lucille," "Long Tall Sally." The songs themselves are incredibly well written and he performed them with this amazing kind of wild child energy."
In addition, the documentary illustrates how Little Richard's contribution to the genre of rock often went underappreciated, and how he strove to receive proper recognition. Little Richard's conflict between music and his religious beliefs contributed to the complexity of his career and legacy. "[Little Richard] was way, way good at liberating other people through his example," King said in the acclaimed documentary. "He was not good at liberating himself."
Little Richard: I Am Everything is available on demand to pay TV subscribers via CNN.com, CNN apps and Cable Operator Platforms. You can watch here.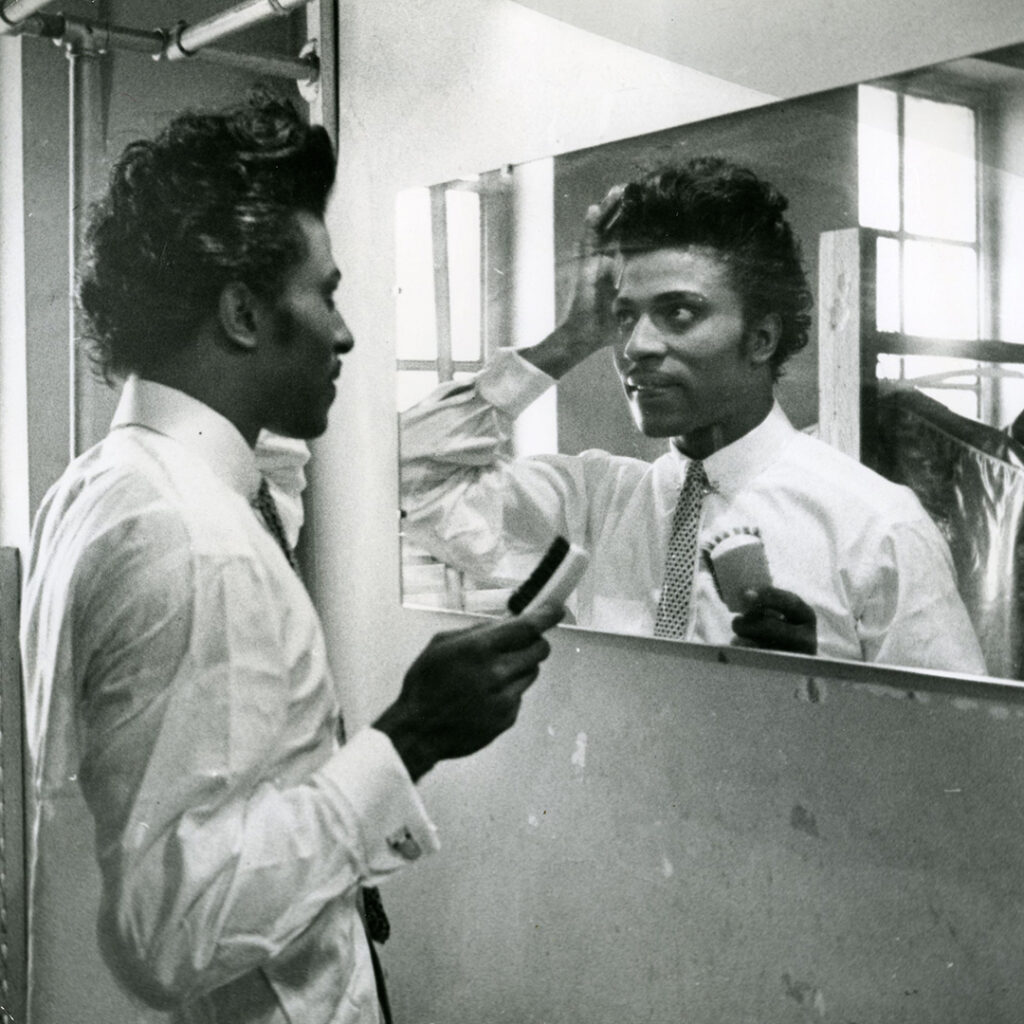 ---
Danielle Jones is an undergraduate student in the USC Dornsife College of Letters, Arts and Sciences.
Never miss a story
Subscribe to USC Thornton's e-newsletter
Subscribe