Expanding the Definition of a Music School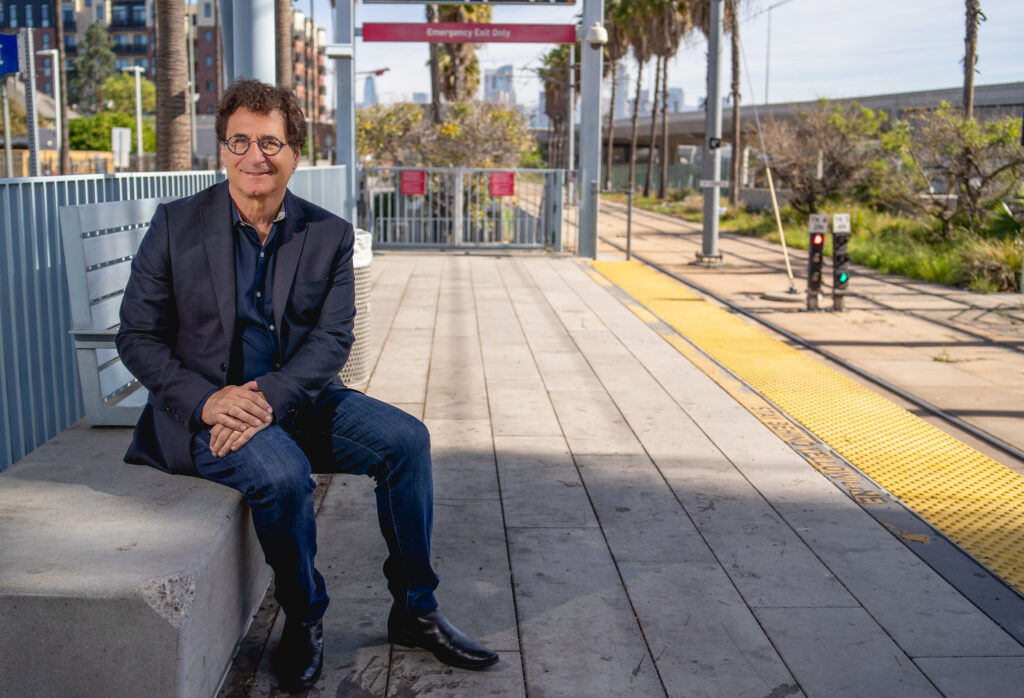 Robert Cutietta, Dean of USC Thornton, received USC's top honor this week, the Presidential Medallion, awarded to those who have brought honor and distinction to the university's campuses. He is stepping down as dean of the USC Thornton after 20 years of inspired service, and we look back on the school's legacy of innovation.
---
Music schools have existed worldwide for hundreds of years, with programs and curricula built on time-honored traditions. These proud legacies, however, can make change exceedingly difficult.
So it is remarkable that the USC Thornton School of Music, during the two-decade tenure of Dean Robert Cutietta, has managed to dramatically expand the definition of what it means to be a music school. It was early to add programs in music production and business, popular music, songwriting, screen scoring, arts leadership and education. Further, its international collaborations and alliances have given the school a decidedly global flavor, linking it with music institutions worldwide.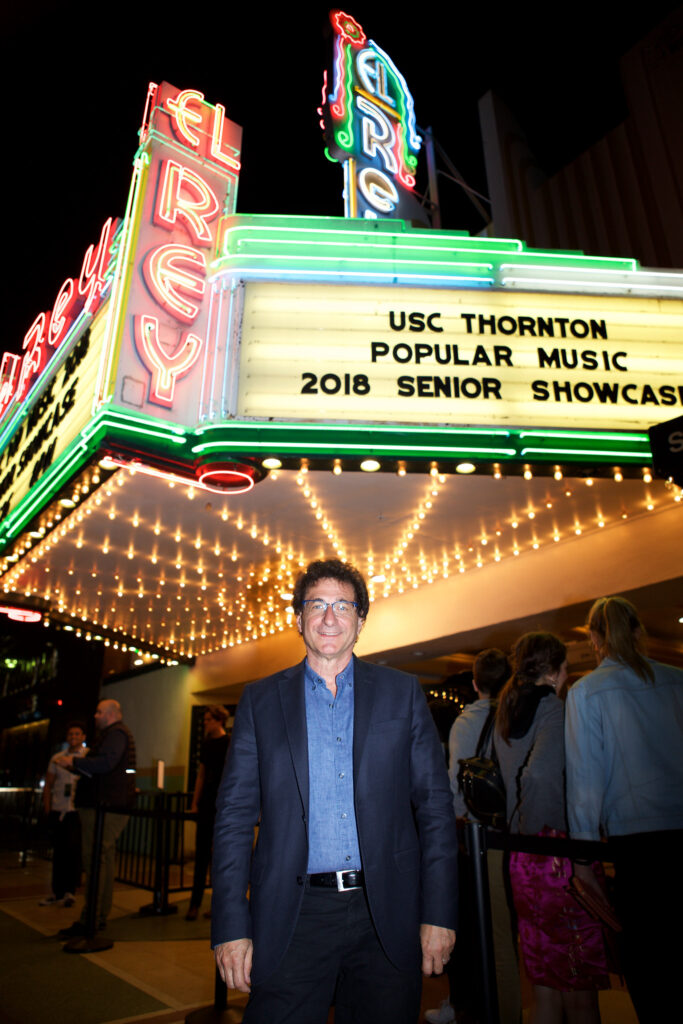 Colleagues at USC have lived through the dramatic changes at USC Thornton but significantly, leaders at other music schools recognize the innovations created here.
"Under Rob's leadership and through his vision, the Thornton and Kaufman schools have developed a new model of 21st-century performing arts education – training exceptional performers who are also creators, leaders, communicators, mentors and agents of change," remarks Sel Kardan, the president and CEO of the Colburn School in Los Angeles. "His success in reinventing the curriculum for aspiring young artists will be a lasting contribution not only to USC, but to the field."
Says Barry Conyngham, Redmond Barry distinguished emeritus professor of music and former dean at The University of Melbourne, Australia: "Rob Cutietta has been a very important contributor to the development of creative arts education at the international level. As a member of a number of multi-country groups, his innovative ideas and the example he set by courageous implementation have been an inspiration across the world."
And from another region of the globe: "Like few other leaders, Rob Cutietta has a deep understanding of the dilemmas facing the music industry and higher music education," says Henk van der Meulen, principal of the Royal Conservatoire in The Hague, Netherlands. "He has addressed them with curricular innovation, using vision, dialogue, persuasion and stamina as his tools."
Here are just a few of the improvements that have transformed the Thornton School of Music over the past two decades:
The school was restructured into three divisions – classical performance and composition; contemporary music; and research and scholarly studies.
The classical music curriculum was revamped to erase silos between genres and to equip instrumentalists to be digital-savvy technicians and entrepreneurs.
All curricula were expanded to include more female composers and composers of color.
Over many objections, the nation's first popular music program at a premier music school was established.
New majors in arts leadership, community music, music industry, music production and music teaching & learning were created.
The Pacific Alliance of Music Schools was established, with Thornton taking a leadership role as a founding member.
Collaboration greatly increased with USC's other arts schools, including creating a new bachelor of arts degree in the arts and two new multi-school degrees: arts journalism and musical theatre.
Study-abroad opportunities for undergraduate music majors were pioneered.
The physical space of the school was greatly increased with the additions of The Music Complex, Songwriter's Theater, Schoenfeld Hall and the Gateway Practice Facility.
More than $173 million was raised for the school, much of which directly helped students through scholarships and programs. The increase in the school's endowment during this time funded five new endowed faculty chairs and an endowed professorship.
The public gained a better understanding of music of all types – while showcasing Thornton faculty expertise – as Dean Cutietta created and co-hosted the "Ask the Dean" show on KUSC radio for 10 years.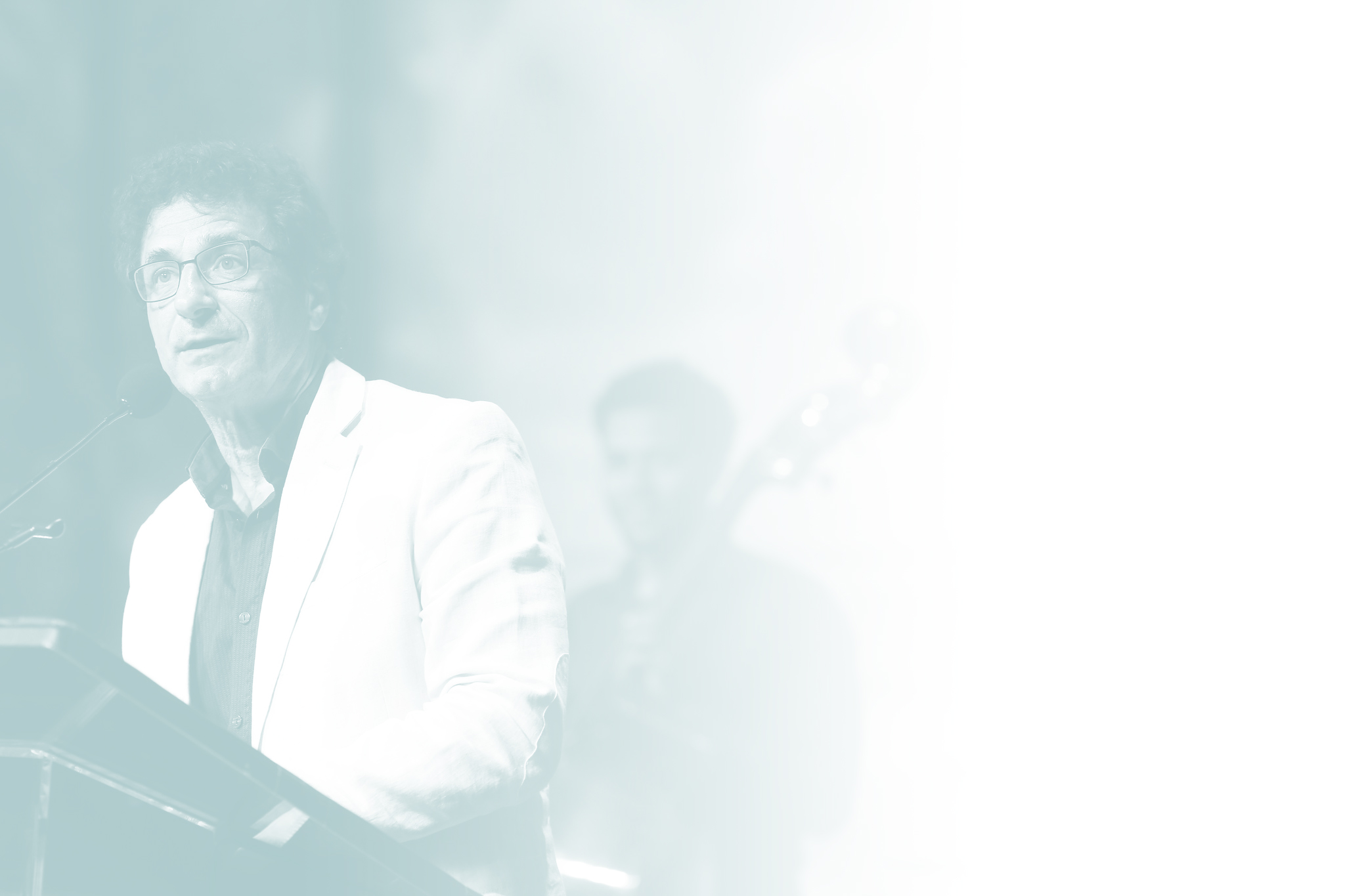 Learn more about Dean Cutietta's
20 years of inspired service.
---
Beyond these innovations at Thornton, Dean Cutietta has established his place in USC history by being the major force securing the gift that founded the USC Glorya Kaufman School of Dance in 2012, the first new school at the university in 41 years. He has been dean of the Kaufman School since it opened its doors to students in 2015. He is stepping down from that position in June, as well as from the Thornton deanship.
It was Cutietta's and the Thornton faculty's recognition that there were supremely talented rock and pop musicians that weren't being served by traditional music schools that led to the Thornton Popular Music Program – a program that has turned out to be wildly successful, attracting top students from around the globe.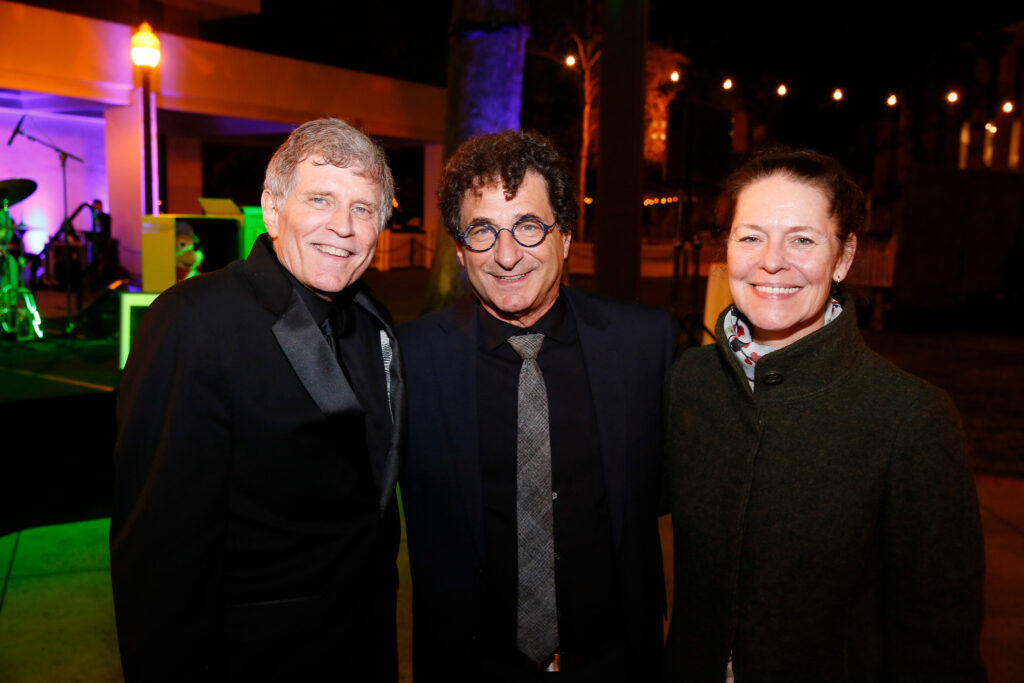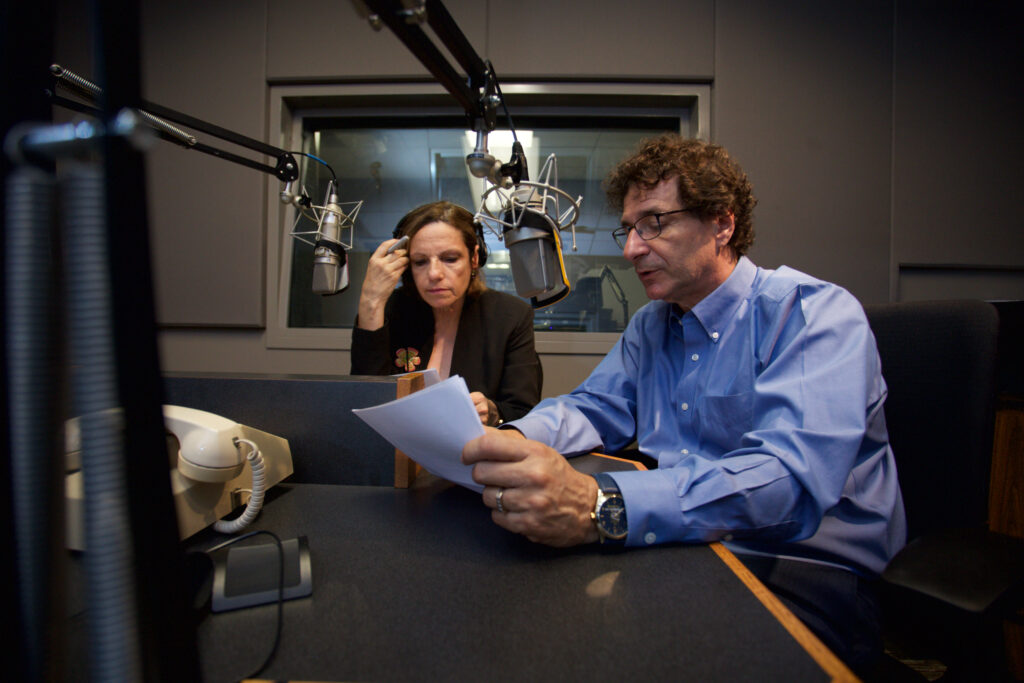 The program's emphasis on training hybrid artists working in blended genres, giving them the skills to become content creators as well as performers, led to a similar approach in classical music education at Thornton. After two and a half years of intense curriculum discussions among Thornton administrators and classical performance faculty members, a new strategy was devised. It gave student-artists the freedom to take any music electives they want and pursue self-defined goals, while maintaining a strong core of performance, history and theory classes. It also allowed undergraduates to study abroad, a departure from the usual practice of top music schools and conservatories. These schools traditionally have not promoted international study, as it was seen as disrupting maestro-protégé relationships.
As a symbol of this new international emphasis, in 2018, Thornton became the only American music school to be voted into the prestigious cohort of worldwide music schools known as ConNEXT.
Linda Merrick, principal at the Royal Northern College of Music in the United Kingdom, calls Cutietta "an ambassador for excellence in our art form across all genres. He has never been afraid to innovate, ensuring students receive the breadth and depth of education and training needed for success in an increasingly challenging and competitive global industry."
And, closer to home, Cutietta is appreciated for being a leader in expanding the definition of who becomes a professional musician. Charles Dickerson, the executive director and conductor of the Inner City Youth Orchestra of Los Angeles, notes that his orchestra collaborates with Thornton and the Los Angeles Chamber Orchestra on training emerging professional musicians from historically underserved and underrepresented communities to take and win auditions in American orchestras.
"Rob Cutietta has spearheaded this effort on behalf of USC and as such, has been a strong contributor to the effort to make American orchestras look more like the rest of the country," he says.
"We will miss his leadership as Dean of the Thornton School," Dickerson sad. "But we will continue to rely on his insightful wisdom, his gracious ways, and his vigorous advocacy on behalf of those who might otherwise be left without voice."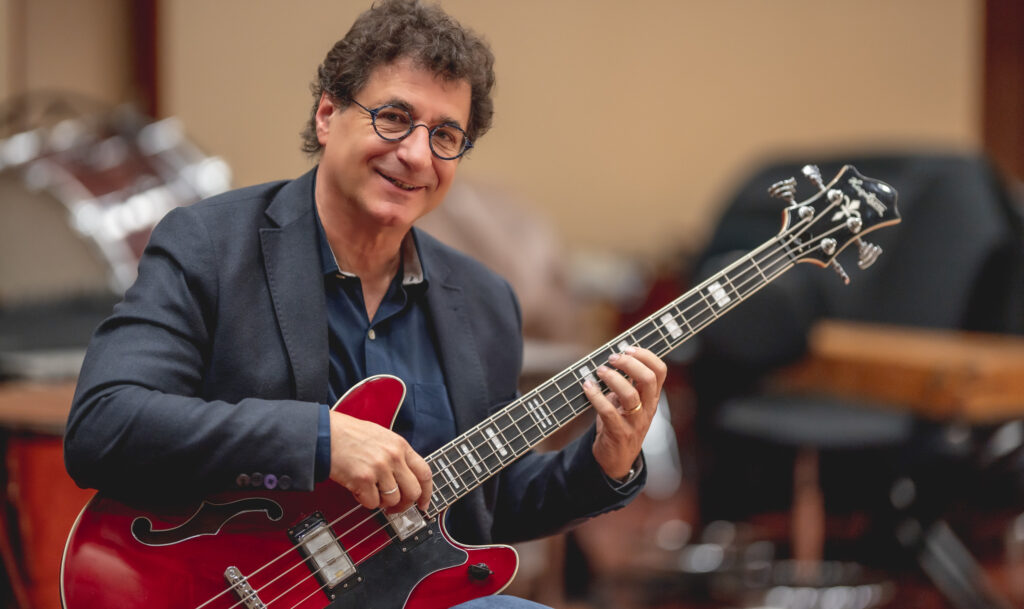 Never miss a story
Subscribe to USC Thornton's e-newsletter
Subscribe