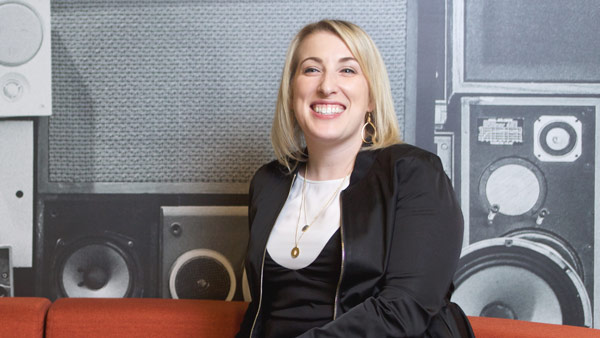 Putting Music In Its Place
By all estimations, Baz Luhrmann's 1996 film adaptation of Romeo & Juliet was a visual feast. The director updated Shakespeare's story of star-crossed love to a fantastically dystopian and modern beach town.
But it was the music that USC Thornton alumna Julia Betley '06 remembered most. The film's soundtrack featured a who's-who of popular music of the day. The vice president of licensing and soundtracks at RCA Records in Los Angeles, Betley specializes in licensing music for visual media — a job she's been pursuing since her first high school viewing of Luhrmann's film.
It was her desire for a career in the music industry that brought her to Los Angeles and USC Thornton's Music Industry program, an experience she credits with helping her learn the industry.
"I didn't realize how much my introductory classes would help me down the line," she said, "Not only did the classes provide me with a solid foundation of knowledge, but they allowed me to pick and choose what I wanted to learn more about and gain deeper knowledge in those specific subjects."
Internships and Opportunities
Through USC's connections to the music industry in Los Angeles, Betley was exposed to industry professionals who regularly came to speak with students. She also gained real experience through internship programs.
"You have these opportunities to meet people who are working in the music industry in real life and, not only learn from them in class, but potentially intern for them," Betley said. "The program really provides the opportunity to meet people and create relationships as a student, which is rare."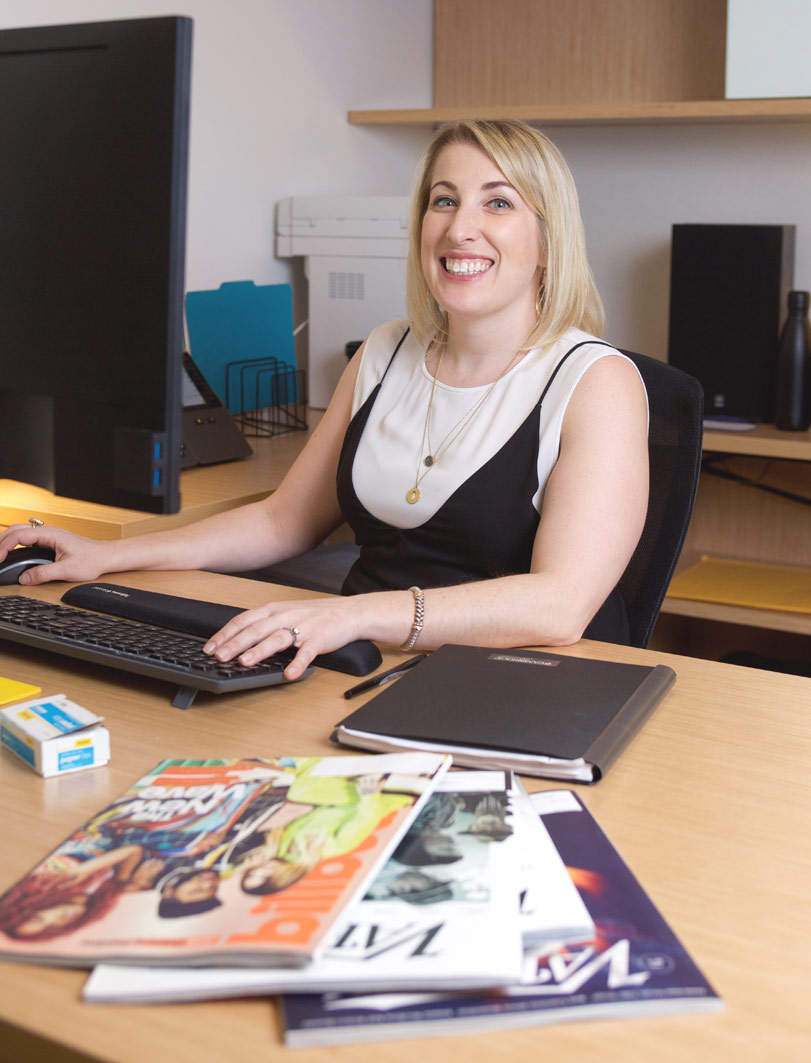 Betley's internships helped her land her first job.
"The relationships that I built while I was interning helped me get my start in the music industry," she said. "I started working at a major record label [Interscope Records] in the film and TV music team right when I graduated."
Betley had to adapt quickly to the demanding culture of the music industry. "Executives needed things done instantaneously and perfectly, and outside circumstances were not an excuse," she said. "I'm grateful that I had the experience though, because it set the bar. There are an overwhelming number of people who want to work in [the music industry], and you need to be prepared to give yourself to your job all the time. For me it doesn't feel like work, so I'm lucky to have found something I love."
In a previous position at Bug Music, Betley was profiled in Billboard's "30 Under 30" index in 2011. She's now a senior director at RCA Records where she pitches RCA's frontline roster of music for placements in visual media, negotiating deal requests when they come in, and acting as a liaison between artists and music industry professionals.
Betley has secured placements for an impressive roster of artists, including Bruno Mars in the video game Tap Tap Revenge, and The National, who collaborated with video game developer Valve to write original music for the popular game Portal 2. She also connected singer-songwriter Miguel with Lena Dunham, the creator of the HBO series Girls, for another original collaboration.
"I got Miguel and Lena on the phone. She was a fan of his, and he wrote an incredible song for the show," Betley said. "Later, I had this moment where I was walking down the street, and a car pulled up next to me with its windows down and a bunch of girls were blasting the song, singing it at the top of their lungs. I don't know if this song would have existed if I didn't put this project together, and here are people enjoying it right in front of me. It was an amazing moment!"
A New Master's Degree
After over two decades of helping undergraduate students like Betley prepare for careers in the music industry, USC Thornton has launched a new, accelerated Master's degree in Music Industry.
The program, which is accepting its first class in May 2018, is designed for musicians and graduates with a passion for music who are looking to develop valuable skills and become competitive professionals in a music industry that's undergoing seismic changes.
"There are a lot of intricacies and nuance in the music industry that don't exist in other industries, and you can really get a sense of it with a master's program like Thornton's," said Betley. "I think that the program will also give students an opportunity to hone in on what they really want to do. I felt that, when I graduated, I was aware of other parts of the industry that I wasn't necessarily trying to work in, but the knowledge still really helped me."
Betley's drive and work ethic speak volumes about the success one can achieve in the music industry with the right tools and preparation. Her advice to current students interested in a music industry career? Network with industry professionals, be honest about what you want, and don't get caught up in a routine.
"Take the time to talk to your classmates about where they're interning," she suggested. "You can learn a lot about what the music industry is like through the experiences of the other students in the program."
And maybe, just maybe, know your Capulets from your Montagues.

Never miss a story
Subscribe to USC Thornton's e-newsletter
Subscribe