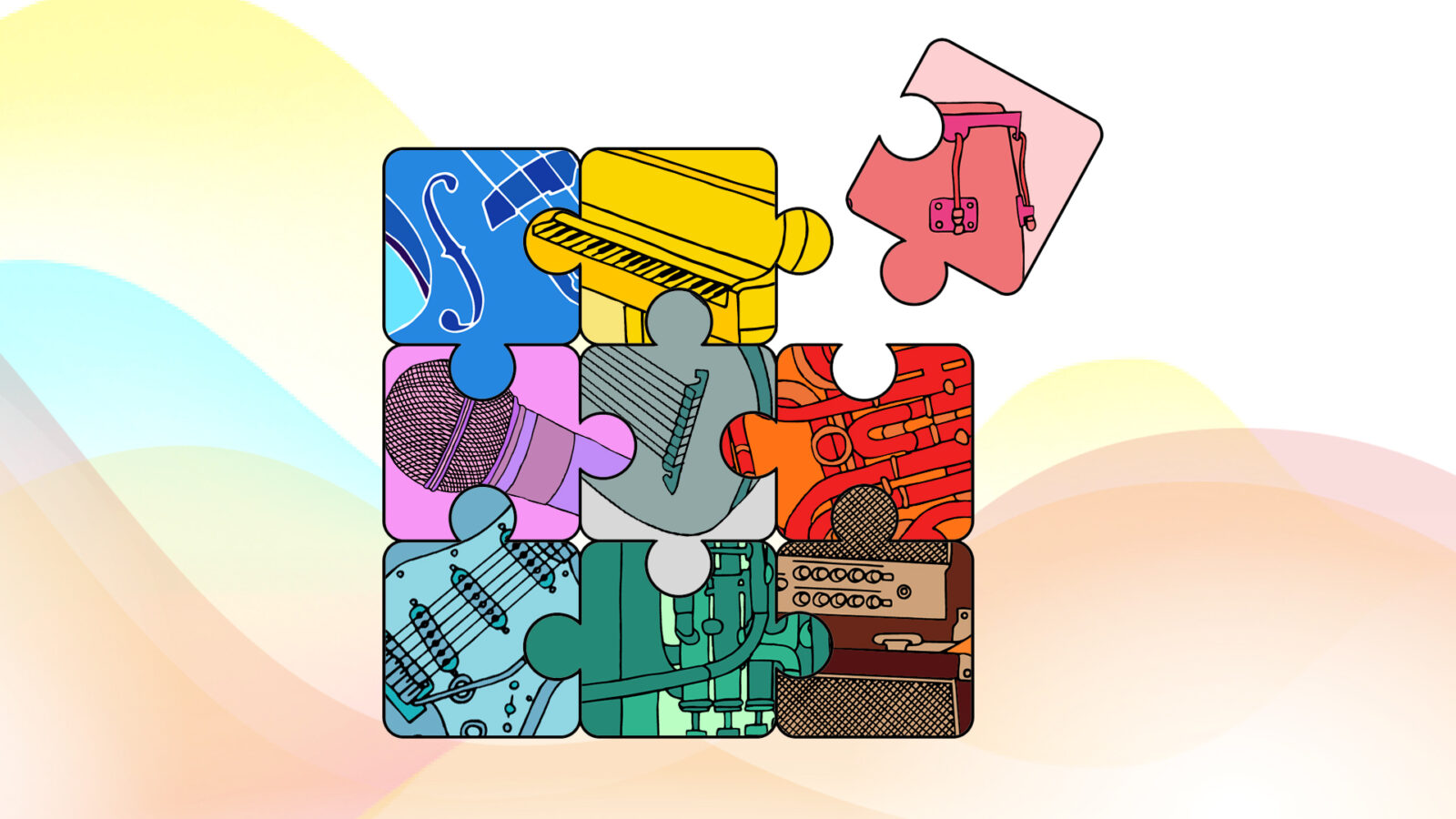 Rethinking Music History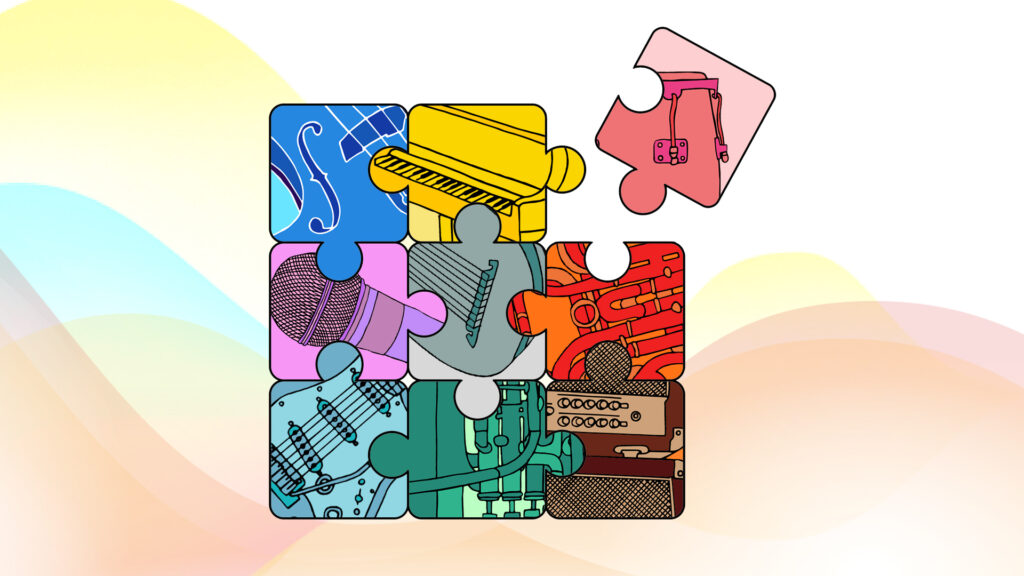 USC Thornton is rethinking music history with a new approach to teaching.
---
There's music history, and then there's music history as it is taught at the USC Thornton School of Music. The latter now starts with a class that mixes students from the classical, jazz, popular music and music production programs – and examines big ideas that cross all of their disciplines.
It's a major pivot from traditional music history courses, which have typically traced a chronological arc across an entire musical tradition, exploring the canons of classical, jazz or popular music.
But over the last decade or so, there's been a movement nationwide to organize music history instruction around themes and case studies from different musical cultures, and USC Thornton has been at the vanguard of this change. In 2016, newly arrived assistant professor of musicology Lisa Cooper Vest debuted the course – it's called Music and Ideas – with chair of the musicology program Adam Gilbert as part of a curriculum overhaul. The four-credit course is required for all Thornton performance majors, who usually take it in their sophomore year. Students in other USC Thornton majors can take it as an elective.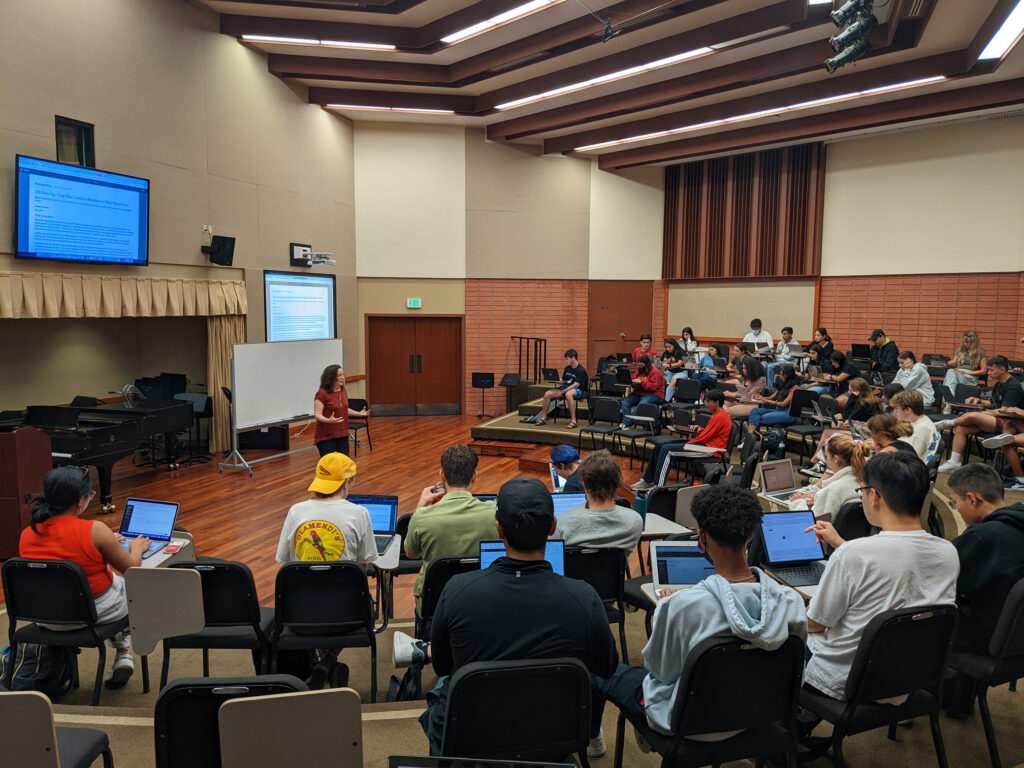 The student-musicians then go on to take history survey courses in their own areas of specialty, but this interdisciplinary, genre-bending ideas class comes first.
"Our real goal is to get students knowing each other across their silos, across their disciplines and repertoires," said Brian Head, associate dean for academic affairs. "They create the friendships and musical partnerships that sustain them throughout their time at USC and beyond."
Head was a key figure in the university-wide effort to add arts classes to general education (GE) offerings, an effort that led to rethinking USC Thornton's music history curriculum.
Other schools might offer cross-disciplinary music history courses, but they are often for non-majors, said Head. "The unique factor with Thornton is that we are a world-class conservatory with undergraduate level programs in popular music, jazz studies, and orchestral performance."
Focus on Ideas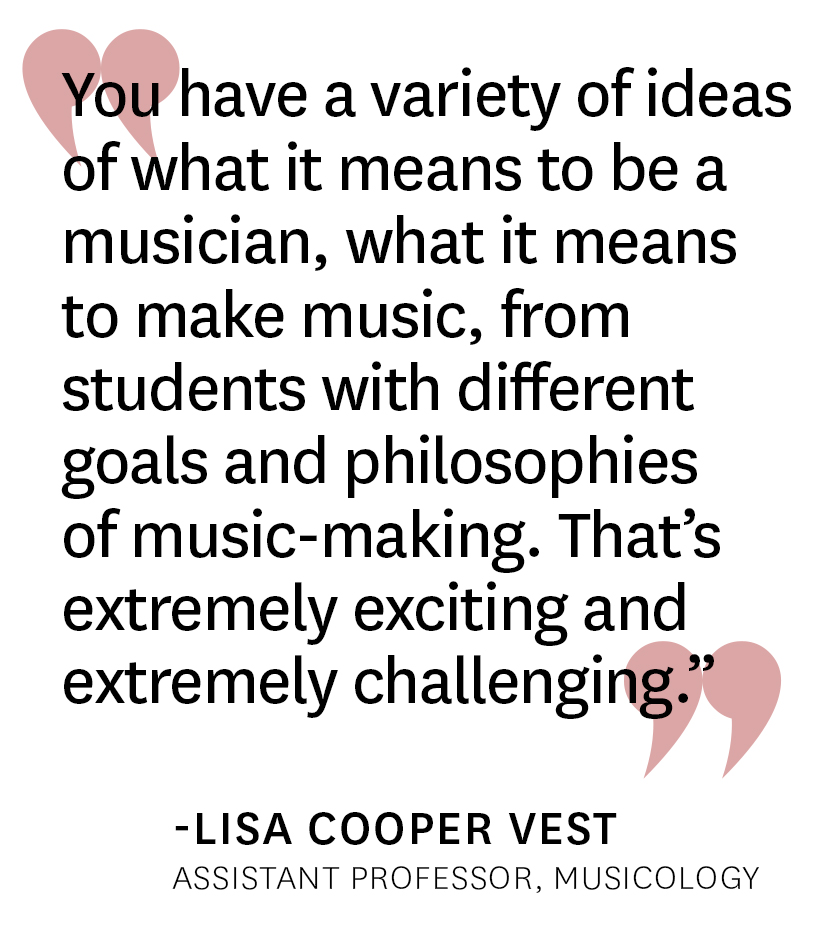 Vest said she knew the course would require a new teaching approach. After launching the course, she retooled it the following year and taught it alone through 2021.
"Really early on, I had to give up on any idea of covering everything," she said, "because all these different musical traditions have different chronologies and different canons of knowledge."
She decided to focus each session around a big question, and help students develop the critical thinking, research and writing skills to apply to their own composing, performing, producing, teaching or listening practices.
One example of a big question is looking at what it means to be a virtuoso and the gender biases associated with virtuosity. That discussion might start with women who play electric guitar, such as Joan Jett and Brittany Howard, and segue to Yuja Wang in the classical piano world.
Or, after learning about early 19th century narratives of compositional genius and canon formation, students are asked to create their own playlists on a given theme in which they incorporate at least two pieces that might not typically be included in the canon, and explain the significance of those inclusions.
Instead of a research paper, at the end of the course students are asked to create a grant proposal for a project that raises critical questions similar to the ones raised in class.
Over the years she's taught the course, Vest said the grant proposals often have concerned questions of access to music education and performance.
"A lot of students are concerned about expanding access, both based on their own experiences and wanting to share what is so important to them with others."
She said she always gets terrific proposals for lecture recitals and festivals that would promote music by underrepresented musicians and composers.
Vest said she always tries to keep the big questions current with issues in the news, so the class "is always new prep, every year." No textbook exists, and Vest's exhaustive syllabus is updated each time she teaches the course.
Early on, there was some criticism from students who were concerned the course might supplant traditional music survey courses. Vest makes it clear what the course is and is not on the first page of the syllabus.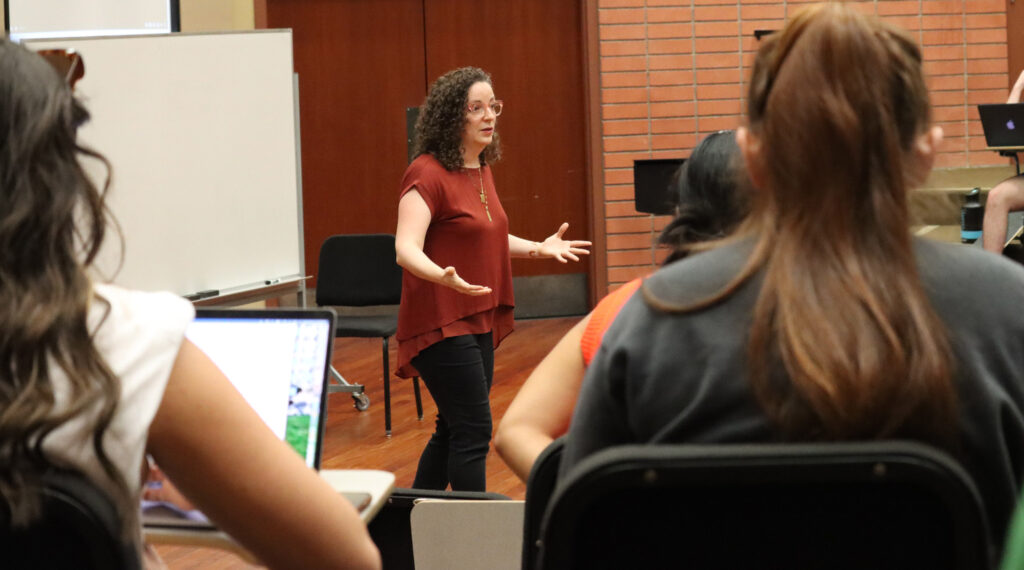 "Since it's a required class, it's not been without its pushback," she said. "I learn from my students every year, taking their feedback and trying to make it a more meaningful class."
She regularly invites guest speakers from throughout USC Thornton and elsewhere to bring in multiple perspectives. With 80-120 students in each class, it's a challenge to teach it as a discussion course, but the multiple interests represented in the class are energizing, she said.
"You have a variety of ideas of what it means to be a musician, what it means to make music, from students with different goals and philosophies of music-making. That's extremely exciting and extremely challenging."
Vest also teaches a class for non-majors, Music, Turmoil and Nationalism, that looks at music and national politics. It attracts students from all over the university, including many international students. On the graduate level, she has taught classes about music and the Cold War and music in Eastern Europe. This fall, she's teaching a class on Music and the Voice in the 20th and 21st Century.
Multiple Viewpoints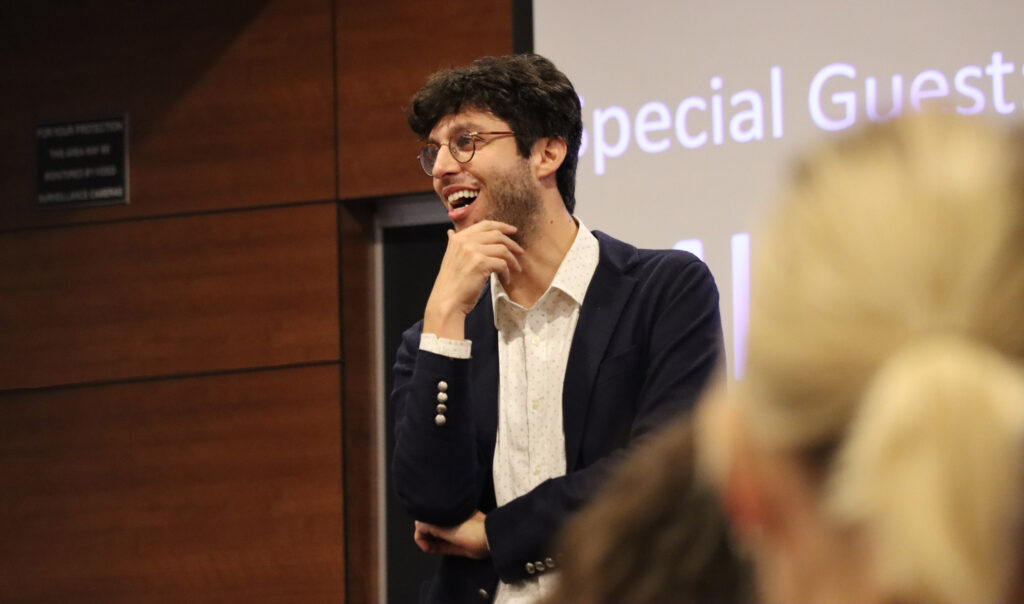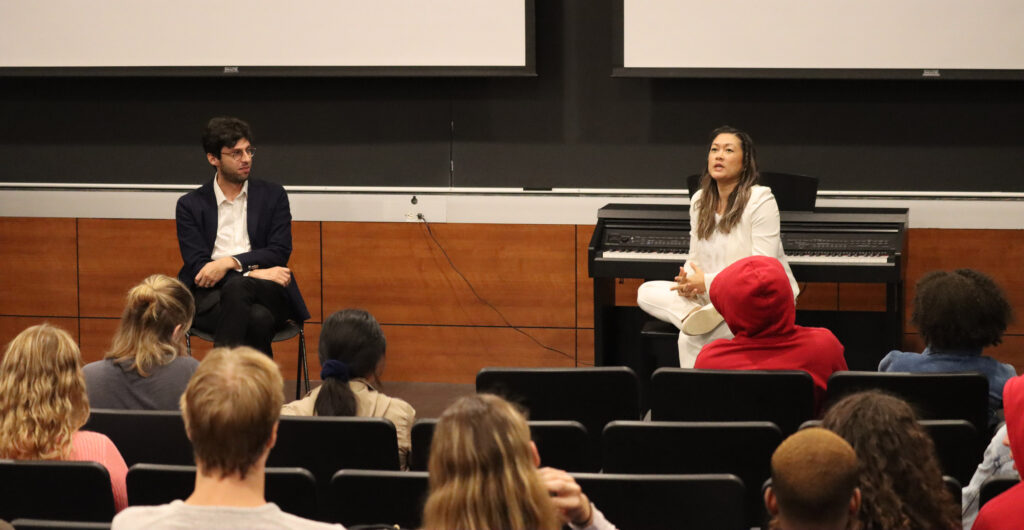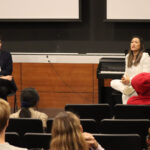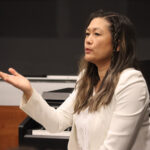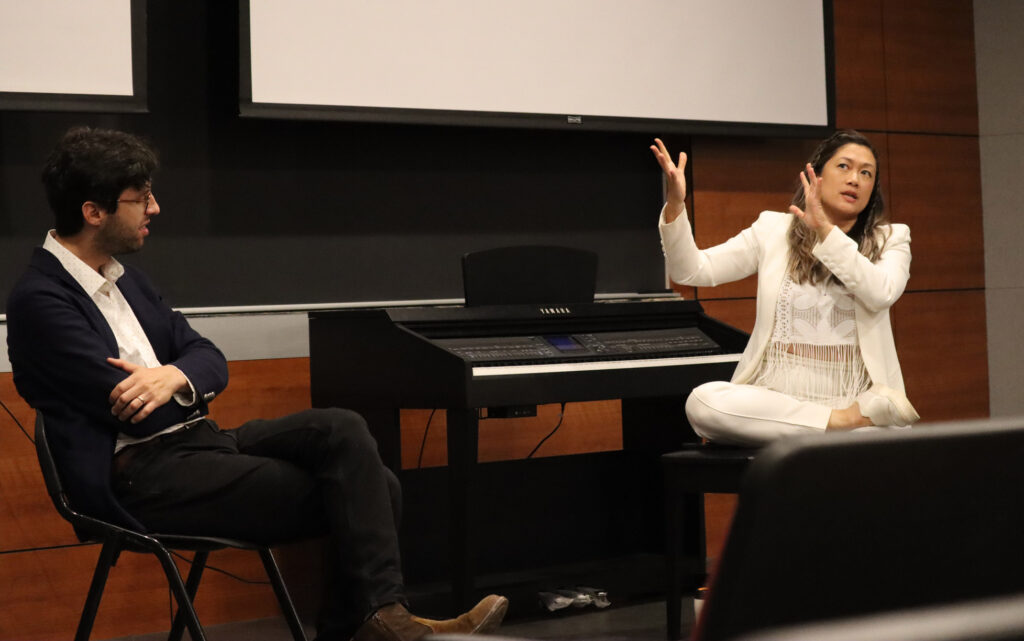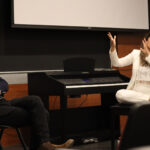 Monday, October 17th – 2022: USC Thornton assistant professor of musicology Nate Sloan teaches "Music and Ideas" with guest speaker & recording artist MILCK. (Photos by Sean David Christensen)
In keeping with the desire to have the Music and Ideas course present multiple viewpoints, Vest is taking a break from the class so another Thornton professor can add a new perspective. Assistant professor of musicology Nate Sloan is teaching the course this fall. Sloan currently teaches History of Popular Music and History of Jazz courses both on the undergraduate and graduate levels.
He says the Music and Ideas course resonates with the wider curriculum at USC Thornton, which focuses not only on producing the most technically skilled musicians, but also on creating well-rounded individuals who have been exposed to an array of musical traditions and approaches.
"It will aid students in an industry and landscape that requires more diversity and creativity than it has in the past," he said, "and will also help make them upright musical citizens of the world."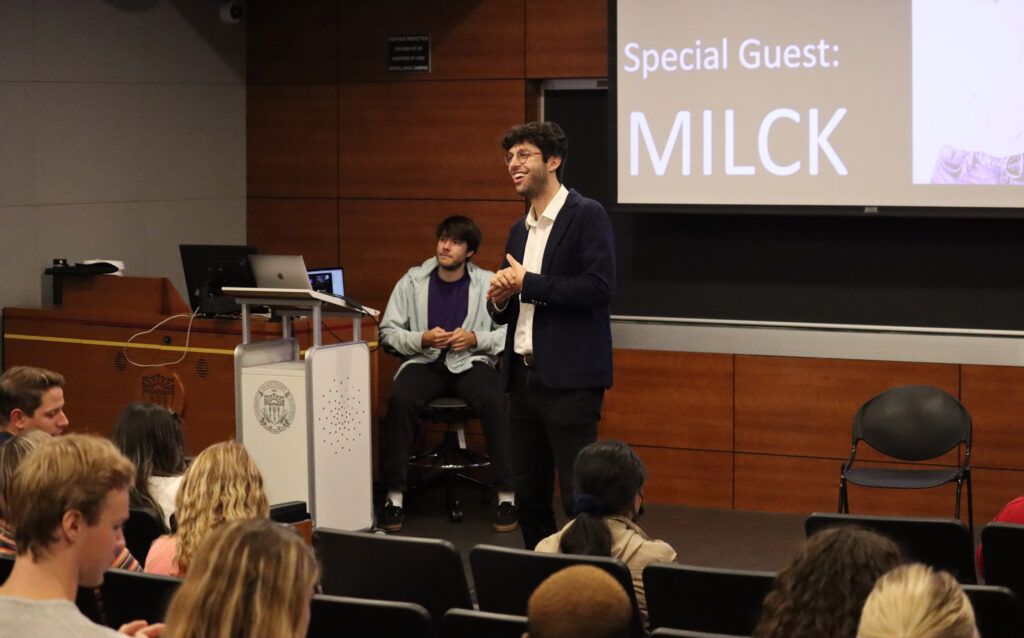 He plans to discuss the way technology has shaped approaches to music production and consumption by looking at key moments of technological disruption. For example, he'll juxtapose the recording revolution of the late 1800s with the digital revolution a century later.
"One is grooves in a shellac record and the other is ones and zeros and megabytes," he said. "But what we find is that the reaction is very similar. There are supporters, there are detractors, there are ways the new technology will improve the lives of musicians and listeners and other ways it will be a loss of a certain type of culture and way of life.
"Even though these historical moments can be very distant in time, they can feature a lot of the same debates, tensions, anxieties and hopes."
Never miss a story
Subscribe to USC Thornton's e-newsletter
Subscribe