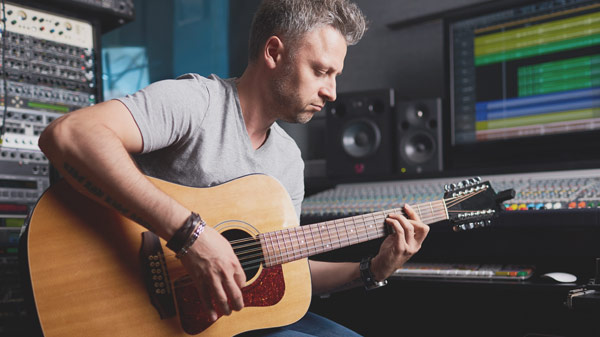 How to Choose a Master's Degree for Music Majors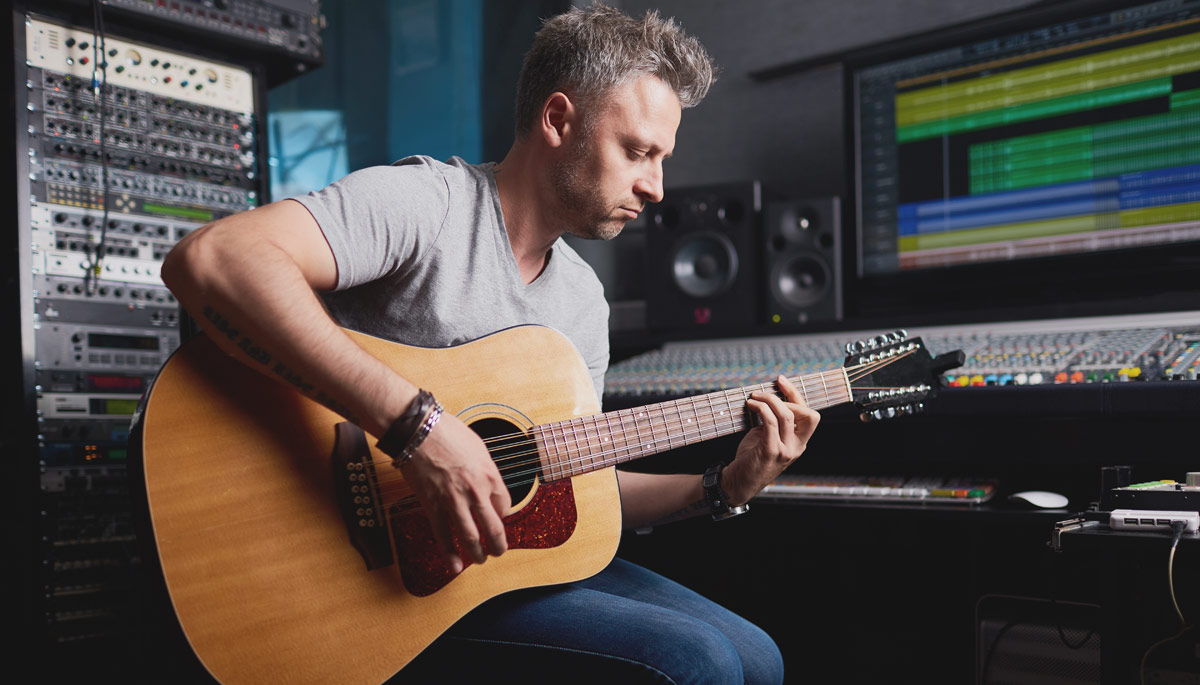 The career path of a music major is rarely straightforward. In fact, music majors who have performance degrees can anticipate diverse sources of income that will allow them to focus on long-term artistic goals that include multiple career paths.
"We have found that, for many graduates of music schools and conservatories, returning to school for a master's degree is the best decision for achieving professional ambitions," said Peter Webster, vice dean of the Scholarly and Professional Studies Division at USC Thornton.
How Do I Choose?
Because different degrees are appropriate for different goals, the question many musicians and artists ask themselves is "How do I choose a master's degree program?"
Consider your professional goals and what interests you about music and music making in our complex world.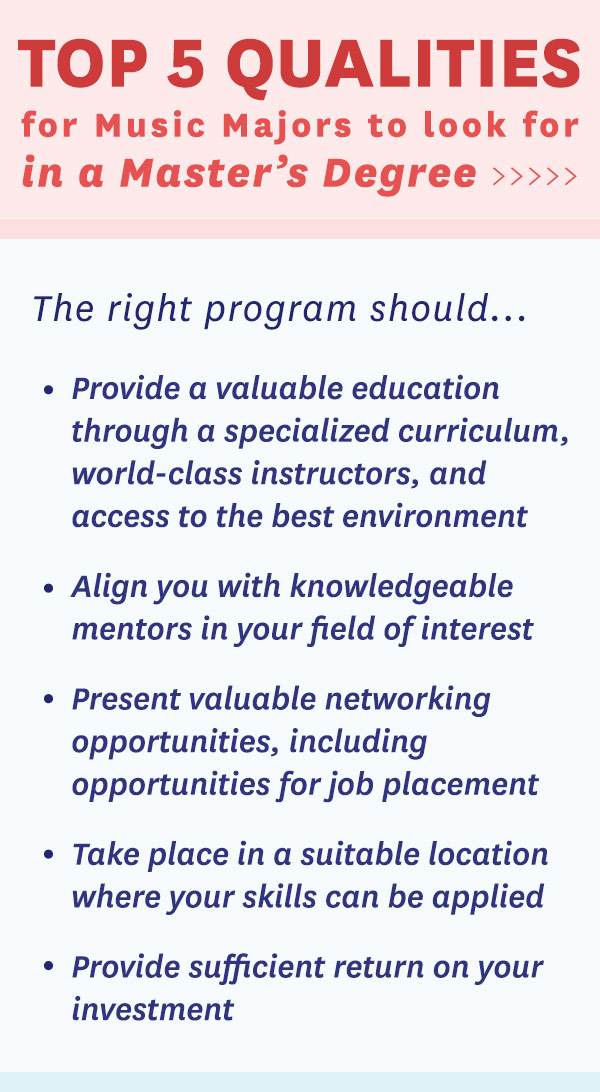 Before you begin comparing different programs and schools, "spend time planning your music career." Planning your career is an important stage in the process that should not be overlooked.
"When you have clear professional goals and a solid understanding of what it takes to be successful in your discipline, you can accurately evaluate each professional degree program's ability to help you accomplish your goals," said Webster. "The right program will provide you with the skills, opportunities, and experience necessary to help you land the job of your dreams.
Degrees Available
Before we dive into specific Master's degrees, we'll briefly distinguish the different types available.
Master of Arts (MA) vs. Master of Science (MS) vs. Master of Music (MM)
The main difference between the MA, MS, and MM degrees is their focus. "Often, an MS degree focuses on more business and technical studies, such as Arts Leadership, Music Industry or Music Technology," said Webster. "An MA degree focuses on liberal arts and music whereas an MM degree focuses on music and specializations like teaching, community engagement, and advanced music performance."
The majority of MM programs require an undergraduate degree in music whereas MS and MA programs may not.
---
Degrees at USC Thornton
The following master's degrees are all offered by USC's Thornton School of Music:
Master's Degrees for Different Career Paths
Music Industry (MS)
The music industry is evolving at a rapid pace. If you dream of organizing the next Coachella music festival, managing the next great rap artist, or founding the next Spotify, a Master's of Music Industry may be for you.
When considering a music industry master's program, the most important quality to look for is location. You have to be where the action is, and Los Angeles reigns supreme. A program with deep ties to the for-profit music industry can provide invaluable networking opportunities that would be otherwise unavailable.

Screen Scoring (MM)
Do you aspire to have your music placed in movies, television, or video games? Screen scoring is an attractive field for musicians who seek a practical career creating music. A master's degree in screen scoring gives students access to the latest technology and resources used to record music for visual media.
Essential qualities to look for in a Screen Scoring Master's program are proximity and connections to the visual media industries. An ideal program will provide students with the opportunity to gain real experience in screen scoring and align them with a network of students and professionals.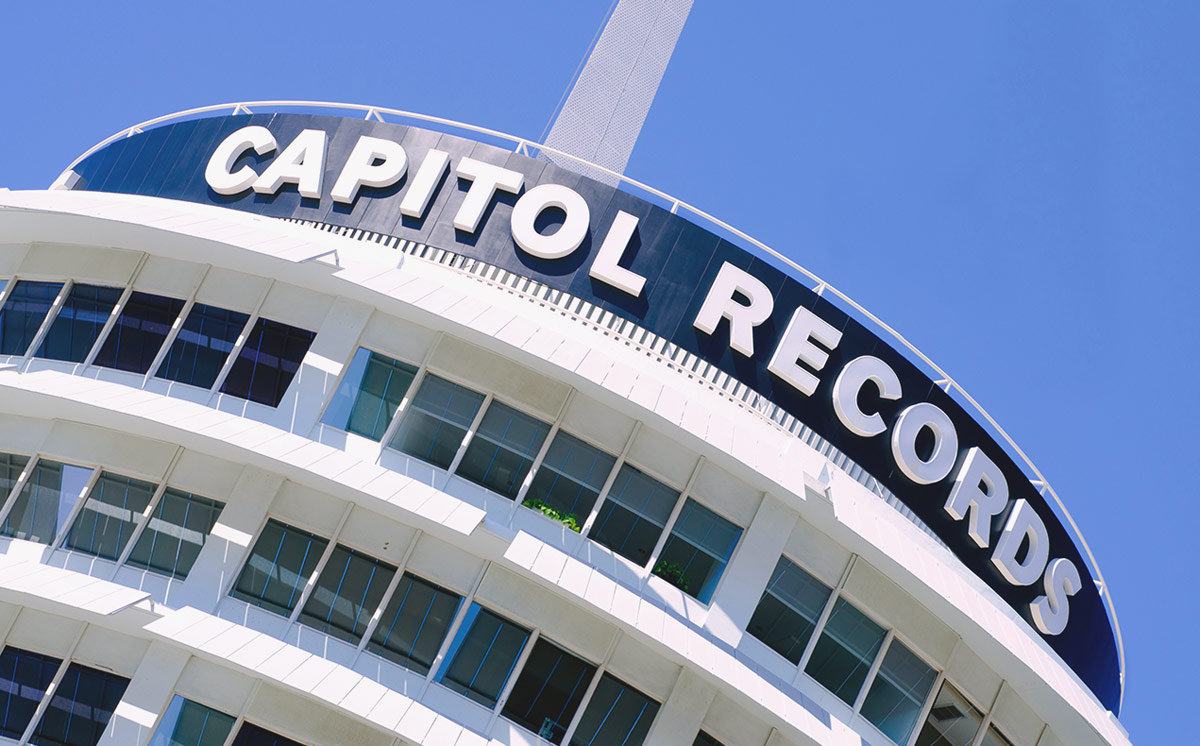 Master's Degrees in Teaching Music
Just as the music industry has evolved over the years, so has the education enterprise. "Digital teaching platforms are becoming increasingly popular and music curriculums more diverse," said Webster. "We feel that a school teacher should be able to lead a wind ensemble in the morning, teach EDM production in the afternoon, and organize a composition club after school."
Community Music (MM)
If you want to use music as an agent for positive change in your community, consider a Master's degree in Community Music. This degree was created for music majors who value flexibility and want to do more than teach.
The Community Music Master's degree is a unique hybrid program that combines education and service with logistics and entrepreneurship to empower students to develop and facilitate community music programs.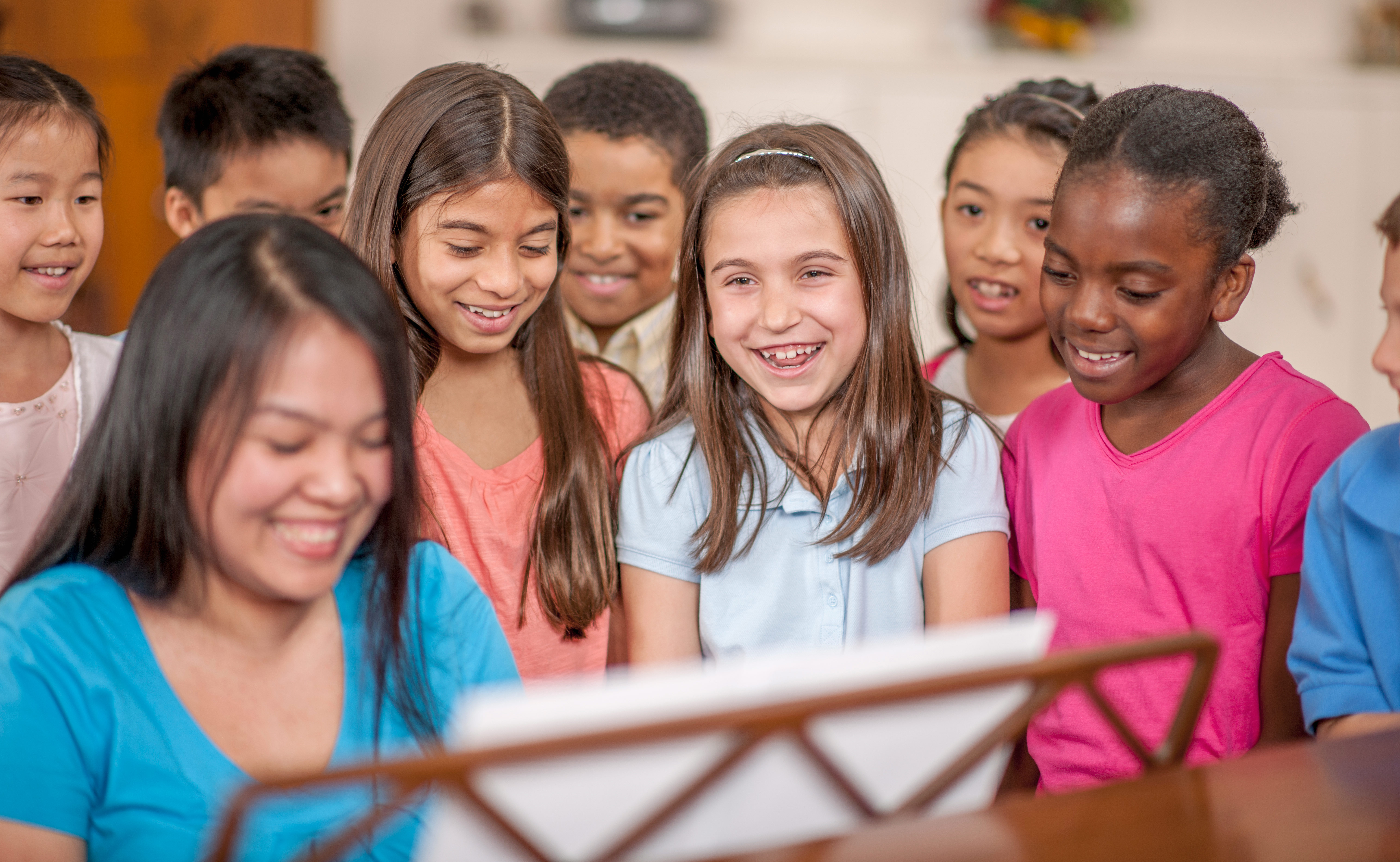 Master's Degrees for Cultural & Artistic Entrepreneurs
Being an entrepreneur requires you to be comfortable wearing many hats and putting in long hours to get a project off the ground. "Whether you're pursuing a performance career, looking to break into artist management, or want to launch your own company, an entrepreneurial skill set can take you far," said Ken Foster, director of the Arts Leadership program at USC Thornton.
Arts Leadership (MS)
Arts Leadership is for artists across all fields—from music to theater, dance, and more—who want to maintain their identities as artists by applying a start-up model to their artistic projects.
"Our students have a strong vision for what they want to do. Students have formed conductorless orchestras or new music festivals and theater companies," said Foster. "They are ready to lead their project to success."
Ask yourself what you need to achieve your goals as an artist-entrepreneur and make sure your degree program will provide resources that will help you towards those goals. It's not always necessary to get a Master's degree as an entrepreneur, but for certain people, this type of degree is vital to the success of their venture.

Performance-Based Master's Degrees
Instrumental Performance (MM)
If you're committed to pursuing a career as a performing musician, earning a performance-based master's is the next step you should take. When choosing a master's program in performance, it's crucial to do your research and make sure the school you choose can help you achieve your goals as a musician.
For example, you may have to identify influential faculty who have ties to elite orchestras and ensembles if you dream of being an orchestral musician.
---
If you feel that any of the master's degree programs covered are right for you, don't hesitate to contact us. Whether or not you ultimately choose USC Thornton for graduate study, our admission counselors are always happy to help.

Never miss a story
Subscribe to USC Thornton's e-newsletter
Subscribe