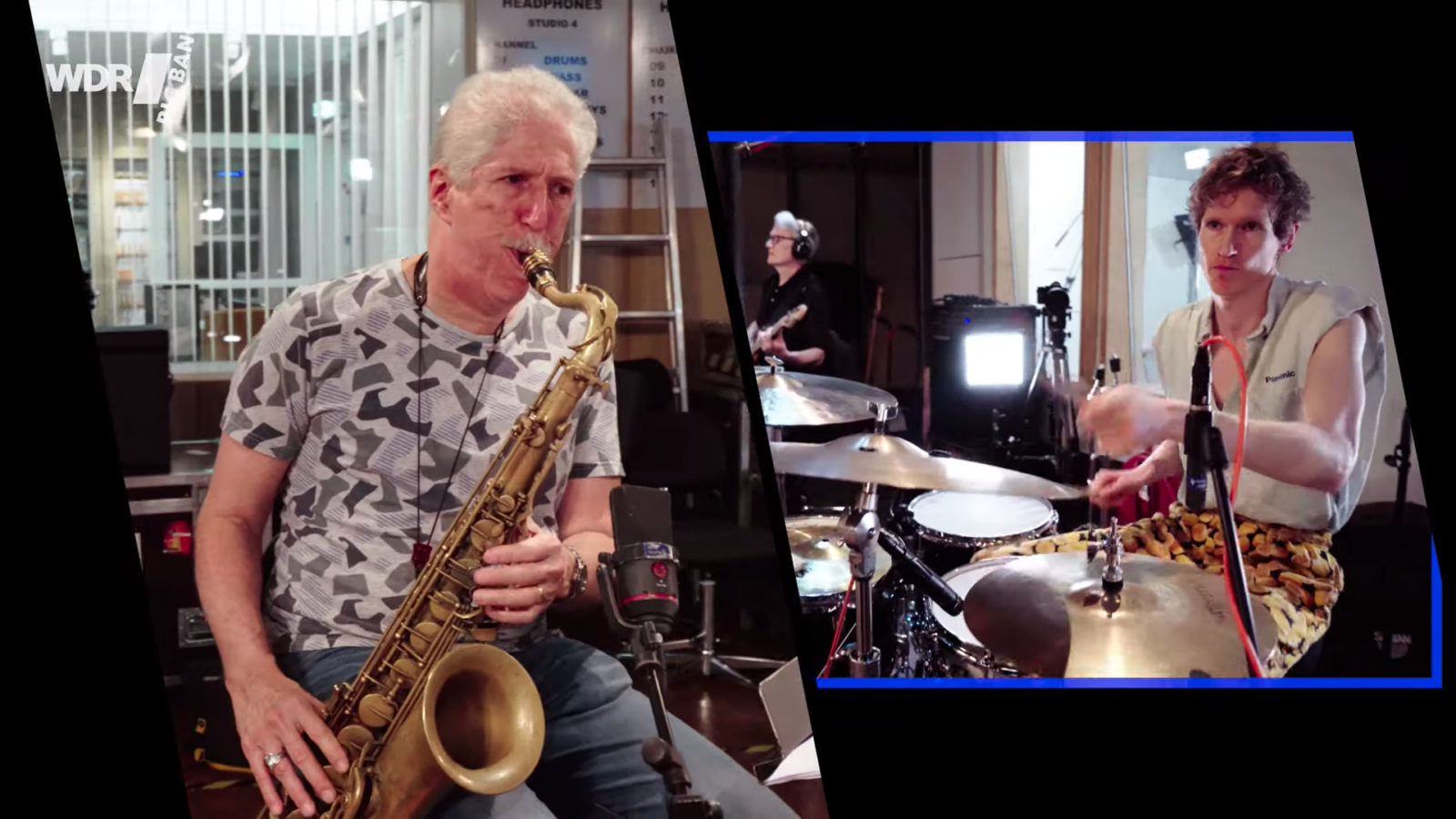 Returning to campus with a collaboration
Bob Mintzer and the USC Thornton Jazz Orchestra collaborate once again with Jazz Studies alum Louis Cole and his celebrated group, Knower.
---
On Monday, Feb. 24, faculty member Bob Mintzer will lead the USC Thornton Jazz Orchestra in a concert featuring a special guest, avant-garde pop act Knower, led by alum Louis Cole.
This isn't the first time they've collaborated. Mintzer and Cole will present material they performed last summer in Germany at JazzFest Bonn with the WDR Big Band, which Mintzer also leads.
"Knowing how much I enjoyed Knower's music and how unusual it was, I thought it would be a wonderful collaboration. It definitely was," Mintzer said. "We opened for Tower of Power at a jazz festival in June, and it was very well received."
Cole describes the experience as mutually beneficial and collaborative. "He and I both did arrangements," he said. "I tried out a couple new things for that project that might turn into new songs."
The concert at Carson Center will feature the music from that performance in Germany. "I thought that it would be the logical thing to bring them here and do the same program," Mintzer said.
An Expanding Network
Mintzer's all-inclusive vision for the Jazz Studies program extends from the classrooms at USC to bandstands across the globe. He regularly pulls students into professional opportunities with the ensembles and big bands he leads, and in collaborations with the USC Thornton Jazz Orchestra. He first encountered Cole when the musician was a senior in the Jazz Studies program, and he followed his development online.
"Just his ingenuity and originality and general musicianship," Mintzer said. "It was something totally different and fresh.
Mintzer says he feels a lot of connectivity to Cole's music. "It's R&B based with other influences," he says. "It just drew me in." The one generational gap Mintzer sees between himself and the young artist is the influence that video games and the internet has had on Cole's music. "If you were to ask Louis what one of his major influences was musically, he would say video game music, which I found so fascinating."
After graduating from USC Thornton in 2009, Cole formed Knower with Genevieve Artadi and quickly established a celebrated presence on YouTube with their unique videos. Like Mintzer, he regularly reaches out to classmates from Thornton to collaborate in his musical projects. The performances last summer with the WDR Big Band in Germany were part of a collaboration that has its roots in the classrooms at USC.
Looking Ahead
Both Mintzer and Cole have several projects on the horizon. Cole has a spring tour across the U.S. and Europe, including solo shows and "huge band" shows — a spinoff of a big band set up which will include horns, singers, and an expansive rhythm section. As for Knower, he says people can expect new music soon. "We are deep in the middle of that process right now," he said.
Mintzer will also be embarking on a spring tour with his GRAMMY-winning group, Yellowjackets. "There's also another WDR project with four different saxophone players in May, so I'm going to have to start writing for that. And I'm teaching here full time," he said.
When asked how he has time for it all, Mintzer explained: "It's rigorous. I love music, I love what I do, and I love sharing ideas. There are sacrifices to be made to really have a dedicated music career. It's a 24/7 pastime. The wonderful side of it is you get to spend your life with a passion that you really feel strongly about. It's very rewarding."
---
The USC Thornton Jazz Orchestra and Knower will perform Monday, Feb. 24 at 7:00 p.m. at Carson Center. This event is free and open to the public, no RSVP required.
Never miss a story
Subscribe to USC Thornton's e-newsletter
Subscribe