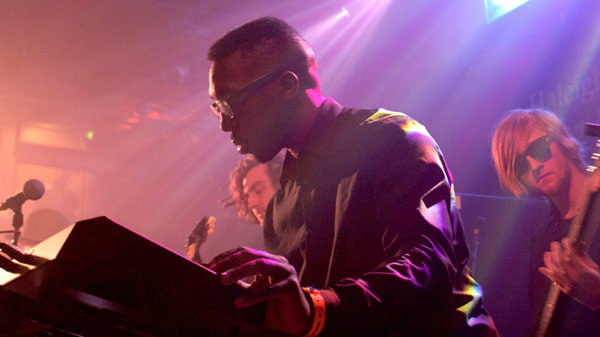 Summer Vacations
By Ashley Eady & Ryan Williams
Summer is almost here. And as is the case with so many Thornton students, junior Paul Cornish has a busy slate of performances in the works. Soon, the Jazz Studies major will depart on his first major tour across the U.S. and Canada with electro-soul artist Jmsn, and he'll also spend part of the break teaching at the Stanford Jazz Workshop, giving back to the summer camp he regularly attended as a young student.
"This year, they asked me to teach so I get to try to inspire young kids in the same way that I was inspired," Cornish said.
That's just part of his schedule, a music-filled summer that is allowing him to develop as a professional musician while also working outside of his jazz roots. Cornish, who won the outstanding soloist award at Monterey's Next Generation Jazz Festival in both 2015 and 2016, has been focused not only on growing as a jazz performer and composer at Thornton, but collaborating with classmates across the school.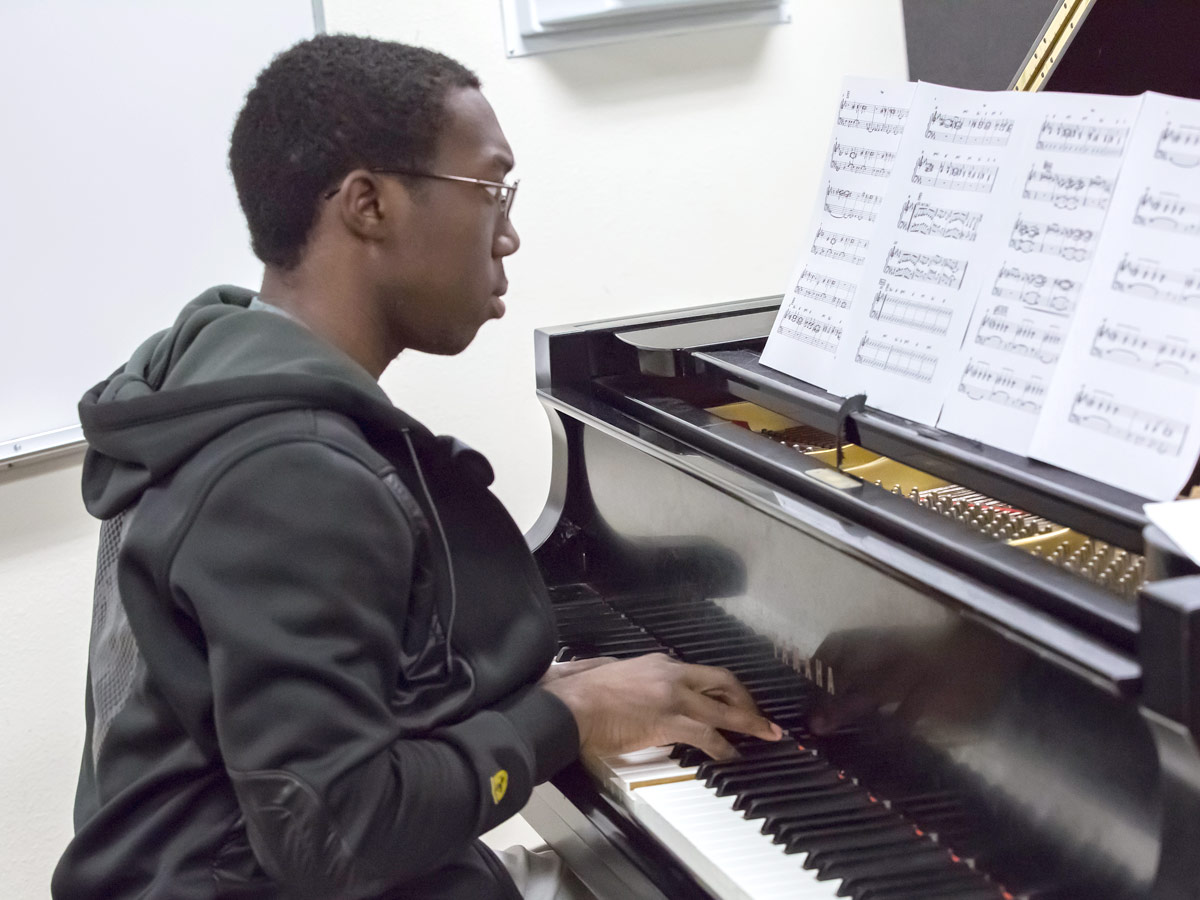 Paul Cornish rehearses with the Thornton Jazz Orchestra. (Photo by Ian Evenstar/USC)
"That was something I definitely set my eyes on when I first got here," he said. "Not only studying jazz, since USC has so much more to offer."
This year, Cornish performed in Budapest, Hungary with jazz drummer David Hodek; he played everything from house parties to the Teragram Ballroom with popular funk band, Thumpasaurus; and he formed his own trio, Three's A Crowd, to perform original jazz with bassist Logan Kane and drummer Christian Euman.
"The trio allows me to go off script," he said. "They will go there with me and somehow we find our way back. Being able to have that freedom allows me to write nontraditional stuff and form our own thing."
Cornish also helped create the Thornton Community Project to pull his many musical worlds together. In March, the collective of students from across Thornton's contemporary and classical music divisions debuted in a concert with proceeds going to Midnight Mission, a local charity that provides recovery, training and education to the homeless population in Los Angeles.
"The main thing is trying to find a balance between school and being out in the world," Cornish said. "In my second year, I started going out more before dialing back to focus and make the most out of being in school now. I mean, this is an awesome place. USC is so dope and not everyone gets a chance to be here."
Community as Classroom
Like Cornish, jazz guitarist Matt Dievendorf (MM '15), is looking at life beyond campus. The doctoral candidate in Studio/Jazz Guitar will finish his studies next fall, and is already planning to pursue an old passion.
"What I notice is that I really, really love teaching," said Dievendorf, who taught music in Washington D.C. before returning to graduate studies at Thornton.
Teaching wasn't his original reason for coming to USC. At first, he wanted to become a better guitarist and "had been dreaming of Thornton for a long time," he said. "The school is a mecca for guitar players."
While earning his Master's degree, Dievendorf worked as a teaching assistant for professor Bill Biersach's famed class, The Beatles: Their Music and their Times. The experience inspired him to continue as a doctoral student and refine his teaching skills.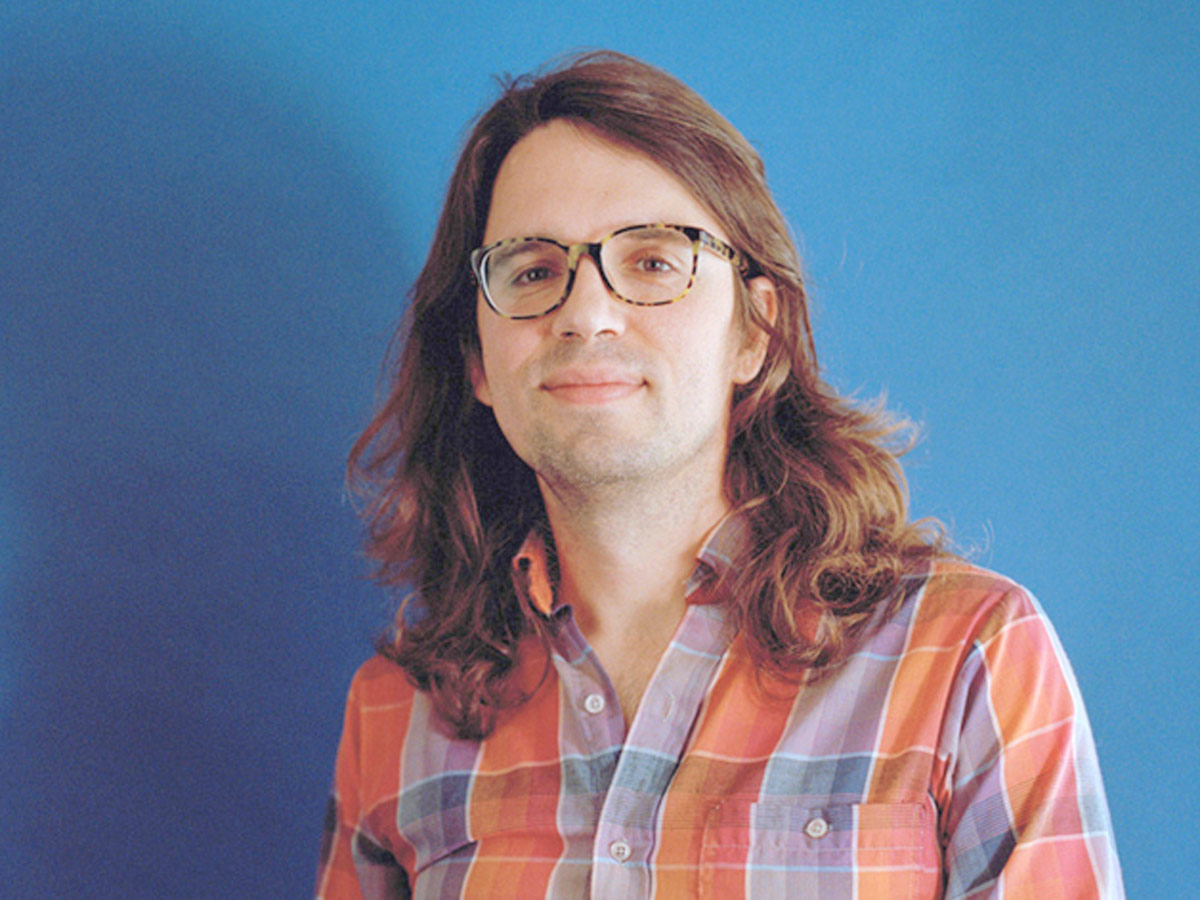 Guitarist Matt Dievendorf has a passion for teaching.
It runs in the family. His father was a special education teacher, and his mother-in-law is an audiologist who works with children in public schools. His wife, jazz pianist Amy Bormet, teaches in the music program at El Camino College and directs a jazz festival for women in Washington D.C.
Like the educators in his family, Dievendorf shares a strong desire to serve people in underprivileged communities. With help from Thornton's innovative and multi-disciplinary Arts Leadership (ARTL) program, he is developing a new project called Mus-ecology, which aims to provide free music lessons to homeless children in Downtown Los Angeles.
Dievendorf developed the idea under the guidance of ARTL program director and veteran arts administrator Kenneth Foster, who helped him turn his idea into a fully-formulated action plan. The program's curriculum stresses that artists must find and embrace new models of entrepreneurship in order to thrive in an ever-changing arts climate.
Dievendorf agrees. "We need to be working on the ground and being entrepreneurial, as administrators and business people, as well as artists."
He'll spend part of his summer working on the project, hoping to partner with a nonprofit organization that will help bring his music education platform to Skid Row. Looking beyond graduation, Dievendorf is interested in teaching music in a community or city college. He and his wife plan to stay in Los Angeles.
"They always say that cliché thing that it takes five years to get comfortable in a place, but it's true," he said. "We have been here about four, and things are starting to happen."
Never miss a story
Subscribe to USC Thornton's e-newsletter
Subscribe