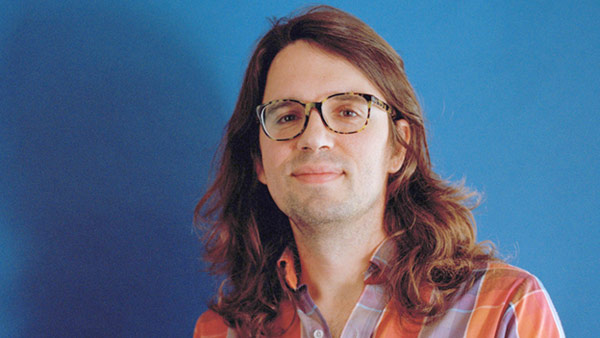 Teaching What You Know
People often say that teaching isn't for everyone—but that's certainly not the case for jazz guitarist and USC Thornton doctoral candidate Matt Dievendorf (MM '15).
"What I notice is that I really, really love teaching," said Dievendorf.
Teaching, however, wasn't his original reason for coming to USC. At first, he simply wanted to become a better guitarist and to study with Frank Potenza, chair of the Studio/Jazz Guitar program.
"I had been dreaming of Thornton for a long time," he said. "The school is a mecca for guitar players."
Like many students, Dievendorf was struck by the sheer variety of study opportunities at Thornton – and he embraced the chance to work as a teaching assistant for professor Bill Biersach's famed class, The Beatles: Their Music and their Times. The experience inspired him to continue his jazz guitar studies as a doctoral student and to refine his teaching skills in the community.
Teaching and community engagement run deeply in Dievendorf's family. His father was a special education teacher and his wife is the founder and director of a jazz festival for women, while his mother-in-law is an audiologist who works with children in public schools.
Like the educators in his family, Dievendorf shares a strong desire to serve people in underprivileged communities. And with help from Thornton's innovative and multi-disciplinary Arts Leadership program, he is developing a new project called Mus-ecology, which aims to provide free music lessons to homeless children in central Los Angeles.
Community as Classroom
Dievendorf developed the idea for his Mus-ecology project under the guidance of Arts Leadership (ARTL) program director and veteran arts administrator Kenneth Foster, who helped him turn a rough concept into a fully-formulated action plan. Through the ARTL curriculum, Foster stresses that artists must find and embrace new models of entrepreneurship in order to thrive in an ever-changing arts climate.
Dievendorf agreed. "We as artists need to be working on the ground and being entrepreneurial, as administrators and business people, as well as artists," he said. "And Foster's idea is that as artists, we already have that inclination to be resilient and flexible."
Looking ahead, Dievendorf is already planning to seek out funding for Mus-ecology and hopes to partner with a nonprofit organization that will help bring his music education platform to Skid Row. He credits Thornton's innovative doctoral curriculum with the opportunity to shape his own, unique career path.
"When I saw that I could put together any program that I wanted for myself, I saw how I could get the tools I need to actually do this sort of work in the community," he said.
"Thornton has thought a lot about what tools a doctoral student will need coming out. I think that it's a really well-designed DMA program, in that regard."
Never miss a story
Subscribe to USC Thornton's e-newsletter
Subscribe