Thornton's Outstanding Graduates
As we celebrate another remarkable class and a truly exceptional group of young musicians, let's highlight a handful of students who were honored at USC Thornton's Honors Convocation on Thurs., May 10 as the Outstanding Graduates for 2018.
Bachelors
ROSE CAMPION
,
USC's 2018 Valedictorian
, has had a remarkable four years. A Trustee Scholar, she double majored at USC, earning a BA in Music and BA in History. As a longtime participant in USC Thornton's Community Engagement Program, she was a dedicated mentor to young students throughout her time at USC. The awards arrived from her first year to her last. Campion won USC's Arts and Humanities Research Award during her freshman year, and her senior thesis won Best Honors Thesis from the Department of History and first prize at the USC Undergraduate Writers' Conference. Next year? The native of South Lake Tahoe has accepted the Ertegun Scholarship to pursue a Master's degree in Musicology at Oxford University.
Bachelors – Finalists
There were too many to choose just one so we honored three undergraduates this year!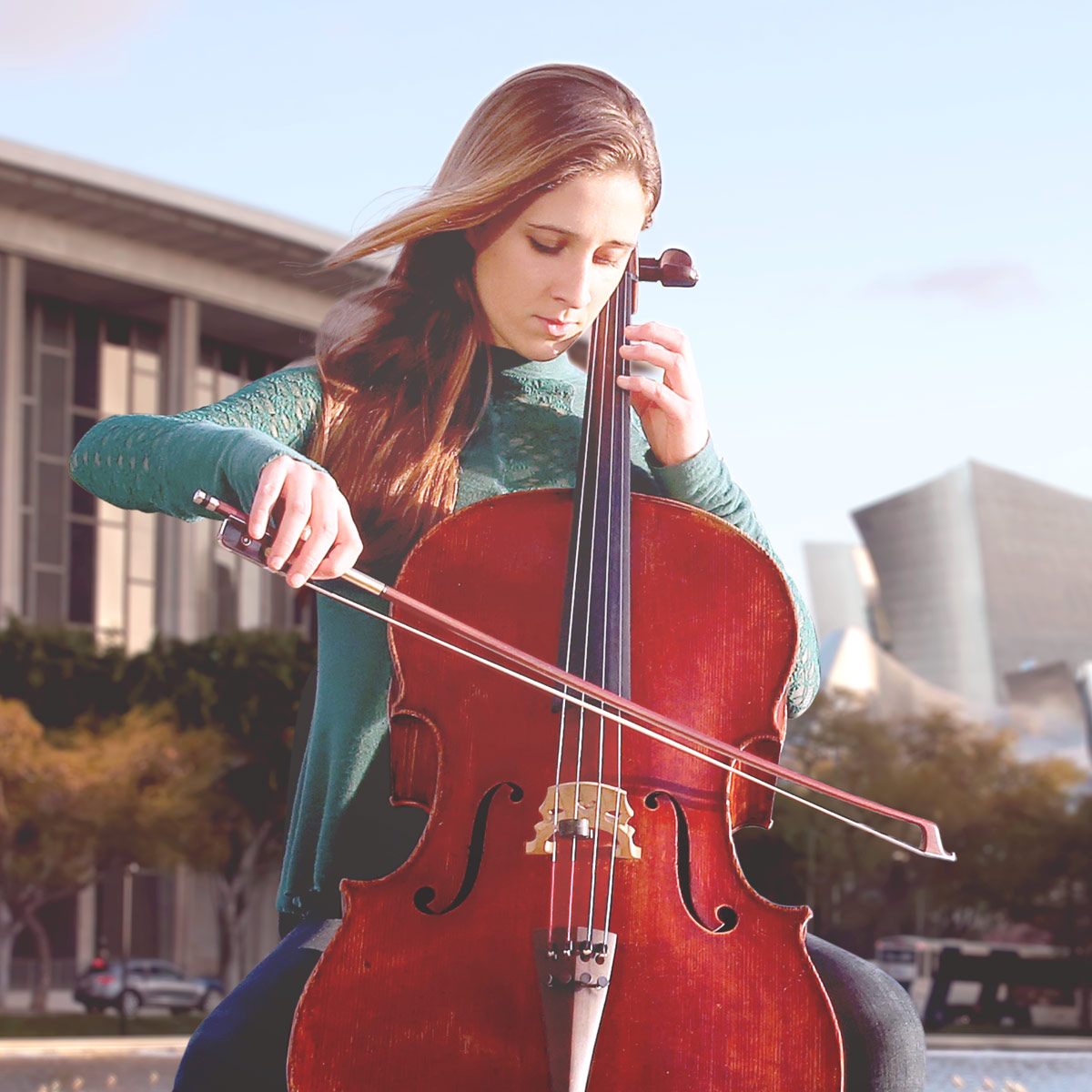 Praised by Alex Ross in The New Yorker for "hypnotic lyricism" and performances that make "the audience forget where they were," cellist ANNIE JACOBS-PERKINS is a Trustee Scholar and student of Ralph Kirshbaum. From Rochester, New York, she is the cellist in the Callisto Piano Trio, the youngest group ever to medal in the senior division of the Fischoff National Chamber Music Competition. As a teen, she appeared at Carnegie Hall and on the NPR show "From the Top" with host Christopher O'Riley. Next fall, she will move to Boston to pursue her Master's degree at New England Conservatory with Laurence Lesser.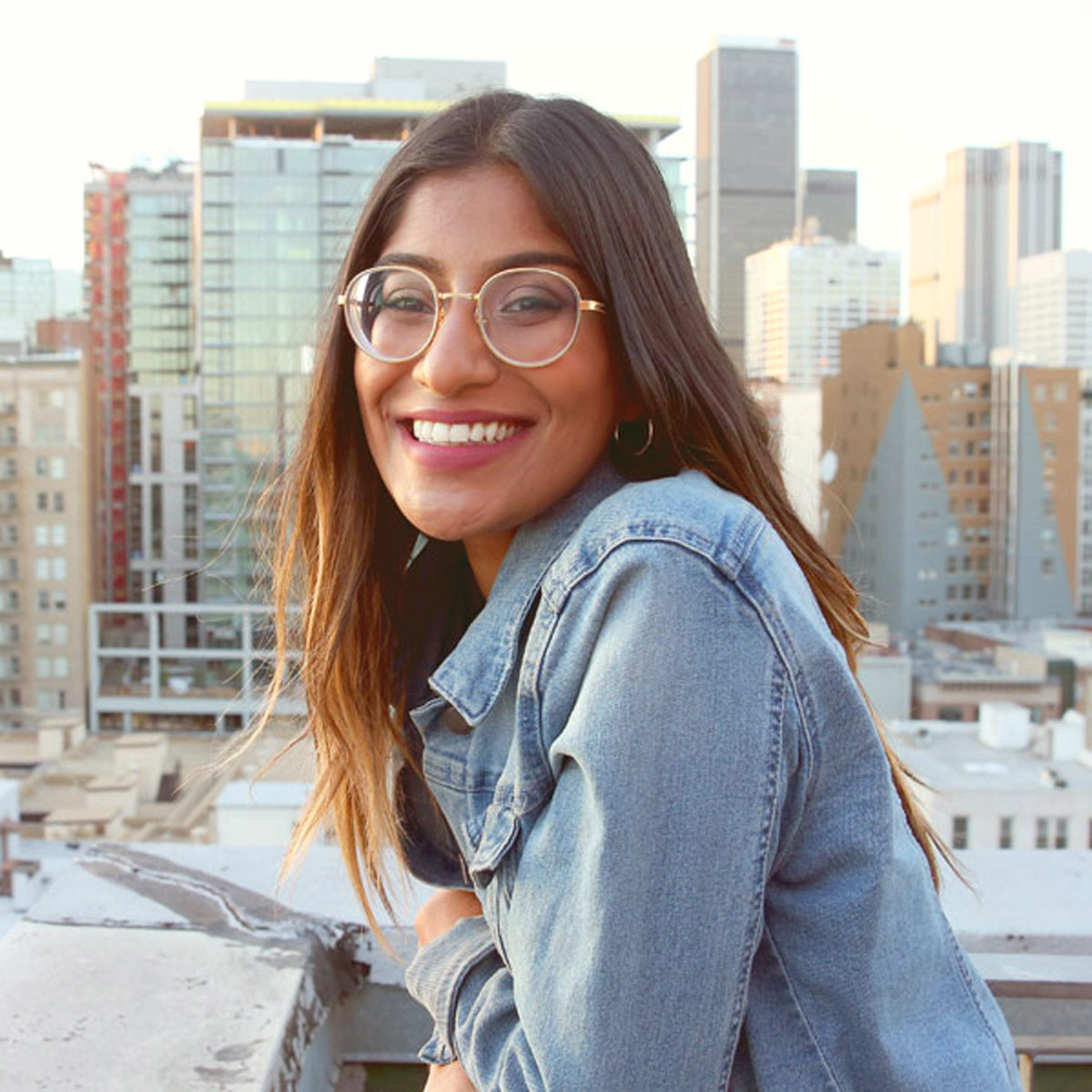 Choral and Sacred Music senior GEETHA SOMAYAJULA has taken full advantage of her four years at USC Thornton. She toured the West Coast with the USC Concert Choir, sang with the Rolling Stones at the Staples Center as a member of the USC Thornton Chamber Singers, worked with countless young students as part of the USC Thornton Community Engagement Program — all while pursuing a double major at USC Thornton and the USC Marshall School of Business. A short list of the awards she's won this year alone includes the USC Order of Troy Award, USC Thornton Community Engagement Program Outstanding Mentor Award, USC Renaissance Scholar Distinction, and USC Marshall-SpectrumSC Diversity Case Competition 1st Place Winner. How will she top that? Somayajula will spend next year in South India studying pedagogy, practice and performance at Bharatiya Vidya Kendram College as a Fulbright Scholar.
Masters
SO-MANG JEAGAL
, a native of South Korea has already embarked on an impressive career as a pianist and conductor. In 2015, he completed an Artist Diploma in solo piano for which he was named the 2015 Outstanding Artist Diploma Graduate. While earning a Master's degree in Keyboard Collaborative Arts with Kevin Fitz-Gerald, he received the Gwendolyn Koldofsky Scholarship. Recent performances include Brahms' Piano Concerto in D minor with the Santa Monica Symphony, Schubert's
Trout Quintet
for the Second Sundays at Two Series in Rolling Hills, an appearance at LACMA as the soloist in Rachmaninoff's Second Piano Concerto, as well as Beverly Hills National Audition Winner Concerts. National and international appearances have taken him to Washington DC for a recital at the Phillips Collection Music Series as well as a debut at the Kennedy Center. In May, he will join the USC Thornton Chamber Singers on their upcoming tour of Poland, Latvia, Estonia, and Lithuania.
Artist Diploma/Graduate Certificate
Pianist DONGEUI PARK is much beloved and much sought after as a collaborator in practically every area of Thornton's Classical Performance & Composition Division. A native of South Korea, he has performed at the Berliner Philharmonie and Weill Recital Hall at Carnegie Hall. A student of Kevin Fitz-Gerald, he also received the Gwendolyn Koldofsky Scholarship. Highlights of his time at USC Thornton include the 2017 Keyboard Collaborative Arts Ensemble Award, First Prize at the 2017 Los Angeles Korean-American Musician Association's Scholarship Competition, and a house concert at Pasadena's famed Gamble House. Having already begun what promises to be an exceptional career, Park's performances span collaborative repertoire including instrumental chamber music, art song, and opera as well as solo repertoire and concerto appearances.
Doctorate
MATT DIEVENDORF
is a dynamic guitarist with a
broad range of performing and teaching experience
. In 2015, he earned a Master's degree in Studio/Jazz Guitar performance at USC Thornton after graduating from the University of Michigan and serving in the U.S. Marine Corps. Dievendorf taught music professionally in Washington, D.C. to students from wide musical backgrounds at the Levine School of Music, and while at Thornton he continued to teach as an adjunct lecturer at the USC Iovine and Young Academy. He created an independent music program called Mus•ecology with the goal of bringing music education to underserved communities. For a DMA recital, Dievendorf created a documentary film on the mission to Pluto. Using NASA still images that he animated, he composed a score to accompany the video content and is currently in talks to present it in science centers and planetariums across the country.
Never miss a story
Subscribe to USC Thornton's e-newsletter
Subscribe