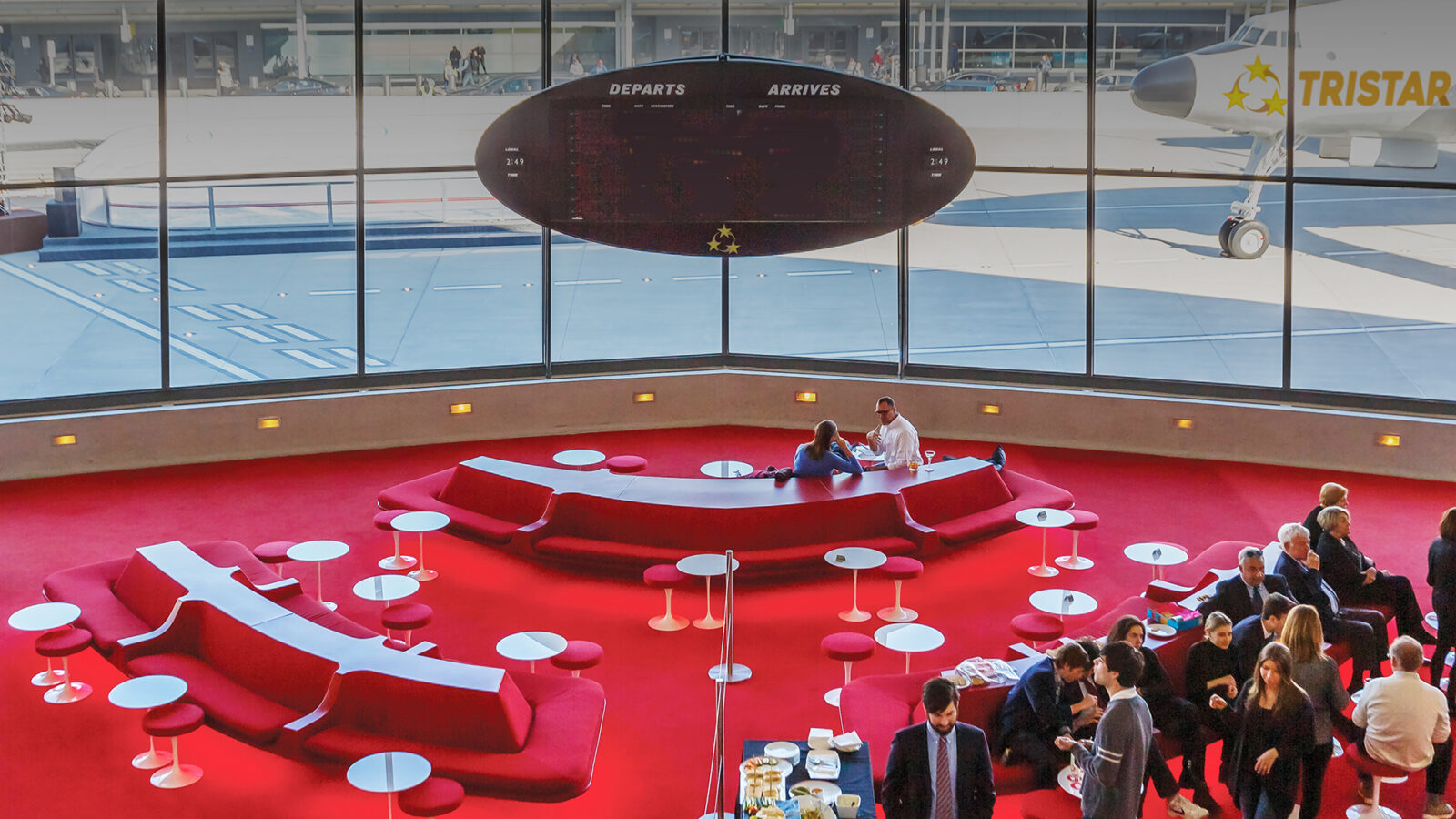 Turbulent Destinations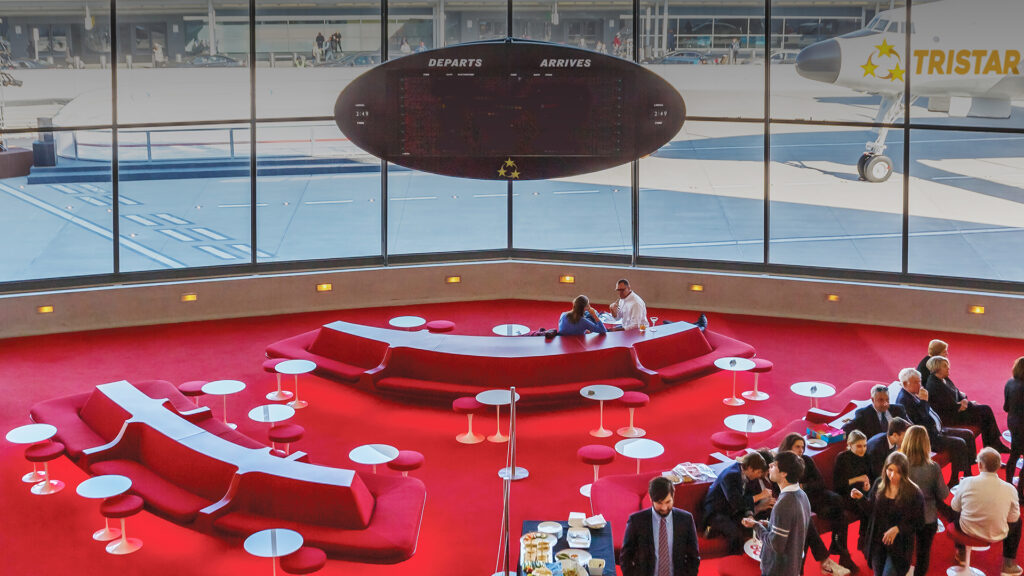 The USC Thornton Opera program presents "Flight," the true story of a refugee who escapes his repressive homeland in the wheel-well of a jumbo jet.
---
It's 1962 and Eero Saarinen's landmark TWA Flight Center at JFK Airport has opened. Large glass windows, sleek furniture and a proud, red flooring — this modern, edgy terminal exemplifies the peak of luxury traveling. However, you don't have to travel back in time to experience it — because on Wednesday Nov. 16, it will arrive at Bing Theatre along with a poignant story.
The USC Thornton Opera will present the Fall 2022 Opera "Flight," by composer Jonathan Dove and librettist April De Angelis, that takes place in an airport in Great Britain. It explores the relationships between a foreign refugee and a diverse, witty cast of passengers who are trapped in a terminal for 24 hours due to a storm. The complexity of the characters were the inspirations for Ken Cazan, USC Thornton vocal arts & opera resident stage director and set designer, to design the opera's stage as the iconic TWA Terminal.
"Red, it's an incredibly strong color," Cazan said about the TWA's connection to the opera's story. "It's the color of strength, but it's also a very turbulent color and there's a lot of turbulence in this piece — a lot of turbulence."
Created by Dove and De Angelis, "Flight" also carries very relevant messages concerning how immigrants are treated around the world. Cazan emphasizes the importance of character to the performers, and how to convey them accurately and vividly.
"I'm focusing on relationships because this is the ultimate ensemble piece. There are ten cast members. Every single one of them bounces off the others. It's amazing. It's genuinely amazing," Cazan said. "It's been great to get students to trust each other on stage, and to work with each other and off of each other."
Brent McMunn, the USC Thornton vocal arts & opera conductor and music director, said the production has been "a really, big complex undertaking."
"Jonathan Dove assumed a really high level of musicianship from everyone — the singers and the players. So, it's really challenging for every musician to master all those notes," McMunn said. "The good thing is that the result is so pleasant and communicates so well that it all feels worth it every day."
McMunn said that the audience will empathize with the characters as well as laugh with them. The charm of "Flight," both Cazan and McMunn said, is that the issues are a timeless expression of human life.
"We've talked a lot about relationships," Cazan said. "With any good piece of theater, that's what will reach an audience."
"Flight" will feature a double-cast, the most diverse in background and experience the Opera Program has ever had, Cazan said. As a result, the semester became a collaborative experience.
"If you were to see both casts, you'd go 'Wow, that's really different than the other person did it two nights ago,'" he said. "I love double casts for that reason because everybody brings their own unique selves to what they're doing."
As for the big question of the opera: 'what will happen to the refugee?' Cazan said that he will leave the audience to make that decision. In other words: come see for yourself.
"I say that the strength and beauty of this piece is that you don't have to worry about knowing anything about the opera beforehand," McMunn said. "You'll understand it and enjoy it. We sing in English, and there are subtitles so somebody can just come in, sit down, and wait for the first brilliant notes to start."
—
Danielle Jones is an undergraduate student in the USC Dornsife College of Letters, Arts and Sciences.
---
The USC Thornton Opera Program presents
Flight – An Opera in Three Acts
By Jonathan Dove
Libretto by April De Angelis
Never miss a story
Subscribe to USC Thornton's e-newsletter
Subscribe