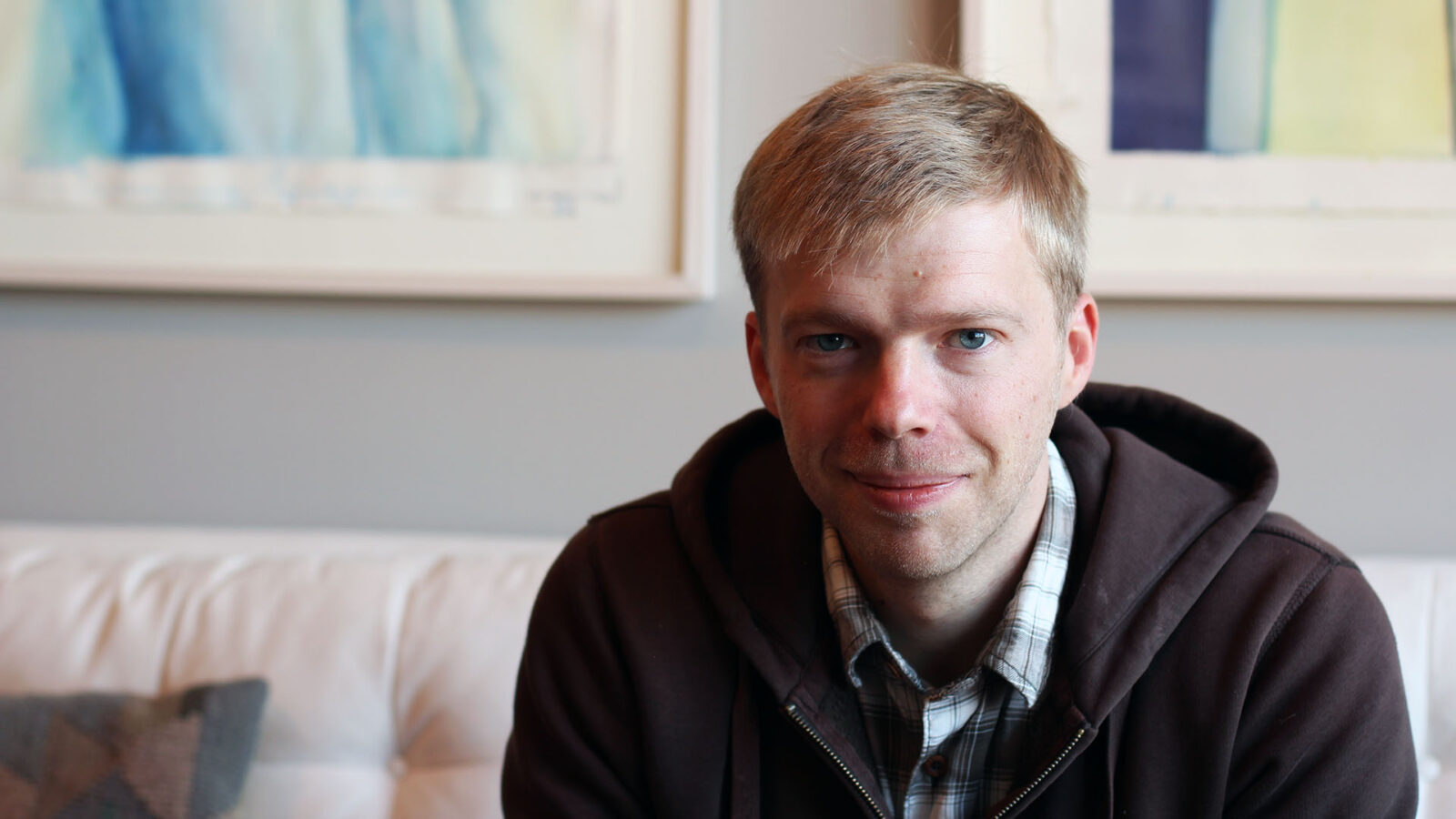 USC Thornton goes to Lincoln Center


"Writing an orchestral piece is an interesting process because I spend a year or more writing the thing, but it only exists in my head — it only becomes real at the last possible second."

— Andrew Norman
Andrew Norman's "Split" will get its world premiere with pianist Jeffrey Kahane and the New York Philharmonic at Lincoln Center on Dec. 10. The 36-year-old Norman BM '02/MM '04, who has emerged as one of the most compelling composers of his generation, wrote the piano concerto for Kahane, music director of the Los Angeles Chamber Orchestra (LACO) and fellow faculty member at the USC Thornton School of Music.
"It's a huge honor to premiere a work commissioned by the New York Philharmonic," Norman said in November. "I think the orchestra is a really exciting medium for contemporary expression, and I'm so excited and honored to be able to explore that with all these amazing musicians."
Norman, whose string trio "The Companion Guide to Rome" was named a finalist for the 2012 Pulitzer Prize in Music, admitted he is "completely terrified" at the same time. Part of his anxiety stems from the fact that major orchestras typically do not rehearse for a world premiere until a couple days before the concert.
"Writing an orchestral piece is an interesting process because I spend a year or more writing the thing, but it only exists in my head," said Norman, who also received the 2006 Rome Prize and the 2009 Berlin Prize. "I've thought through every detail, and it only becomes real at the last possible second."
Playful and Surprising
Norman joined the USC Thornton faculty as assistant professor of composition in 2013 and is composer-in-residence at LACO for 2013-16, but he's known Kahane's work for a much longer time. Kahane started as visiting professor of keyboard studies this fall, and will join the faculty full-time when he wraps up 20 years with LACO in 2017. First Prize winner at the 1983 Rubinstein Competition and a finalist at the 1981 Van Cliburn Competition, Kahane is well known for his Mozart expertise.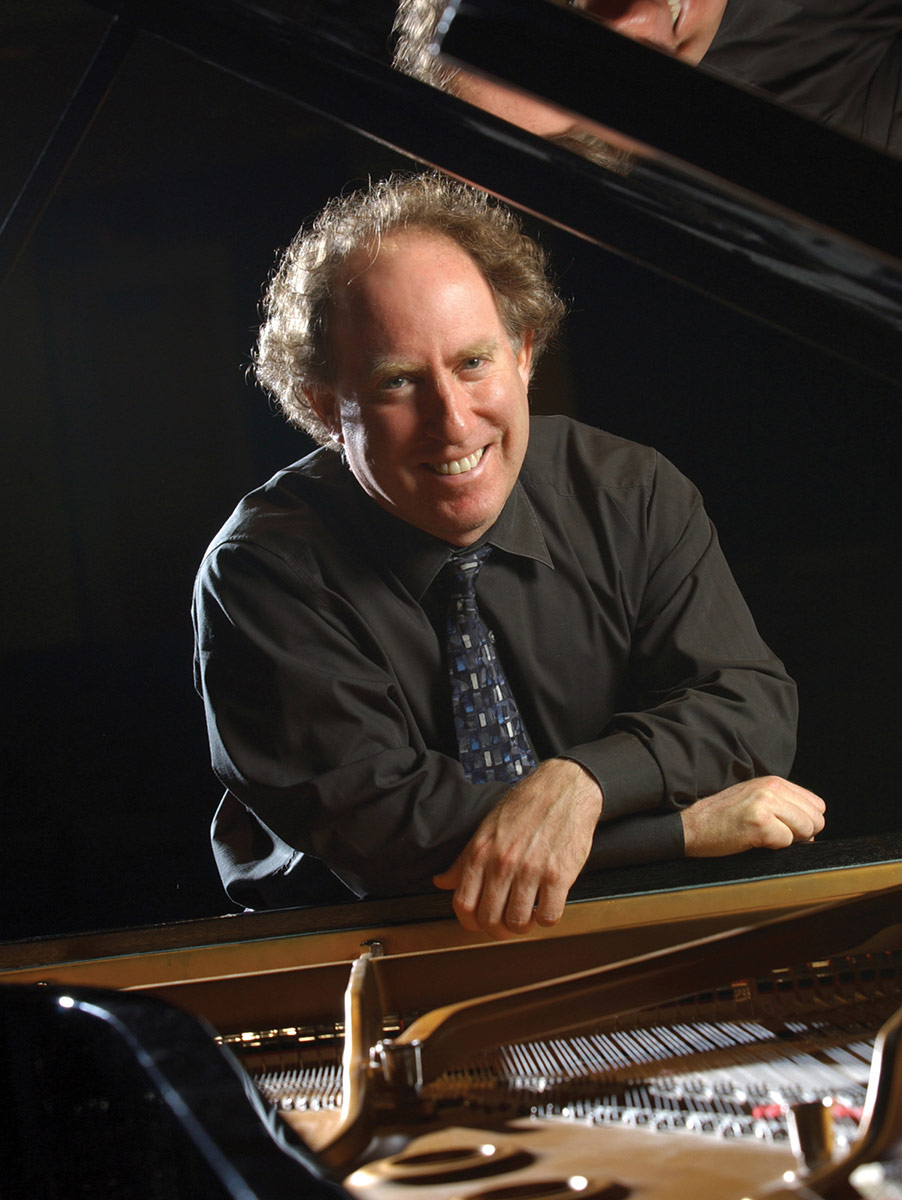 "Jeffrey's playing is very lively and always has a certain amount of sparkle and character," Norman said. "I knew I wanted to compose something that showcased all of those traits."
Norman also knew that his composition was going to be on a program with Richard Strauss' "Till Eulenspiegel's Merry Pranks."
"Something about that got the idea in my head that I was going to cast Jeffrey as a prankster, wreaking havoc in the orchestra," he said.
As the piece developed, Norman said, "it became a dialogue, or battle, between Kahane and the orchestra with jokes being passed back and forth" as the percussion instruments call for a response from the piano.
"It's as if Jeffrey is trapped in this world, and the orchestra starts manipulating him," Norman explained. "It becomes a game of who is controlling who. He is frantically figuring out this system, and it became a question of: Can he get out of this crazy world?"
So does he?
"Well, I can't give it away!" Norman said, laughing.
"'Split' is very brilliant, it's very electric," Kahane said in a separate interview. "Much of the piece is very fast, and there are these amazing stretches of very still, very quiet meditative music. The whole conclusion of the piece is really quite extraordinary — but I don't want to give it away!"
Kahane did say that there is a certain amount of improvisation in the piece in terms of the timing of the notes, so that no two performances of "Split" will ever sound exactly the same.
'Great Imagination'
"One of the things I love about Andrew's music is that he's fearless," Kahane said. "He's a composer of great imagination and also willing to take tremendous risks in terms of what he asks of the performers, and in terms of what he asks of the audience, to let go of preconceived notions."
Norman said he developed that confidence in his creativity as a composition student of Donald Crockett at USC Thornton. He also learned from Stewart Gordon, his piano professor, what it means to interpret a piece of music.
"I feel like I owe everything I am as a musician to my time at Thornton," Norman said. "I had amazing teachers. I think about the things they taught me every day when I work."
Composers like Norman creating imaginative and vibrant music are part of what makes the future bright for classical music. Kahane said: "It's a great sign that an orchestra like the New York Philharmonic, which is one of the oldest orchestras in the country and one that stands in a way for something very traditional, is taking the wonderful step of highlighting a piece like 'Split' by a composer who is known for pushing the envelope."
---
Want to learn more about Andrew Norman? Read the New York Times Nov. 29, 2015 profile of Norman's New York Philharmonic commission.
Never miss a story
Subscribe to USC Thornton's e-newsletter
Subscribe