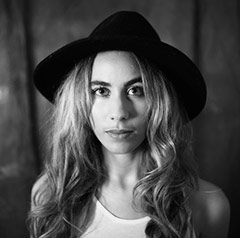 Student Lani Renaldo opens for Halsey at the Shrine
This past summer, USC Thornton Music Industry student Lani Renaldo performed as the opening act for the singer Halsey at The Shrine Auditorium in Los Angeles. Renaldo and Halsey first met through through the web video series Samsung Level Music Lab in February. After writing for Halsey, Renaldo was asked to open for the artist during the her Badlands tour, performing alongside a band comprised of Thornton Popular Music and Jazz majors.
A video of Renaldo's performance can be seen below.