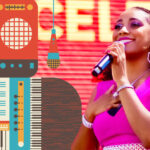 April 27, 2021
Innovators and entrepreneurs create their own path with USC's Arts Leadership program, a graduate program that redefines how we think about and practice arts leadership in the 21st century.
---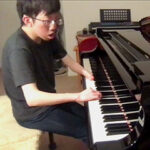 September 22, 2020
KUSC highlighted Arts Leadership master's student Wayne Yang's Live! From Somewhere performance in a recent installment of its daily broadcast and online feature "Play On, California!" Yang performed Carl Vine's "Threnody" and dedicated his performance to the victims of COVID-19 and their families. "I believe the one thing we can take away from this pandemic,… Continue reading Wayne Yang featured in KUSC's "Play On, California!"
---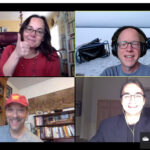 April 2, 2020
USC Thornton faculty have taken on creative solutions to adapt to an online teaching environment, and continue to reimagine curriculum and seek out new technologies to make the most of digital instruction.
---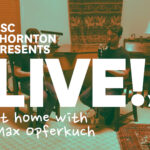 March 18, 2020
Live concerts have been canceled, but the show must go on. USC Thornton student Max Opferkuch gets around social distancing by performing a duet with himself.
---
January 17, 2019
We introduce an impressive group of artists and educators who have joined the USC Thornton faculty this year.
---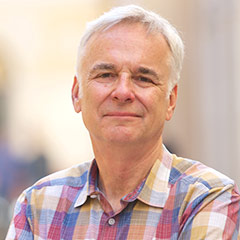 May 3, 2018
Kenneth Foster, director of the USC Thornton Arts Leadership program, has authored a new book, Arts Leadership: Creating Sustainable Arts Organizations (Routledge), which will be released on May 9th. The book focuses on building sustainable models for creative organizations amidst increasing political, economic, and cultural challenges. "Foster's experience and wisdom as an arts leader informs… Continue reading Kenneth Foster authors new book about arts leadership
---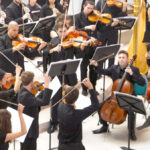 October 24, 2017
Alumnus Benjamin Mitchell turned to Thornton's Arts Leadership program to help launch the Kaleidoscope Chamber Orchestra, a conductorless ensemble that's shaking up the classical music scene.
---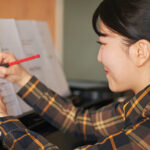 September 21, 2017
Which music career path is right for you? Learn about many of the different career paths available, what they offer, and how to get started.
---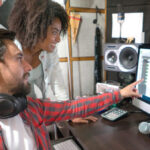 September 19, 2017
These qualities that will help you identify whether the program you're considering will meet your professional goals.
---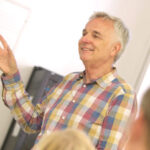 September 6, 2017
Kenneth Foster, director of the Arts Leadership program, reflects on applying artists' creative skills to grow from artist to arts entrepreneur.
---