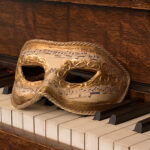 August 22, 2023
The new baroque sacred music ensemble Musica Transalpina—formed by USC Thornton alumni Bryan Roach ('14) and Noah Gladstone (MM '08), as well as Pomona College faculty member Luc Kleiner—will present their inaugural concert on August 27 at 3 p.m. at St. Mark's Presbyterian Church in Newport Beach. Dedicated exclusively to repertoire of the 17th century,… Continue reading Baroque ensemble Musica Transalpina presents inaugural concert
---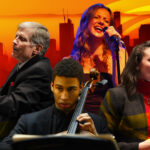 May 8, 2023
Looking back on a remarkable year at USC Thornton.
---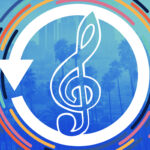 December 12, 2022
Looking back on an amazing fall 2022 semester at USC Thornton.
---
August 30, 2021
Maxine is adjunct professor of historical harps at the USC Thornton School of Music. She has most recently started working on a project of harp and violin music by little known female composers of the Classical and Romantic periods with violinist Tekla Cunningham. 
---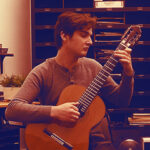 March 31, 2020
The Daily Trojan, USC's student-led newspaper, recently highlighted USC Thornton's new video series, Live! From Somewhere. The series was launched on March 16 in response to recent closures and event cancellations, and as the school's artists have looked for ways to continue making music while social distancing. Live! From Somewhere presents homemade performances by Thornton… Continue reading Daily Trojan highlights Live! From Somewhere performance series
---
January 1, 2019
close
---
December 30, 2018
close
---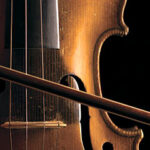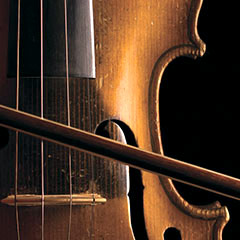 April 5, 2018
Violinist and USC Thornton alumnus Etienne Gara has recently teamed with a number of Thornton alumni to form the Delirium Musicum Chamber Orchestra, a conductorless ensemble focused on music from the Baroque through the contemporary. The group's roster includes violinists Mishkar Núñez-Fredell (MM '09, DMA '17), Yu-Eun Kim (GCRT '17), and Sun Jung Lee (DMA… Continue reading Thornton alumni form the Delirium Musicum Chamber Orchestra
---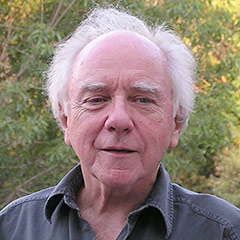 January 18, 2018
William E. Rutherford (1929-2017) was an esteemed and renowned scholar, writer, and professor of Linguistics at USC for thirty years. He was also a musician and performed early music on the harpsichord and organ. In the 1960s, he formed the Musica Pacifica ensemble with Shirley Marcus, Ruth Adams, Morris Newman, and others, and the group… Continue reading William E. Rutherford memorial to be held January 27
---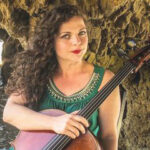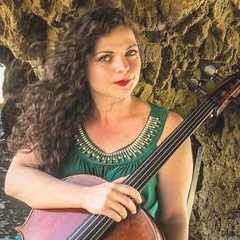 October 23, 2017
Marylin Winkle, a DMA candidate in the USC Thornton Early Music Performance program, has received a "Scenie" award in the category of Outstanding Original Music & Live Performance for her work on the Skylight Theatre's production of Lord of the Underworld's Home for Unwed Mothers. Winkle composed and performed cello interludes for the play, with… Continue reading DMA candidate Marylin Winkle wins award at the 12th annual SCENIES
---