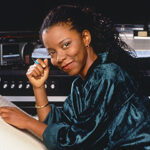 November 2, 2023
Patrice Rushen, chair of the USC Thornton Popular Music program, composed a new work for distinguished composer and ethnomusicologist William Banfield's five-year initiative, "Musical Landscapes in Color." The initiative aims to spotlight musicians of color and diversify classical music. The first concert in this project, "Harmony in Black," was performed by the Wisconsin Chamber Orchestra… Continue reading Patrice Rushen composes new work for "Musical Landscapes in Color" initiative
---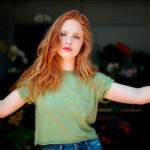 October 30, 2023
Rhian Bristol, a master's student in USC Thornton's Popular Music Teaching and Learning program, was named a finalist in Audacy's 2023 Opening Act competition. Bristol ranked third among over 23,000 competitors. She performed a 20-minute set at Audacy's 10th Annual We Can Survive concert at the Prudential Center on Oct. 14.
---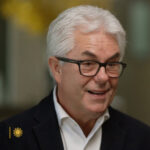 October 25, 2023
USC Thornton Board of Councilors Chair Gregg Field was featured in a new CBS Sunday Morning segment on the late composer Henry Mancini. Field discussed the fame of Mancini's film and television music, such as the ubiquitous "Pink Panther Theme" and "Moon River" from Breakfast at Tiffany's. The segment included a recording session of his… Continue reading Gregg Field featured in CBS Sunday Morning segment on Henry Mancini
---
October 25, 2023
Trousdale, a pop band formed by USC Thornton alumni Quinn D'Andrea ('18), Lauren Jones ('18) and Georgia Greene ('18), released their debut album Out Of My Mind on Sept. 15. The trio was celebrated for their "skilled songwriting" in KCRW's Best New Music section. Out of My Mind is available now on all major music… Continue reading Pop band Trousdale releases debut album "Out of My Mind"
---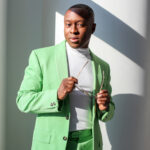 October 13, 2023
On Sept. 18, USC News published an article on the "Hip Hop 50" event series presented by the USC Kaufman School of Dance and USC Visions and Voices. USC Thornton Dean Jason King was featured, describing "Hip Hop 50" as an expansive and immersive opportunity for students to learn about the genre. "Hip-hop is rooted… Continue reading Dean Jason King talks "Hip Hop 50" with USC News
---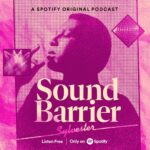 October 12, 2023
Sound Barrier: Sylvester, a Spotify original podcast hosted by USC Thornton Dean Jason King, was selected as one of The Guardian's picks of the week for best podcasts on untold life stories. The first season of Sound Barrier launched in 2022 as an eight-part series on LGBTQ+ music icon Sylvester. In it, King explores Sylvester's… Continue reading "Sound Barrier" podcast selected as pick of the week by The Guardian
---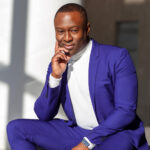 October 7, 2023
USC Thornton Dean Jason King co-curated the Grammy Museum's "Hip-Hop America: The Mixtape Exhibit," which launched on October 7. He collaborated with fellow hip-hop experts Felicia Angeja Viator, Adam Bradley, Dan Charnas and Grammy Museum chief curator Jasen Emmons. According to The Associated Press, this exhibit celebrates the 50th anniversary of hip-hop's global impact, featuring… Continue reading Dean Jason King co-curates Grammy Museum's "Hip-Hop America: The Mixtape Exhibit"
---
September 7, 2023
The Association for Popular Music Education (APME) featured USC Thornton in the Institutional Member Spotlight of their August 2023 newsletter. They explored the history of Thornton's Popular Music program and key moments in its past, present and future. In the spotlight, APME shared how alumnus Samuel Rodney Browne's ('29) "music of the day" classes at… Continue reading Association of Popular Music Education spotlights USC Thornton in August newsletter
---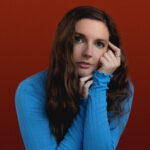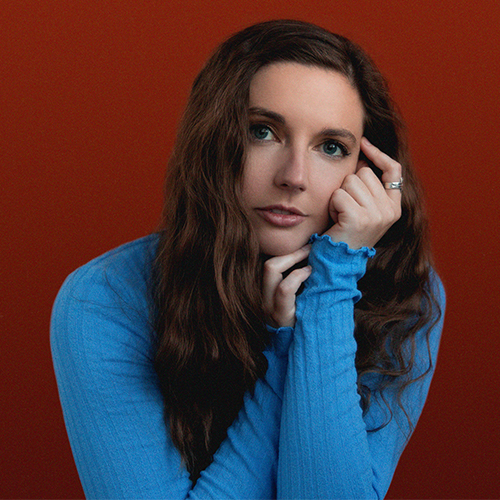 August 1, 2023
USC Thornton Popular Music program alumna Katie Stump ('16), also known as Blü Eyes, is going on her first tour around North America and Europe in fall 2023. With tickets selling out, Stump has announced additional shows for the tour in Paris and Bristol. She is scheduled to perform on September 27–December 9. In 2022,… Continue reading Katie Stump, aka Blü Eyes, headlines sold-out tour
---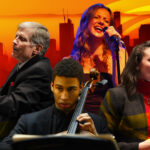 May 8, 2023
Looking back on a remarkable year at USC Thornton.
---