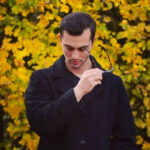 September 14, 2023
On September 30, USC Thornton alumnus Daniel Newman-Lessler (MM '17, BM '14) will conduct 54 current students in the premiere of Unforgettable Sunrise, a 70 minute symphony by Jacob Rock and Rob Laufer. Rock, a non-verbal teenager with autism, communicated his idea for the symphony through an app on the iPad. To help realize his… Continue reading Daniel Newman-Lessler conducts USC Thornton students in "Unforgettable Sunrise" premiere
---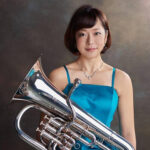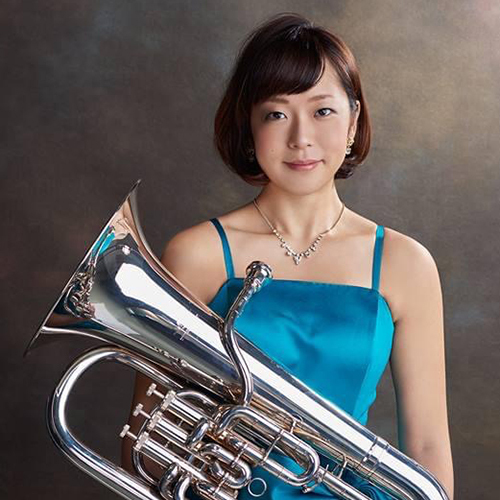 August 15, 2023
Arisa Makita, a euphonium player and USC Thornton Winds & Percussion graduate certificate student, won second prize in the Solo Euphonium Artist Division of the 50th International Tuba Euphonium Conference Competition. The conference was held May 29-June 3 at Arizona State University and drew musicians from around the world. In addition to participating in the… Continue reading Arisa Makita wins second prize at 50th International Tuba Euphonium Conference Competition
---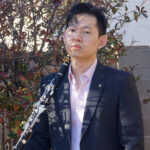 May 16, 2023
USC Thornton clarinet performance master's student In Soo Oh won first prize in the classical clarinet division of the Vandoren Emerging Artist Competition. VEA was founded in 2010 to identify emerging, highly proficient clarinetists and saxophonists, and recognize them for their talent. The prize includes a performance at the Music For All convention in Indianapolis… Continue reading In Soo Oh receives first prize at Vandoren Emerging Artist Competition
---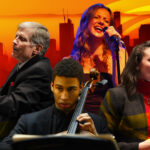 May 8, 2023
Looking back on a remarkable year at USC Thornton.
---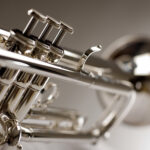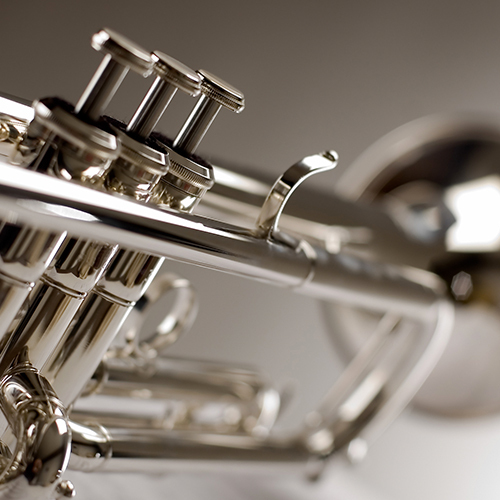 May 2, 2023
The USC Thornton Trumpet Quintet—comprised of Tali Duckworth, Imani Duhe, Jessica Farmer, Ben Gunnarson and Amy Millesen—won the ensemble division of the National Trumpet Competition on March 27. They were among three finalists after moving past 40 trumpet ensembles in the first round of the competition. The winners are students of Thornton Winds & Percussion… Continue reading USC Thornton Trumpet Quintet wins National Trumpet Competition
---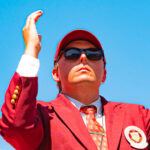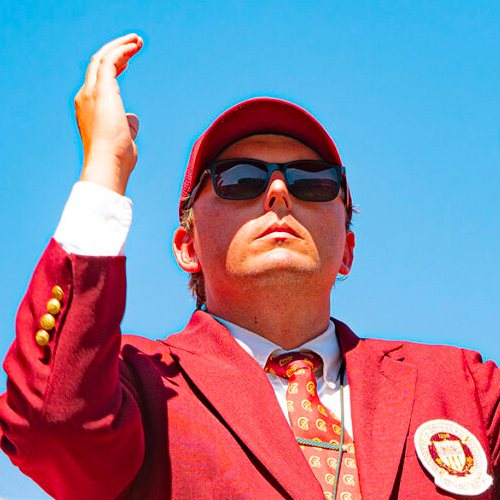 April 27, 2023
USC Thornton music industry student Jacobo Herrera and USC Trojan Marching Band director Jacob Vogel were featured in USC News to promote March Fourth, a day dedicated to celebrating the marching arts. Herrera, drum major and student general manager, reflected on professional experiences he's gained while being in marching band, from starring on national television… Continue reading Jacobo Herrera and Jacob Vogel promote the marching arts in USC News
---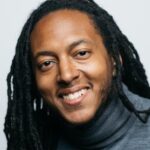 March 23, 2023
On Feb. 20, Public Radio WBHM interviewed USC Thornton alum Garrett McQueen (MM '12) about his radio program "The Sound of 13," which explores racial injustice through the lens of classical music. McQueen spoke about the lack of diversity in the classical music world, race and perspective in classical music history and the definition of… Continue reading Garrett McQueen on diversity in classical music
---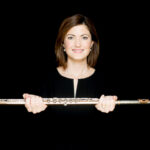 January 23, 2023
Elizabeth Rowe, principal flutist at the Boston Symphony Orchestra and USC Thornton alumna (BM '96), was featured on Artful Narratives' "Speaking Soundly" podcast on Dec. 20. Rowe spoke about her experience as a performer, finding her personal sound and initiating a gender discrimination lawsuit against the orchestra while performing as principal flutist. "I had and… Continue reading Elizabeth Rowe featured on Artful Narratives' "Speaking Soundly" podcast
---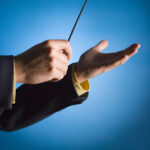 January 20, 2023
On Jan. 19, Los Angeles Times music critic Mark Swed published a review of Mahler's Symphony No. 9 performances conducted by esteemed USC Thornton alum and Judge Widney Professor of Music Michael Tilson Thomas (BM '67, MM '76) and artistic leader and USC Thornton Symphony's principal conductor Carl St.Clair. On Tilson Thomas' Jan. 8 performance… Continue reading Los Angeles Times spotlights USC Thornton Symphony in review of a weekend of Mahler's Symphony No. 9 performances
---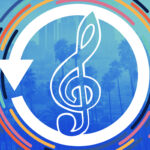 December 12, 2022
Looking back on an amazing fall 2022 semester at USC Thornton.
---