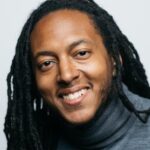 March 23, 2023
On Feb. 20, Public Radio WBHM interviewed USC Thornton alum Garrett McQueen (MM '12) about his radio program "The Sound of 13," which explores racial injustice through the lens of classical music. McQueen spoke about the lack of diversity in the classical music world, race and perspective in classical music history and the definition of… Continue reading Garrett McQueen on diversity in classical music
---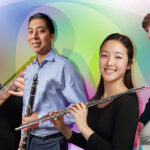 March 9, 2023
Stay tuned in the coming days for a series of profiles of Thornton students who combine creativity and passion to create their Young Artist Projects.
---
March 7, 2023
Becoming the first female drum major of the USC Trojan Marching Band set India Anderson on a path toward self-actualization and feminism.
---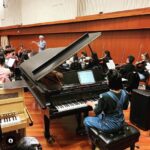 February 22, 2023
The USC Thornton Symphony's annual "New Music for Orchestra" concert features original work from Thornton's acclaimed Composition program.
---
February 17, 2023
USC Thornton celebrates Black History Month with a playlist on Spotify.
---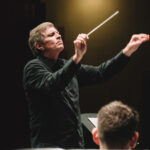 February 8, 2023
USC Thornton professor of composition Frank Ticheli celebrates an astounding career at Thornton with a concert of his music at Bovard Auditorium.
---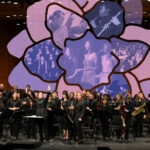 January 26, 2023
The spring 2023 semester holds a tremendous array of live programs on campus and in Los Angeles.
---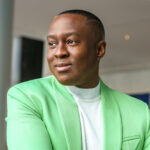 January 24, 2023
Renowned music scholar and musician Jason King has been named dean of the USC Thornton School of Music, effective July 1st.
---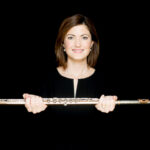 January 23, 2023
Elizabeth Rowe, principal flutist at the Boston Symphony Orchestra and USC Thornton alumna (BM '96), was featured on Artful Narratives' "Speaking Soundly" podcast on Dec. 20. Rowe spoke about her experience as a performer, finding her personal sound and initiating a gender discrimination lawsuit against the orchestra while performing as principal flutist. "I had and… Continue reading Elizabeth Rowe featured on Artful Narratives' "Speaking Soundly" podcast
---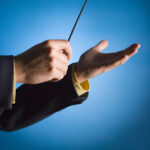 January 20, 2023
On Jan. 19, Los Angeles Times music critic Mark Swed published a review of Mahler's Symphony No. 9 performances conducted by esteemed USC Thornton alum and Judge Widney Professor of Music Michael Tilson Thomas (BM '67, MM '76) and artistic leader and USC Thornton Symphony's principal conductor Carl St.Clair. On Tilson Thomas' Jan. 8 performance… Continue reading Los Angeles Times spotlights USC Thornton Symphony in review of a weekend of Mahler's Symphony No. 9 performances
---