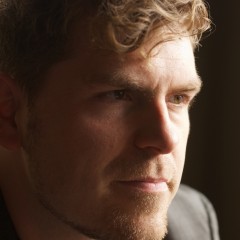 "The New Yorker" features Ted Hearne's oratorio, "The Source"
The Source, a contemporary oratorio by composer and USC Thornton faculty member Ted Hearne, was a subject of "Modern Opera Thrives in L.A.," an article in the December 12 issue of The New Yorker. Music critic Alex Ross wrote admiringly of Hearne's "mesmerizing and disquieting collage of vocal, instrumental, and recorded sounds," which was presented by L.A. Opera at REDCAT last October.
The same production of The Source, created by Beth Morrison Projects, will be presented by the San Francisco Opera's SF Opera Lab this February and March.