The Rolling Stones took to Coachella this past weekend for the Desert Trip classic-rock festival, with a little help from the USC Thornton Chamber Singers. Under the direction of Choral and Sacred Music chair Jo-Michael Scheibe, the chorus accompanied the Stone's "You Can't Always Get What You Want," to the cheering of thousands of fans.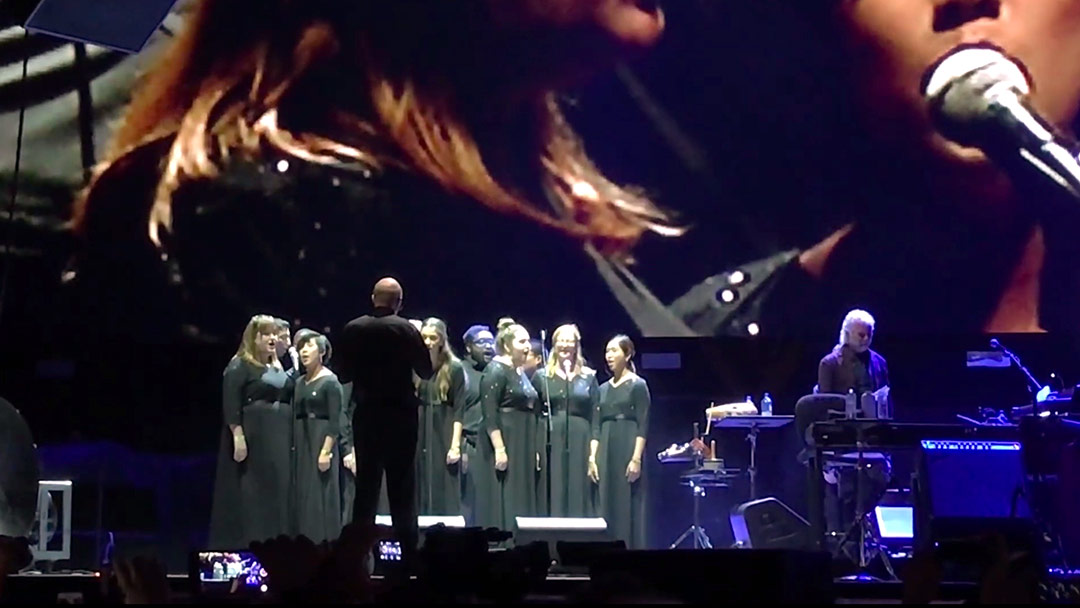 The USC Thornton Chamber Singers perform with the Rolling Stones at Desert Trip.
The Chamber Singers will join the Rolling Stones for a second show at Desert Trip on October 14.