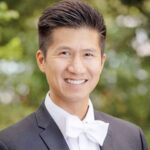 August 4, 2022
Choral & sacred music alumnus Daniel Gee (MM '15, DMA '20) was named music director of the Santa Barbara Youth Symphony. Gee also serves as the director of choral activities and an assistant professor of music at Westmont College in Montecito, California.
---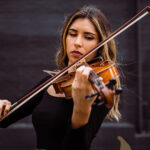 August 4, 2022
Thornton Strings Department Alumna Karoline Menezes Has Performed with Stars Like Beyoncé and Billie Eilish.
---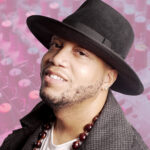 August 2, 2022
As part of a series honoring faculty appointments, USC Thornton celebrates Andrae Alexander's new position as an assistant professor of practice.
---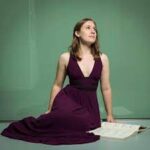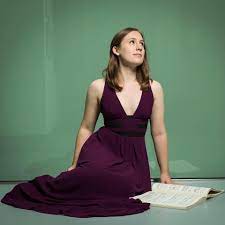 August 1, 2022
Thornton Keyboard Studies Department doctoral student Katelyn Vahala ('18, MM '21) was named a Bach prize winner in piano at the 2022 International Johann Sebastian Bach Competition held July 12-23 in Leipzig, Germany.
---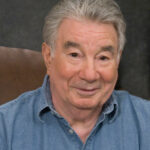 July 28, 2022
The esteemed musician, who died at 101, set a playing standard that continues today.
---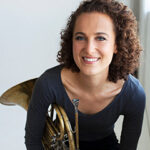 July 28, 2022
French horn performance alumna and international chamber musician Anni Hochhalter ('05) released the album "All Worlds, All Times" with the wind quintet WindSync on the New York label Bright Shiny Things on April 29.
---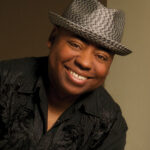 July 26, 2022
As part of a new series this spring, USC Thornton recognizes Paul Jackson, Jr.'s new position as an assistant professor of practice.
---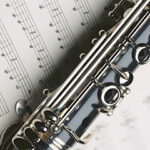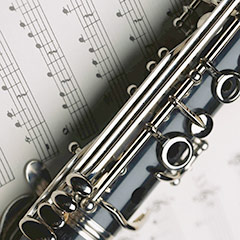 July 25, 2022
On July 31, former principal conductor of the USC Thornton Wind Ensemble H. Robert Reynolds conducts works by USC Thornton Professor of Composition Frank Ticheli and Thornton alumnus Giovanni Santos (MM '07) at the Boston University Tanglewood Institute.
---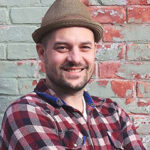 July 22, 2022
Three USC Thornton alumni have been recognized with 2022 Emmy nominations. Music director and Thornton Jazz Studies Department alumnus Eli Brueggemann (MM '03) was nominated for Outstanding Music Direction for his work on "Saturday Night Live." Executive producer and Thornton Music Industry program alumnus Bobby Campbell ('08) received a nomination for Outstanding Variety Special (Pre-recorded)… Continue reading Thornton alumni garner 2022 Emmy nominations
---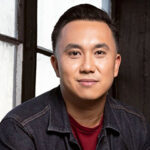 July 21, 2022
On July 23 at 7 p.m. at the Aratani Theatre in Los Angeles, Popular Music program alumnus and saxophonist Justin Klunk ('13) performs in Guide Me Home: A Smooth Jazz Benefit Show, with proceeds benefiting The Grateful Crane Ensemble, a southern California-based, nonprofit, Asian American theater company.
---