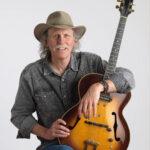 November 15, 2023
Bruce Forman, a USC Thornton Studio Guitar faculty member, released a new book titled Solo Jazz Guitar Etudes. The book, which is based on his Instagram video series First Chorus of the Day, contains 16 re-imagined transcriptions of jazz standards. It was #1 in new releases in jazz music on Amazon. Photo courtesy of bruceforman.com
---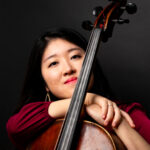 November 13, 2023
USC Thornton Cello Performance alumna Stella Cho ('12, MM '14, DMA '22) has joined the Colburn School as a cello instructor. She is also a cello faculty member at Loyola Marymount University. Cho regularly performs in the SAKURA Cello Quintet and the chamber ensemble Delirium Musicum. At Thornton, she studied under Gregor Piatigorsky Chair in… Continue reading Stella Cho joins the Colburn School's cello faculty
---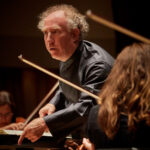 November 10, 2023
Jeffrey Kahane, a USC Thornton Keyboard Studies faculty member and conductor laureate of the Los Angeles Chamber Orchestra, will conduct the world premiere of "Violin Concerto: Traces," composed by Thornton Composition faculty member Nina Young. The piece will be performed by violinist Jennifer Koh on Nov. 11 at the Alex Theatre and Nov. 12 at… Continue reading Jeffrey Kahane conducts LACO in world premiere of Nina Young's "Violin Concerto: Traces"
---
November 8, 2023
USC Thornton Jazz Studies faculty member Luciana Souza was on the cover of DownBeat Magazine for their November 2023 issue. In this issue, the Brazil-born, Los Angeles-based jazz singer discussed her collaboration with the renowned Trio Corrente on her new album, Cometa. Photo courtesy of Luciana Souza.
---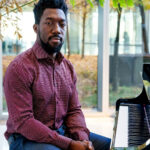 November 6, 2023
USC Thornton Jazz Studies alumnus Paul Cornish ('18) won third place in the 2023 Herbie Hancock Institute of Jazz International Piano Competition, which took place on October 15 at the Perelman Performing Arts Center in New York City. Cornish, a recent graduate of the Institute, earned a $10,000 cash prize as one of three finalists.… Continue reading Paul Cornish wins third place at Herbie Hancock Institute of Jazz International Piano Competition
---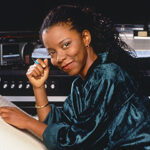 November 2, 2023
Patrice Rushen, chair of the USC Thornton Popular Music program, composed a new work for distinguished composer and ethnomusicologist William Banfield's five-year initiative, "Musical Landscapes in Color." The initiative aims to spotlight musicians of color and diversify classical music. The first concert in this project, "Harmony in Black," was performed by the Wisconsin Chamber Orchestra… Continue reading Patrice Rushen composes new work for "Musical Landscapes in Color" initiative
---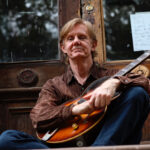 November 1, 2023
Tomas Janzon (MM '00), a jazz guitarist and USC Thornton Classical Guitar program alumnus, was on tour for his 2022 album, Nomadic. The Tomas Janzon Quartet, featuring bassist Jeff Littleton, drummer Donald Dean and pianist Jamael Dean, played their latest show on October 6 at LACMA. Nomadic is available on Bandcamp, Spotify and Apple Music.… Continue reading Jazz guitarist Tomas Janzon tours for Nomadic album
---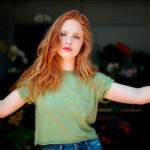 October 30, 2023
Rhian Bristol, a master's student in USC Thornton's Popular Music Teaching and Learning program, was named a finalist in Audacy's 2023 Opening Act competition. Bristol ranked third among over 23,000 competitors. She performed a 20-minute set at Audacy's 10th Annual We Can Survive concert at the Prudential Center on Oct. 14.
---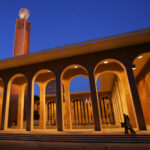 October 27, 2023
On October 10, Billboard included USC Thornton on their 2023 list of Top Music Business Schools in the world. Billboard highlighted Thornton's Music Industry program as well as the school's emphasis on collaboration and networking. They noted Thornton's "close ties with the L.A. music community," which allows students to learn from alumni and industry professionals… Continue reading Billboard names USC Thornton a top music business school
---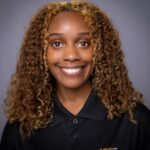 October 25, 2023
Major(s): Popular Music Performance Class of 2026 Hometown: Dallas, TX USC Organizations: USC Black Student Assembly What is your favorite place on campus and why? My favorite place on campus would have to be the area in between the USC Thornton School of Music, Bing Theatre, and the USC Annenberg School for Communication and Journalism.… Continue reading Torianna Jones (she/her)
---