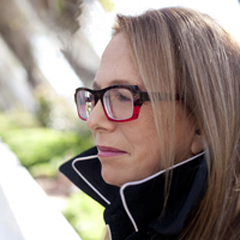 Laura Karpman contributes to "Mozart in the Jungle"
Laura Karpman, a noted TV/film composer and member of the USC Thornton Screen Scoring faculty, was recently profiled by KPCC's "The Frame" on her musical contributions to the Amazon Prime series Mozart in the Jungle. Karpman, who is the founding president of the Alliance for Women Film Composers and has received four Emmy Awards, became involved with the series after previewing a work with The Industry, a Los Angeles opera company whose director has consulted for the show.
Mozart in the Jungle has brought the issue of gender diversity in music to the forefront, both on and off-screen, commissioning music by Karpman, Missy Mazzoli, Paola Prestini, Caroline Shaw, in its fourth season.
Karpman is enthusiastic about the shift in awareness about female composers that the show has championed. "If you're not looking for women composers, or you don't see them, then you don't think they exist," Karpman said. "There was that myth forever: 'Oh, there just aren't any women composers.' Well, now we know that that's just hogwash, and it always has been."