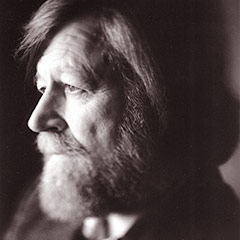 Morten Lauridsen receives 2018 Half Century Trojans Hall of Fame Award
On Tuesday, October 23rd, noted composer and USC Distinguished Professor Morten Lauridsen was one of six alumni to receive the Half Century Trojans Hall of Fame Award from the USC Alumni Association. The Hall of Fame awards are given each year to alumni who graduated 50+ years ago and exemplify the ideals of the Trojan Family.
This year, awards were given to six USC alumni who have made significant impacts in the fields of classical music, consulting, engineering, medicine, and philanthropy. Former USC Thornton Dean Larry Livingston introduced Lauridsen, a 2007 National Medal of Arts recipient and three-time alumnus (BM '66, MA '68, DMA '74), at the annual luncheon.