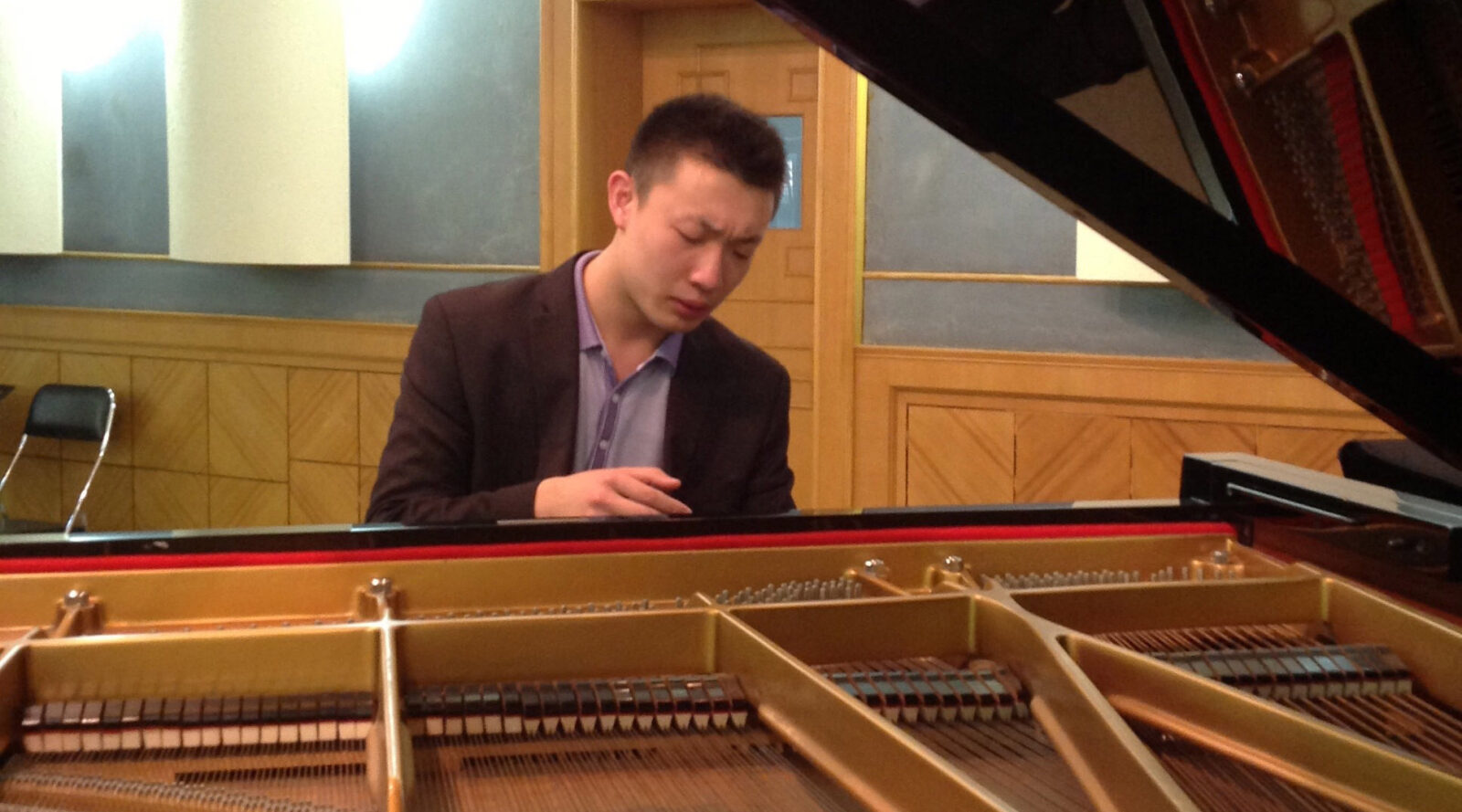 A Quartet of Standout Students: Part 2
In the second of a two-part series, we highlight USC Thornton's Outstanding Graduates for 2019. Read part one here. 
A flutist who also wants to be a surgeon and cancer researcher. An organist who was invited by one of the world's most famous musicians in his field to play one of his compositions at Walt Disney Concert Hall. A pianist who learned to express himself more fully with his instrument and in his adopted country. A collaborative keyboardist who thrived in four years of intense doctoral studies and finds himself hungry to learn more.
These are the 2019 Outstanding Graduates of the USC Thornton School of Music. Jonathan Sussman, Thomas Mellan, Zuhao Liu and Jasper Jimenez were honored at the 64th annual Honors Convocation on Thurs., May 9.
Their talent and passion, their drive and promise, and their desire to make an impact are exemplary and, at the same time, typical of a Thornton student.
Zuhao Liu, GCRT '19, Keyboard Studies
Zuhao Liu has been playing piano since he was three. He earned two degrees: a Bachelor's at Juilliard and a Master's in Hanover, Germany. He's performed in the U.S., Germany and his native China. He has even premiered pieces at Lincoln Center. But there were some things he hadn't learned — about music and life — until he came to USC Thornton for a graduate certificate.
In his first semester, Liu took a class that impressed him as something completely new: Professor Alan Smith's interpretation class. "This class is taught like a master class," he said. "A pianist and singer work together and perform in class, and the professor teaches us how to interpret the piece not only from piano but also how to collaborate with the singer. I learned a lot from the class."
His mentors, Daniel Pollack and Lucinda Carver, were equally enlightening. "By studying with Professor Pollack and Dr. Carver, I feel more connected with many styles of playing and with American society," Liu said.
Pollack exposed him to the Russian style of piano. "I've learned a new way of playing on the piano, not only technically but also in musical expression," he said.
And Carver taught him "how to communicate and to become more collaborative, with other musicians and singers, instead of just focusing on solo playing."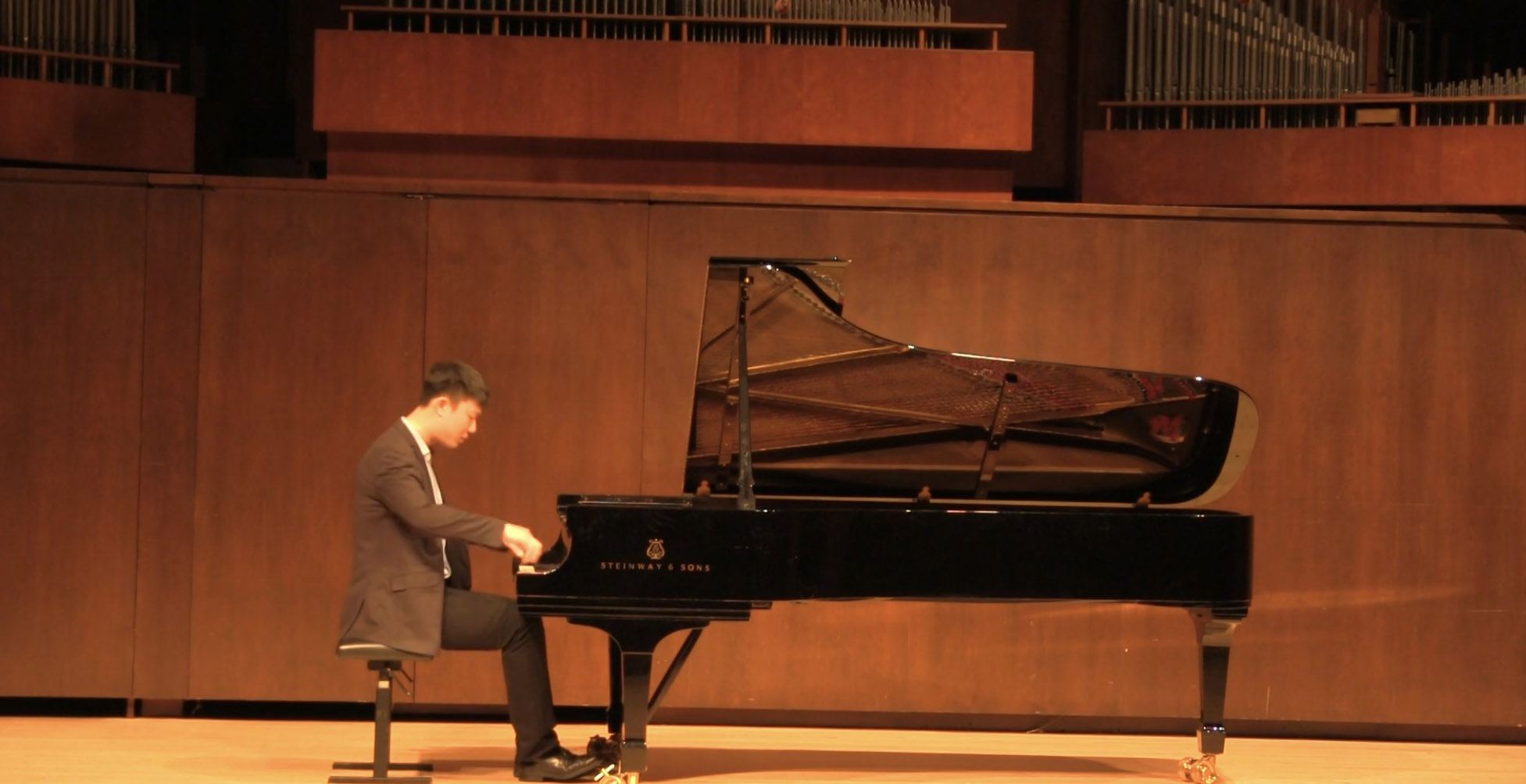 Carver also got Liu off the piano bench, helping him "to communicate and develop my social activities, and, as an international student, get to know the city and meet people." That social part has been important for a non-native English speaker from a small city of Liaoyang, in the Chinese province of Liaoning.
At USC, Liu has gotten to know more people outside the field of music than ever before "because the school is a real university and not a conservatory." His roommates, for instance, are also international students, studying law and dentistry. "Based on that experience, I think I am growing more mature," he said, "and able to enter society more smoothly."
Liu would like to learn more. He hopes to one day apply to the doctoral program at Thornton after he graduates in fall 2019. But first, the pianist will focus on performing to further develop his musical career in North America. He always talks to audiences before he performs, sharing information about the piece that he hopes will nurture an appreciation of classical music.
"That's my professional goal: to get more people to like classical music," he said. "I want to show them the beauty of it." Later on, he hopes he can help some of those young people develop as musicians as a professor in a conservatory or university.
Jasper Jimenez, DMA '19, Keyboard Collaborative Arts
Jasper Jimenez has been a graduate scholar at USC Thornton for the past seven and a half years. That's a large fraction of his life spent on Trojan soil earning an M.M., a graduate certificate and a DMA in Keyboard Collaborative Arts.
Along with his major field of study for his DMA, Jimenez chose three minors all focused on academics — musicology, music theory, and music teaching and learning — to get him closer to achieve the goal of becoming a high-level performer and a professor.
Established in 1947, the Keyboard Collaborative Arts program at USC Thornton was the first of its kind anywhere in the world to prepare pianists to collaborate in chamber music, song repertoire and opera. The requirements for the DMA are rigorous, but Jimenez said he had five "helpful, loving and generous" mentors, including Alan Smith and Kevin Fitz-Gerald, who treated him like a colleague.
Jimenez's recitals explored the art song repertoire and the idea of music as a historical document, asking the philosophical question: "Is one able to find the essence of an era using the music that was composed at that time?" His final recital focused on early 20th-century music. "Looking at the pre-WWI Belle Epoch, I drew comparisons with our time right now — we're living a sort of decadent, politically turbulent time too," he said.
Jimenez's musicology capstone paper was a discourse analysis of research between 1990 and 2016 on Georg Frederic Handel's sexuality. "I compared the techniques they used to analyze and describe and justify claims for Handel's sexuality and drew conclusions about the state of musicology at the time," he said. "It was less about proving whether or not Handel was gay and more about analyzing why scholars were so caught up in the question."
For one of his many performance opportunities at Thornton, Jimenez worked with Vocal Arts Professor Lisa Sylvester. In her special topics course on global literature, Jimenez performed poems written and set to music by students. "It was really fun, just the idea of freshly composed music and being part of that process is really exciting," he said.
Jimenez also worked with USC Thornton Opera, either playing in the orchestra pit or assisting rehearsals and coaching. Because keyboard collaborative artists often work as vocal coaches, they must be proficient in the three main languages of the vocal repertoire, French, Italian and German, as well as Spanish, various forms of Latin and a wild card (Jimenez chose Russian) — and learn the international phonetic alphabet. And, in addition to the musical repertoire, they need to have a thorough knowledge of a composer's work, the poetic forms, backgrounds of poets and periods.
That all fits Jimenez's interests to a T. "The DMA was a very comprehensive and scholarly performance degree which I really loved," he said. "I'm just as curious now in terms of learning and digging up facts about compositions and poets and composers as I am about practicing and performing."
Plus, Jimenez did not have to wait to put his knowledge and skills into practice. For more than a year, he has been working for Pasadena City College's Opera and Vocal Arts department as a jack-of-all-trades: vocal coach, accompanist, chorus master and section leader. He's already worked on two operas with them and a program of scenes. "I'm using all those skills I learned in my DMA," he said. "Everything that I'm doing now, I've done at USC."
One of the biggest challenges is teaching students at varying levels of musical knowledge. "It's challenging and insightful in terms of how I approach teaching and music making. I'm learning even though I'm out of the DMA program. The DMA set me up for that, I'm glad to say."
A Baltimore, Md., native, Jimenez plans to stay in Los Angeles and continue to teach and perform while seeking some calm after his "intense and life-changing" experience at Thornton. His ultimate goal is a tenure-track teaching position. "Being a full-time musician doesn't afford much stability for settling down and having a home and a significant other," he said, "and that's something I really want to have."
Never miss a story
Subscribe to USC Thornton's e-newsletter
Subscribe