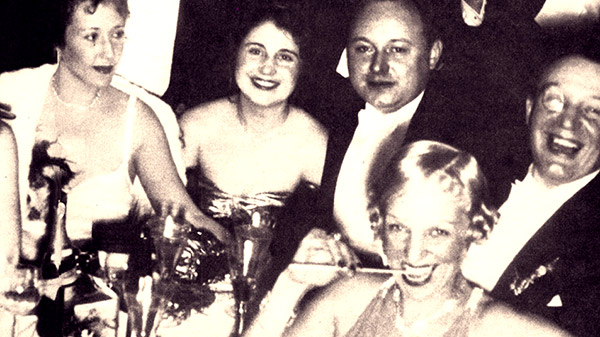 "Ariadne auf Naxos" – A production years in the making
German composer Richard Strauss was somewhat infamous for the intricate nature of his orchestrations – so it's no surprise that his operas demand an extraordinary level of technical expertise. After many years of waiting, the USC Thornton Opera program has decided that the time – and the voices – are right, to stage one of Strauss's most celebrated works.
From April 20-24, the USC Thornton Opera will mount Ariadne auf Naxos, its final production of the 2015-16 season. According to resident music director Brent McMunn, the production marks the end of a long wait for precisely the right combination of singers and musicians.
"Most think of Strauss as difficult because the music can be fairly complex, but all the roles [in Ariadne] are actually very learnable," McMunn said. "But it is extremely challenging for the orchestra, because there is so much counterpoint … It is so virtuosic."
" It's a piece I've always wanted to do, and we finally have the voices to do it."
Beloved for its intermingling of comedy and drama, the opera's story is set in two parts. The first details the backstage antics of two musical troupes – one, a burlesque group, the other, an opera company – both of which are preparing for a performance at the home of one of Vienna's wealthiest patrons. The evening's musical entertainments do not proceed quite as planned, however, and the opera-within-an-opera unravels upon itself in the latter half of the story, to hilarious effect.
As with many USC Thornton Opera productions, Ariadne auf Naxos will be updated from its traditional stage setting. Ken Cazan, who serves as resident stage director and chair of the Vocal Arts & Opera program, decided to stylize the production with a nod to 1930's German cabaret culture, which thrived during the Weimar Republic. Many of the opera's characters will reference iconic figures of the time, including Charlie Chaplin and Louise Brooks.
"I wanted to give it a slight political edge," Cazan said of his decision to update the piece the Weimar era. "Strauss was so integral to the Weimar movement before the Nazis came to power, so we're updating [the production] to right at the end of this movement."
Ariadne auf Naxos is an ambitious technical challenge for even the most seasoned performers, let alone for musicians in the midst of their collegiate studies. But, inspired by the exceptional class of singers currently in the Vocal Arts and Opera program, Cazan and McMunn knew that this was an opportunity worth seizing.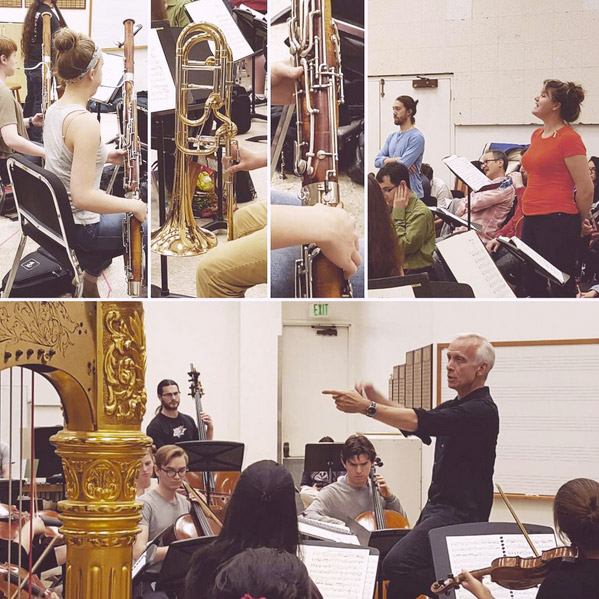 "It's a piece I've always wanted to do, and we finally have the voices to do it," Cazan added.
The title role of Ariadne will be sung by Vocal Arts Graduate Certificate candidate Alyssa Wills. Both Cazan and McMunn agreed that she has risen to the supreme challenge of performing one of Strauss's most coveted roles.
"[Cazan and I] thought it was the time for Alyssa to try this sort of role," McMunn said. Cazan added that Wills "sounds like you've never heard her before."
First year master's student Anastasia Milliares will perform the stratospheric role of Zerbinetta, another character that was difficult to cast. Nevertheless, the soprano has exceeded expectations.
"[Milliares] makes Zerbinetta not just cute in this piece … She gives some serious arc and consciousness to the character," Cazan stated.
The remaining roles will be sung by students in the Vocal Arts program. Among them will be soprano and Graduate Certificate candidate Yelena Dyachek, fresh from her win at last month's Metropolitan Opera National Council Auditions, performing the role of der Komponist. Tenor Justin Su'esu'e, who was featured as Lord Puff in USC Thornton Opera's 2014 production of Hans Werner Henze's The English Cat, will sing der Tenor/Bacchus.
Though McMunn has conducted the opera on several occasions, it is brand-new to Cazan. Both are eager and anxious to bring the production the USC stage.
"[McMunn and I] are just so excited to have finally the opportunity to do Ariadne," Cazan said. "It has been a long time coming."
---
Ariadne auf Naxos will be presented at the Bing Theatre Wednesday, April 20 at 8:00 PM, Friday, April 22 at 8:00 PM, and Sunday, April 24 at 2:00 PM. Tickets are free at the door for USC students, staff and faculty and $18 General Admission tickets can be purchased online.
Never miss a story
Subscribe to USC Thornton's e-newsletter
Subscribe