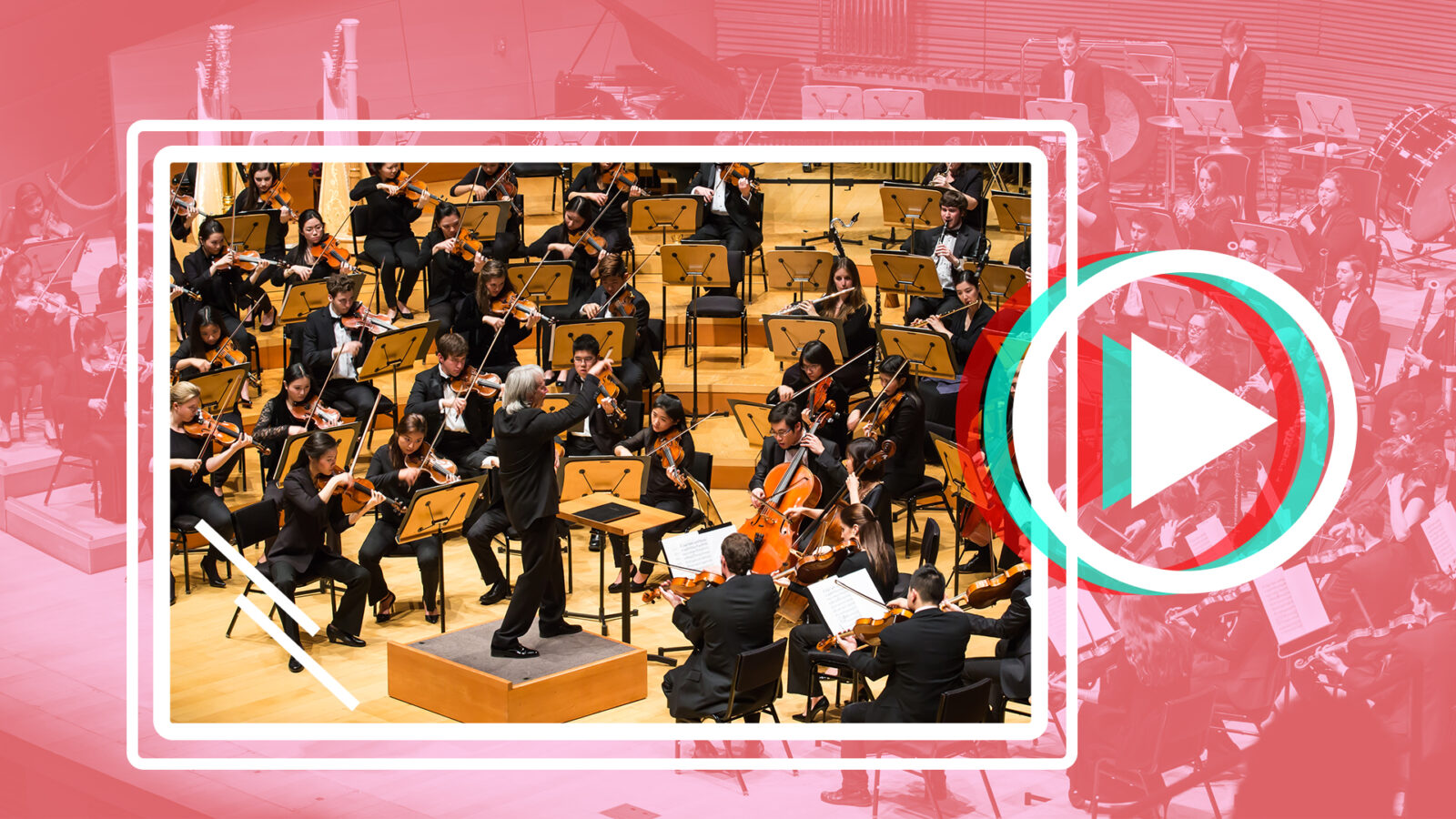 USC Thornton Launches Signature Series of Events for Fall 2021
Thornton has launched a select series of events for the fall 2021 semester that will be livestreamed with limited audiences.
---
After more than a year apart, students, faculty and staff of the USC Thornton School of Music are safely gathering together on campus this fall to collaborate on live musical performances. The USC Thornton Signature Series boasts three months of events with styles ranging from popular music to jazz to chamber and orchestral music, highlighting the rich musical diversity of offerings at the school.
"We are so thrilled to return to live performances this fall," said Robert Cuttieta, dean of the USC Thornton School of Music. "While there are still health and safety considerations around live audiences, our students are prepared to offer engaging, enriching performances that reflect the passion they've maintained through this challenging year. I am especially pleased we can offer a high-quality livestream of performances so audiences in Los Angeles and beyond can witness our students doing what they do best: performing live."
The events in the USC Thornton Signature Series will be professionally produced using a multi-camera livestream and available for public viewing on Thornton/LIVE, the school's virtual stage. You can watch the livestream on the homepage under the section "On Stage." All fall events not included in the USC Thornton Signature Series will be livestreamed on Zoom in events managed by each ensemble or department. Performing students will receive Zoom links to share with their family and friends.
The USC Thornton Signature Series will be open to limited audiences. RSVPs and COVID-19 safety protocols will be required. At this time, audience requirements are still under review based on fluctuating health and safety guidelines. Please check back for updates, or watch for an announcement from USC Thornton.
Overview of Signature Series Events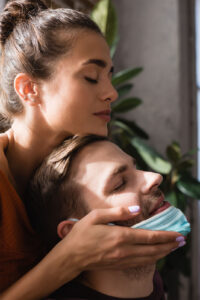 The USC Thornton Signature Series debuts on Oct. 10 at 7 p.m. with the 2021 Paderewski Lecture-Recital, presented by the Polish Music Center. This annual event, which honors the 25th anniversary of the death of Polish composer Mieczysław Weinberg, will feature a lecture by Danuta Gwizdalanka and a program of his selected solo piano works and Sonata No. 2 for Cello and Piano performed by pianists Grzegorz Mania and Piotr Różanski and cellist Bartosz Koziak of the Society of Polish Chamber Musicians.
On Oct. 13 at 8:10 p.m., students from the Popular Music program, hailed by Rolling Stone as "the cutting-edge department that's become the site of Los Angeles' most productive new music scenes," present an evening showcase.
The USC Thornton Chamber Singers and the USC Thornton Concert Choir will present "All of Us," a collection of choral music from Syria and France that explores love, friendship and connection on Oct. 22 at 8 p.m.
Jazz Night at USC Thornton returns to the Carson Center on Oct. 25 at 7 p.m., with a performance featuring students from the Jazz Studies and Studio Guitar programs. This night of standards and original works will include performances from the USC Thornton Jazz Honors Combo at 7 p.m. and the Afro-Latin American Jazz Ensemble (ALAJE) at 8 p.m. On Oct. 29th at 7:30 p.m., resident conductor Sharon Lavery will lead the USC Thornton Winds in an evening performance featuring soloist and faculty member James Walker, flute. Selections include Peter Boyer's Silver Fanfare, Allan Gilliland's Pipe Dreams, Danzón No. 2 by Arturo Márquez and two works from Richard Strauss: Seranade, Op. 7 and Feierlicher Einzug for Brass Ensemble.

On Nov. 12 at 7:30 p.m., Jeffrey Kahane, Thornton professor of Keyboard Studies and an acclaimed conductor and pianist, will lead the USC Thornton Chamber Orchestra from the piano in an evening of music in Bovard Auditorium, featuring Maurice Ravel's Piano Concerto in G and Symphony No. 103 by Joseph Haydn.
The USC Thornton Opera will present two one-acts as part of their fall performances on Nov. 19 and Nov. 20 at 8 p.m., including Benjamin Britten's Curlew River, A Parable for Church Performance, and Christoph Gluck's Orfeo ed Euridice.
As part of USC Thornton's Chamber Music Festival, students from the Winds and Percussion department will present an afternoon of chamber music on Nov. 29 at 4:30 p.m. The festival continues on Dec. 1 at 7:30 p.m. when the Strings department presents an evening of solo and ensemble performances. To conclude the celebration of chamber music at USC Thornton, Classical Guitar students will present an evening of selected works on Dec. 2 at 7:30 p.m.
The signature series concludes on Dec. 3 at 8 p.m. with a performance from Baroque Sinfonia, the early music ensemble of USC Thornton led by Adam Gilbert.
USC Thornton Opera Presents a Theatrical Screening
In addition to these events, USC Thornton is pleased to present a virtual event, Claude Debussy's Pelléas et Mélisande, a theatrical screening presented by the USC Thornton Opera program, on Thornton/LIVE on Thurs., Oct. 7 at 7 p.m. Prepared remotely and recorded in-person last spring, this made-for-screen presentation was produced with the use of green screen compositing and visual effects.
---
For more information on events, including the Signature Series and other events for the Fall '21 semester, go to Thornton's events hub, Thornton/LIVE.
Never miss a story
Subscribe to USC Thornton's e-newsletter
Subscribe