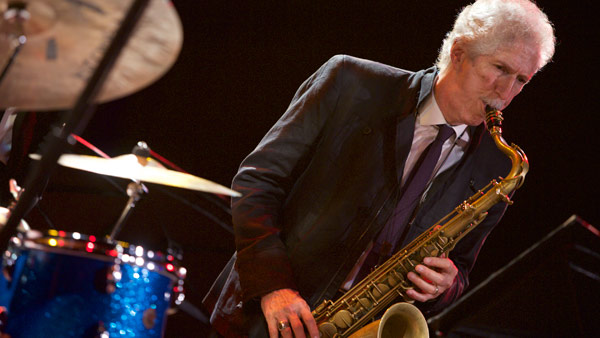 GRAMMY nominees include a slew of USC Thornton faculty, alumni
Current jazz and classical faculty members at the USC Thornton School of Music were rewarded with several GRAMMY nominations Tuesday morning, joining a multitude of USC Thornton alums in being recognized by The Recording Academy for 2017 award consideration.
Peter Erskine, director of Drumset Studies, received a nomination for Best Jazz Instrumental Album for Dr. Um. Bob Mintzer, chair of Jazz Studies, scored a Best Large Jazz Ensemble Album nod for All L.A. Band. John Daversa (DMA '09), was recognized in the same category for Kaleidoscope Eyes: Music of the Beatles.
Daversa received two other nominations, for Best Arrangement, Instrumental or A Cappella, and Best Arrangement, Instruments and Vocals, for "Lucy in the Sky with Diamonds" and "Do You Want to Know a Secret," respectively, from the same album of Beatles music.
Music industry faculty member Paul Young played a trombone solo on "And I Love Her" on Kaleidoscope Eyes: Music of the Beatles, which featured many USC Thornton alum musicians. Young and a handful of other alums also played on Presents Monk'estra, Vol. 1, nominated for Best Large Jazz Ensemble Album. That album received a second GRAMMY nomination for Best Arrangement, Instrumental or A Cappella.
Jazz and Classical
In another jazz category, Billy Childs (BM '79), was also nominated in the Best Arrangement, Instruments and Vocals, for his work with arranger Larry Klein on "Somewhere (Dirty Blvd) (Extended Version)" by performers Lang Lang, Lisa Fischer and Jeffrey Wright.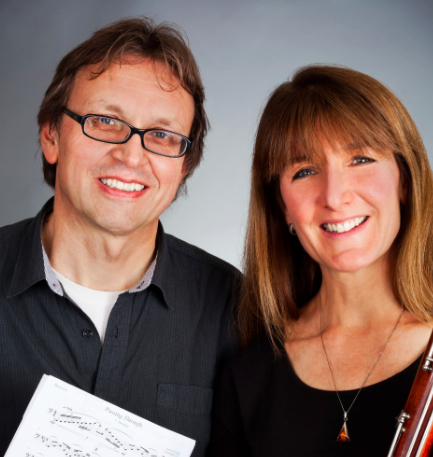 Composer and alumnus Gernot Wolfgang with faculty member and collaborator Judith Farmer, both nominated for the album Wolfgang: Passing Through. (Photo/Ian Evenstar)
In the classical categories, a Best Classical Compendium nomination went to Wolfgang: Passing Through, produced by USC Thornton faculty member
Judith Farmer and Gernot Wolfgang (GCRT '94, film scoring). The album featured USC Thornton faculty member
Andrew Shulman on cello, as well as Jennifer Johnson (MM '08) on oboe, Nic Gerpe (DMA '12) on piano and Robert Thies (BM '93, MM '95), also on piano.
A Best Orchestral Performance nomination went to conductor Michael Tilson Thomas ('67 and MM '76) for Bates – Works for Orchestra. Thomas is the Judge Widney Professor of Music at USC Thornton.
The best opera recording category honored Corigliano: The Ghosts of Versailles, which was conducted by James Conlon, a frequent conductor of the USC Thornton Symphony, with the LA Opera chorus and orchestra, which includes a host of USC Thornton alumni and faculty members.
And a Best Classical Compendium award nod went to Zappa: 200 Motels – The Suites, conducted by Esa-Pekka Salonen, with Frank Filipetti and Gail Zappa producing. The recording was made during a 2013 performance at Walt Disney Concert Hall by rock musicians, the Los Angeles Philharmonic and LA Master Chorale, which feature many USC faculty members and alumni.
Wide Range of Genres
Beyond the jazz and classical categories, USC Thornton alums received nominations in a wide range of other musical genres.
A Best New Age Alum bid went to Peter Kater and non-degreed alumna cellist Tina Guo for Inner Passion.
A Best Country Duo/Group Performance nomination went to Pentatonix, for their version of Dolly Parton's "Jolene." The a cappella super-group includes Scott Hoying, a former Popular Music program student, while Music Industry alum Ben Bram ('10) creates arrangements for Pentatonix, and has won previous GRAMMY Awards with the group.
Trumpeter Herb Alpert, who played with the Trojan Marching Band during his time at USC, was a nominee for Best Contemporary Instrumental Album for Human Nature.
And composer Thomas Newman, a member of the USC Thornton Board of Councilors, was recognized for Best Score Soundtrack for Visual Media and Best Instrumental Composition for his Bridge of Spies soundtrack.
"It is thrilling to see this year's nominations include faculty members and alumni from across the school," said Robert Cutietta, Dean of USC Thornton. "So many programs are represented, from the Strings, Vocal Arts and Winds & Percussion programs to Jazz Studies, Music Industry, Popular Music and more. Congratulations to all!"
The 59th annual GRAMMY Awards will be broadcast live on CBS on Sunday, Feb. 12, with host James Corden.
Never miss a story
Subscribe to USC Thornton's e-newsletter
Subscribe