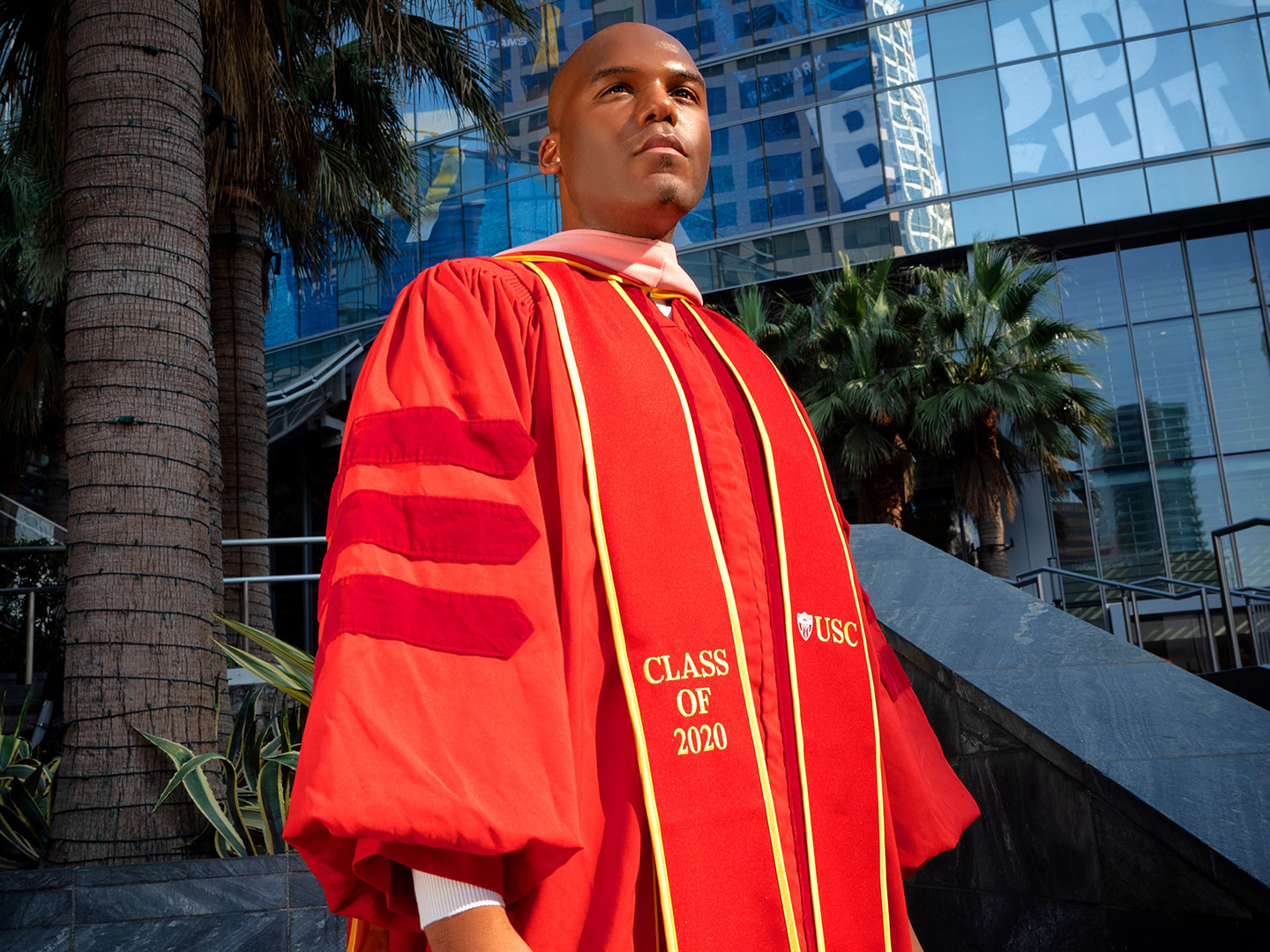 From "Das Rheingold" to RapCaviar
LaMarcus Miller (DMA '20) mixes it up as a singer, music supervisor and newly minted Berklee professor with a love of classical and hip-hop.
---
LaMarcus Miller (DMA '20) was already an accomplished and award-winning opera singer when he decided to pursue a Doctor of Musical Arts at the USC Thornton School of Music.
The bass-baritone, who has performed at celebrated venues like Carnegie Hall and Jazz at Lincoln Center alongside Wynton Marsalis, is a two-time region winner of the Metropolitan Opera National Council Auditions and first prize winner of the Nico Castel International Master Singer Competition.
He has felt the thrill of interpreting a new role that had a powerful impact beyond its performances when he sang the lead in Tobin Stokes and Heather Raffo's Fallujah for New York City Opera, Long Beach Opera and the Kennedy Center. Based on the true story of U.S. Marine Corps Sergeant Christian Ellis' experience in the Iraq War, the opera started a national conversation on post-traumatic stress disorder and was featured in an Emmy-winning PBS documentary on the making of the LBO production.
But still, he felt something was missing.
While building his opera career in New York City, Miller had worked at agencies like the Rockefeller Foundation, Weber Shandwick and IMG Sports. That cumulative experience helped him realize that being a musician is a lot like being an entrepreneur.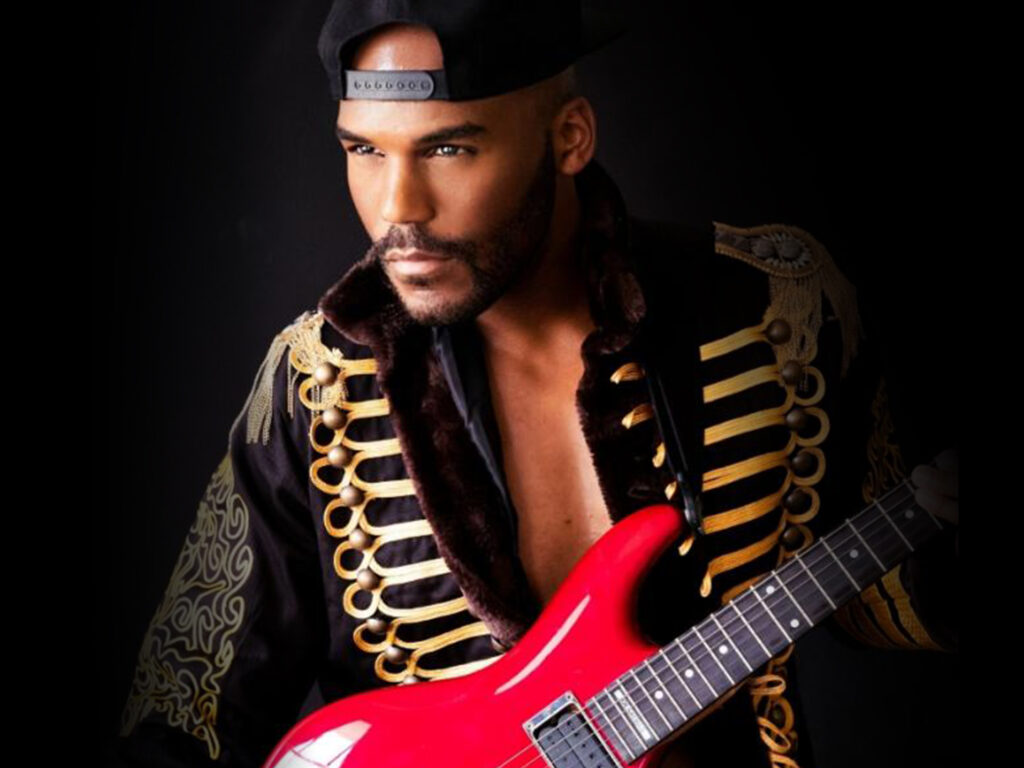 "And that was really the missing puzzle piece," he said. "Musicians need to become creative strategists to build their careers. You can make all the great music you want, but if you don't know how to package it, sell it and be a good steward in evangelizing your music to a community, it goes nowhere."
With that epiphany, Miller turned to USC Thornton for a doctoral degree that allowed him to focus on voice, music business and arts leadership. While he was there, he discovered a field he never knew existed — music supervision. And when he graduated in 2020, he set out on a new path.
Music supervisors oversee the entire process of synchronizing music with visual media such as film, TV, advertising and video games. Miller was also hired as head of operations for the Guild of Music Supervisors — which promotes the craft, hosts an educational conference, provides resources to those in the field and seeks to support the next cohort of supervisors. He also started his own music supervision agency.
While continuing to perform in operas, he achieved a career trifecta this summer by earning a position as Professor of Contemporary Voice at Berklee College of Music.
Now, as a singer, music supervisor and educator, his multifaceted career is increasingly becoming the norm for Thornton alumni.
'A Spiritual Awakening'
As a DMA student in Vocal Arts, Miller immersed himself in directed research on the music business and the journey of commercial music, starting with the disruptive technologies of 1999 and 2000, then looking at the shift to streaming and the Music Modernization Act. When COVID-19 hit, Miller recognized a parallel shift for classical musicians.
It was a time, spent in the isolation of the pandemic, for deep reflection, as Miller asked himself, "What does the world need to hear from you, specifically, LaMarcus?" The solution, what he calls "a spiritual awakening," lay in bringing his vast knowledge of the classical repertoire to popular culture.
The idea took root when he was asked to sing "The White Raven" from Final Fantasy XIV at the Dolby Theatre, the home of the Oscars in Hollywood: "It was there that I saw a really interesting intersection between classical music and the contemporary music world."
Then the Guild of Music Supervisors had their conference on campus one year, introducing him to a promising field.
"That solidified my interest," he said. "It was a beautiful intersection between creative music strategy and business development."
Miller expressed a "huge thank you" to Professor Ken Foster, director of the Arts Leadership program, which offers electives for Thornton's doctoral students.
"Without him allowing me to do directed research on the music business under the umbrella of arts leadership, I would not have had a lot of the ground knowledge I needed to step in and be able to learn quickly in the music synchronization business."
Breaking Boundaries
Miller started in the industry with music supervision agency Hit The Ground Running (HTGR) where he worked with the head supervisor, Justin Feldman, on a handful of shows that included the pilot for Gotham Knights and Rap Caviar Presents.
"He was also a Trojan and gave me my first internship and the opportunity to learn," Miller said.
The jobs flowed from there, including working with supervisor Burt Blackarach on Season 1 and 2 of The Wonder Years.
While it takes creativity and artistry to sync music with visuals, the role requires a whole host of other skills, including business and legal. Among a music supervisor's many responsibilities are handling music licensing and budget negotiations and collaborating with all who intersect this part of the business including record labels, publishers, production music libraries, network execs and the entire post-production team.
Communication skills are critical, and Miller credited USC Thornton faculty member Beatriz Ilari, Chair of the Music Teaching and Learning program, and former faculty member Susan Helfter, with helping him build solid ones.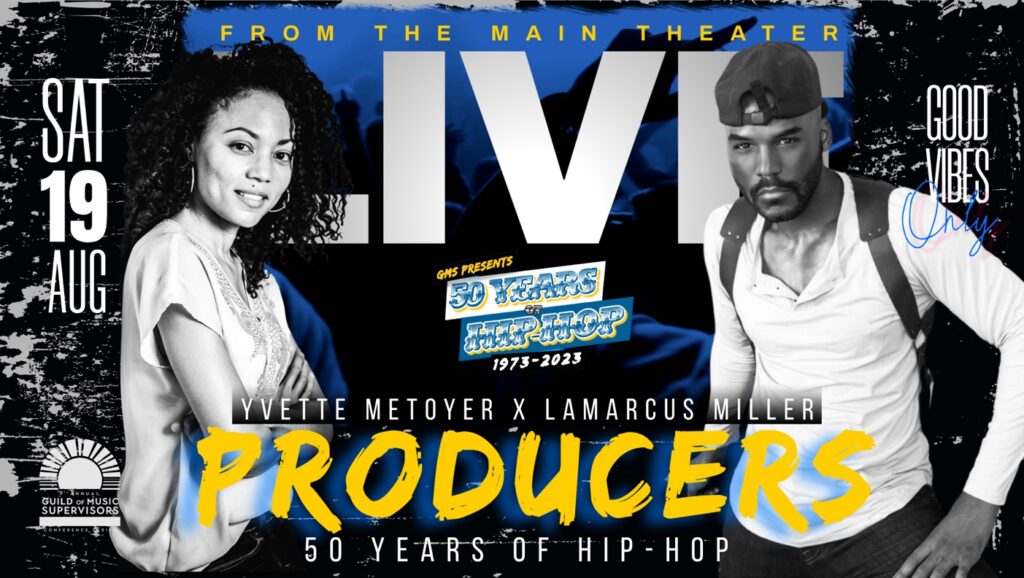 "The Music Teaching and Learning program made me a better thinker and a better writer," he said.
Meanwhile, Miller just finished one of his favorite projects: RapCaviar Presents on Hulu.
"Each episode looks at what hip-hop is becoming," he said. "It focuses on specific artists who have overcome tribulations in their life, kind of like superheroes. This is really where I got to use classical music in a really cool way. If you watch it, you'll see that each episode has a superhero-esque feel, using a lot of stringed instruments or orchestral sounds."
Miller is all about breaking boundaries.
"The reason I love music supervision is that it does not discriminate against genre. You could have a kazoo quintet or a song by Kanye. It's all about what's relevant in the storytelling, what serves a scene," he said. "And that's why I really love it. I get to tap into my knowledge of music history and music development while looking for new artists — the right project could change someone's life."
While Miller said he specializes in 19th-century opera and symphonic works, as well as hip-hop, his studies over more than 10 years have been extensive, "from Gregorian chant through polyphonic choral music of the Renaissance, through the industrialization of instruments, through the first opera in the Baroque era, all the way up to Tyler, the Creator."
This summer, Miller co-produced, with fellow music supervisor Yvette Metoyer, a special event at the ninth annual State of Music in Media conference hosted by the Guild of Music Supervisors: "50 Years of Hip-Hop." The Aug. 19 event at the Los Angeles Film School brought such heavy hitters as keynote speaker Cheryl "Salt" James, Ananda Lewis, Medusa and Chuck D.; and panels covered the origins, golden age and global impact of hip-hop.
"We wanted to pay homage to this art form that has often been demonized and now it is the modus operandi for all culture, influencing everything," he said.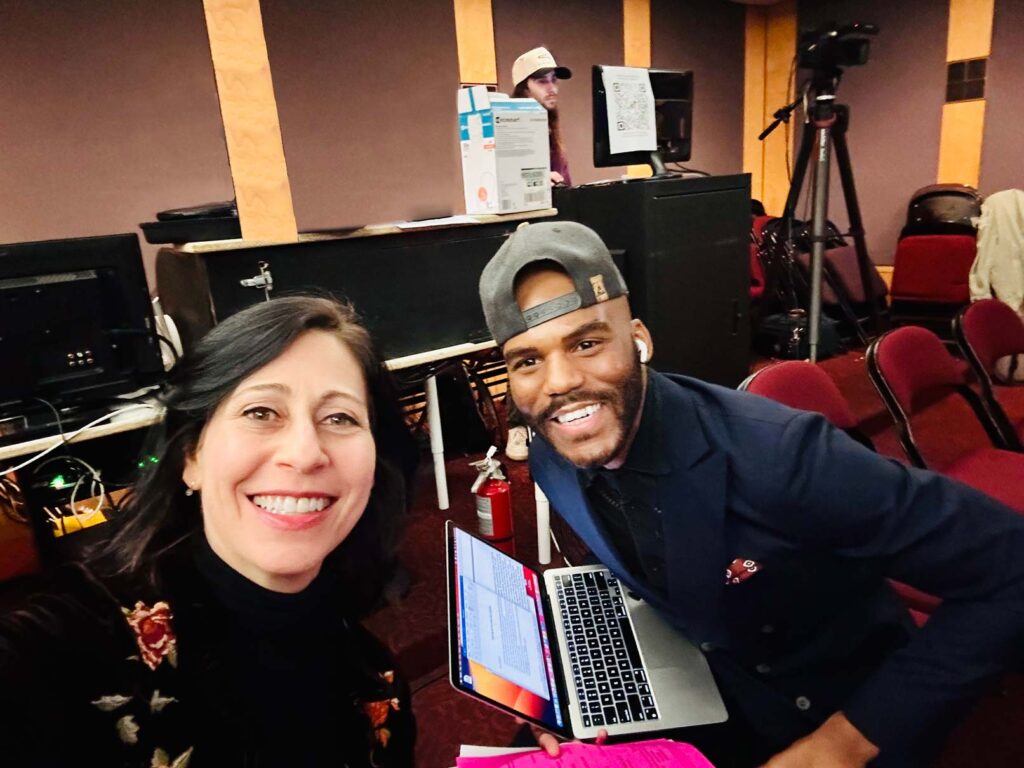 Dr. L: Singer-Supervisor-Professor
Miller earned a BM at Dallas Baptist University and an MM at the Manhattan School of Music, both in vocal performance. His goal after his DMA was to become a multihyphenate artist at the intersection of classical and contemporary music — and with multiple platforms for thought leadership.
"My tagline is: Dr. L: the singing music supervisor," said Miller who is currently working on a 96-hour opera with Atlanta Opera and Morehouse College.
Now, he can add "professor" as he begins teaching contemporary voice at Berklee. He will transition to consulting for the Guild.
"This is sort of an onramp to becoming a real influence," said Miller, who previously taught and directed the opera program at The Master's University in Santa Clarita. "It positions me to educate the next cohort of musicians about what it means to be one. It's not just playing your guitar or singing. It's being a strategist. It's understanding what is possible musically. It's understanding history, whether that's jazz or pop or classical, and then aggregating all those pieces to create something that is uniquely you."
The artist who sang in Das Rheingold at Santa Barbara Opera while licensing music on Dave wants his students to understand the possibilities are limitless.
"I want to let students know that what does or does not happen in school does not determine who you will become," Miller said. "My mantra for life is a quote from Jim Rohn: 'Success rarely outpaces one's own personal development. Because success is something you attract by the person you become.'"
"I'm living proof that anything is possible."
---
Spotlight photo by Joyce Charat.
Never miss a story
Subscribe to USC Thornton's e-newsletter
Subscribe