Making the City a Classroom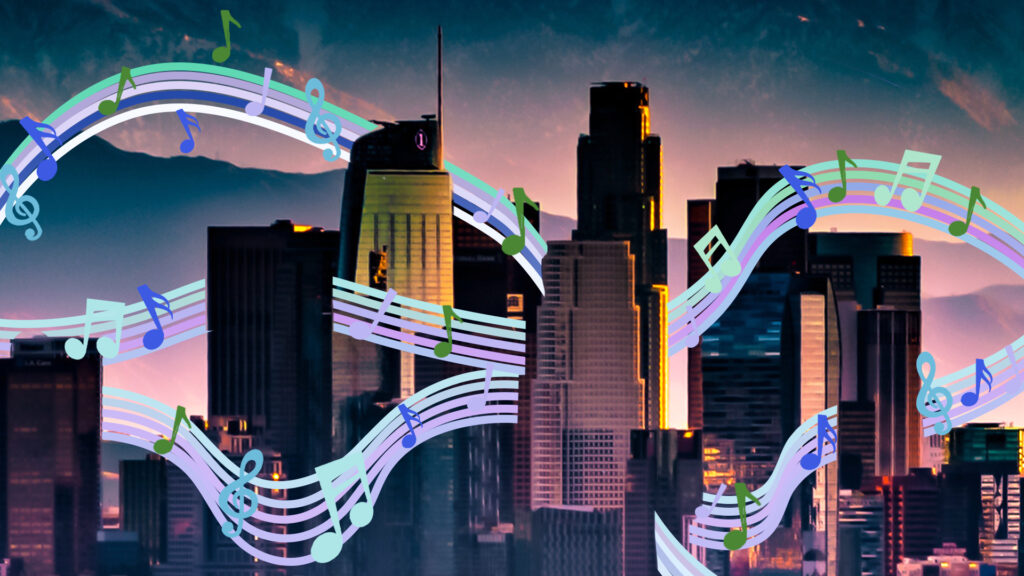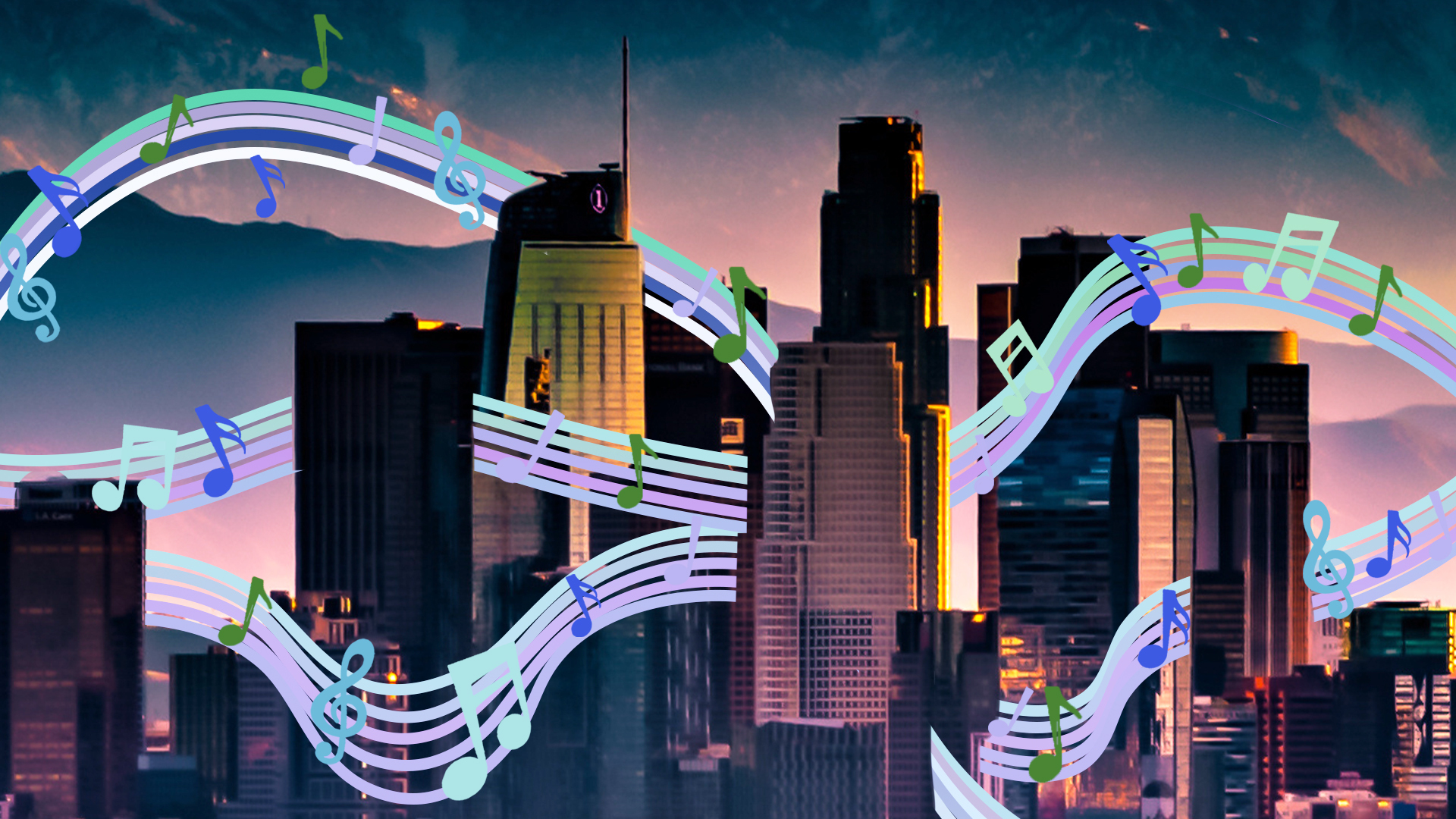 Music Industry program students gained hands-on experience and networking opportunities at the Black Music Action Coalition Awards.
---
On the evening of Sept. 22 at the Beverly Hilton Hotel, musicians, entrepreneurs, activists and executives gathered for the Black Music Action Coalition (BMAC)'s Music in Action Awards Gala. At one table was Tyler the Creator and Kevin Liles. Across the room, a few members of the Recording Academy mingled.
Little did they know that the staff supporting the event were graduate students in USC Thornton's Music Industry program. To them, the gala was more than an important night honoring nominees and raising awareness of the social impact made in the entertainment industry, it was also an unforgettable learning opportunity — an experience a class lecture could not replicate.
Mentored by USC Thornton faculty members who are also active professionals, students in the Music Industry program are immersed in a comprehensive study in the classroom, and in Los Angeles. Associate professor of practice Kevin Lyman, creator of the Vans Warped Tour and a renowned professional in the music industry, makes the city a classroom. In the first month of the semester, he led students to volunteer at the Music in Action Awards Gala.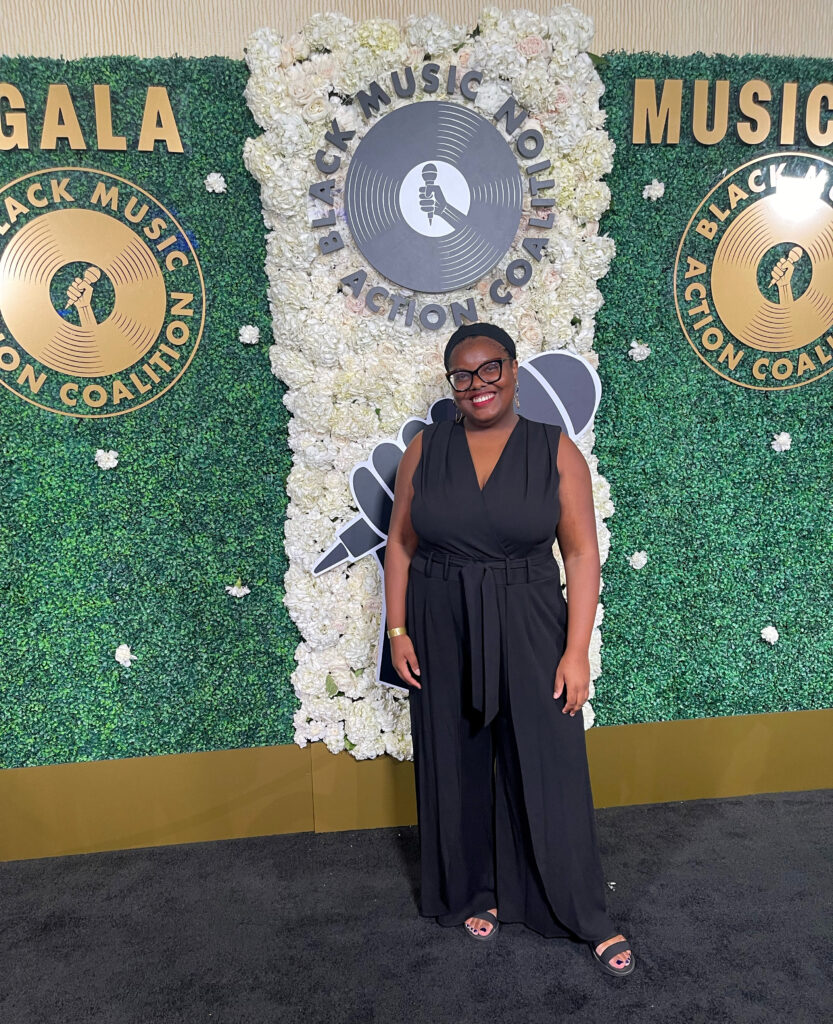 A Night in the Field
Music industry graduate student Dalanie Harris appreciated volunteering at the gala because it allowed her to celebrate Black professionals in the music industry while also bonding with her cohort in the Music Industry program.
"I've been following BMAC's work for a while and I was so excited to have the opportunity to work with them," Harris said. "Their cause is one that I deeply value and would like to be involved in throughout my career in the music industry."
For graduate student Zachariah Moul, the gala further developed professional connections. After previously meeting the general manager and staff of The Novo during a tour of L.A. LIVE — part of The Management of Live Performances course led by Thornton Music Industry program chair Mike Garcia — Moul said that seeing industry professionals in person at the gala encouraged his career goals.
The gala was only the beginning. Lyman additionally extended an opportunity for Moul to contribute to a SPIN magazine Impact Program luncheon, where Lyman was awarded a board position. There, Moul was able to talk with more professionals he has seen behind top media publications.
"It was really special to just connect further and build those relationships with industry professionals," Moul said. "And that's all as a result of my first semester here at USC Thornton through Kevin Lyman [and] what an incredible professor he is."
Invaluable Mentorship
The experience working the gala helped solidify both student's goals to enter the entertainment industry.
Harris is currently taking the course, Music Marketing, Branding and Campaigns, with Lyman. She hopes to learn how to combine music and non-music related brands into a successful campaign, something Lyman has extensive experience in. So far, she said that Lyman has offered her class insight into how brand deals develop as well as several walkthroughs of concert and festival sponsorship decks.
"Kevin has been behind some of the most successful branded products and events in the music industry within the last 30 years," she said. "The music industry is constantly evolving, and with modern technological advancements, these changes are occurring more and more rapidly. Having a professor who is still active in the industry is essential to learning the most up-to-date information."
In addition, Harris said that Lyman focuses on philanthropy, and he has connected her class to several events dedicated to good causes. In 2020, as part of USC Thornton's Music Media Solutions course, Lyman had students take the lead in organizing the virtual 320 Festival, a collaborative benefit show supporting mental health awareness.
"I've been having a great time soaking up all the industry knowledge," Harris said. "I've enjoyed the variety of hands-on assignments that have allowed me to work closely with my peers and get personalized feedback from Kevin and my cohort."
Moul said that Lyman often discusses professional insight behind musical events and productions by using recent news examples in the course.
"For instance, understanding Shawn Mendes or other touring musicians who canceled their tours as a result of mental health, and explaining to us what that means for everyone on the production side, the arena side — [Kevin] really makes it realistic for us," Moul said.
The hands-on career experience has inspired them to shape their careers ahead. Los Angeles is their classroom, where there are learning opportunities around each corner.
"I'd say that as far as career goals go, faculty members like Kevin Lyman, Mike Garcia, and Andrae Alexander make it possible for me to feel like it's really attainable that I can become a music industry professional," Moul said.
---
Danielle Jones is an undergraduate student in the USC Dornsife College of Letters, Arts and Sciences.
Never miss a story
Subscribe to USC Thornton's e-newsletter
Subscribe