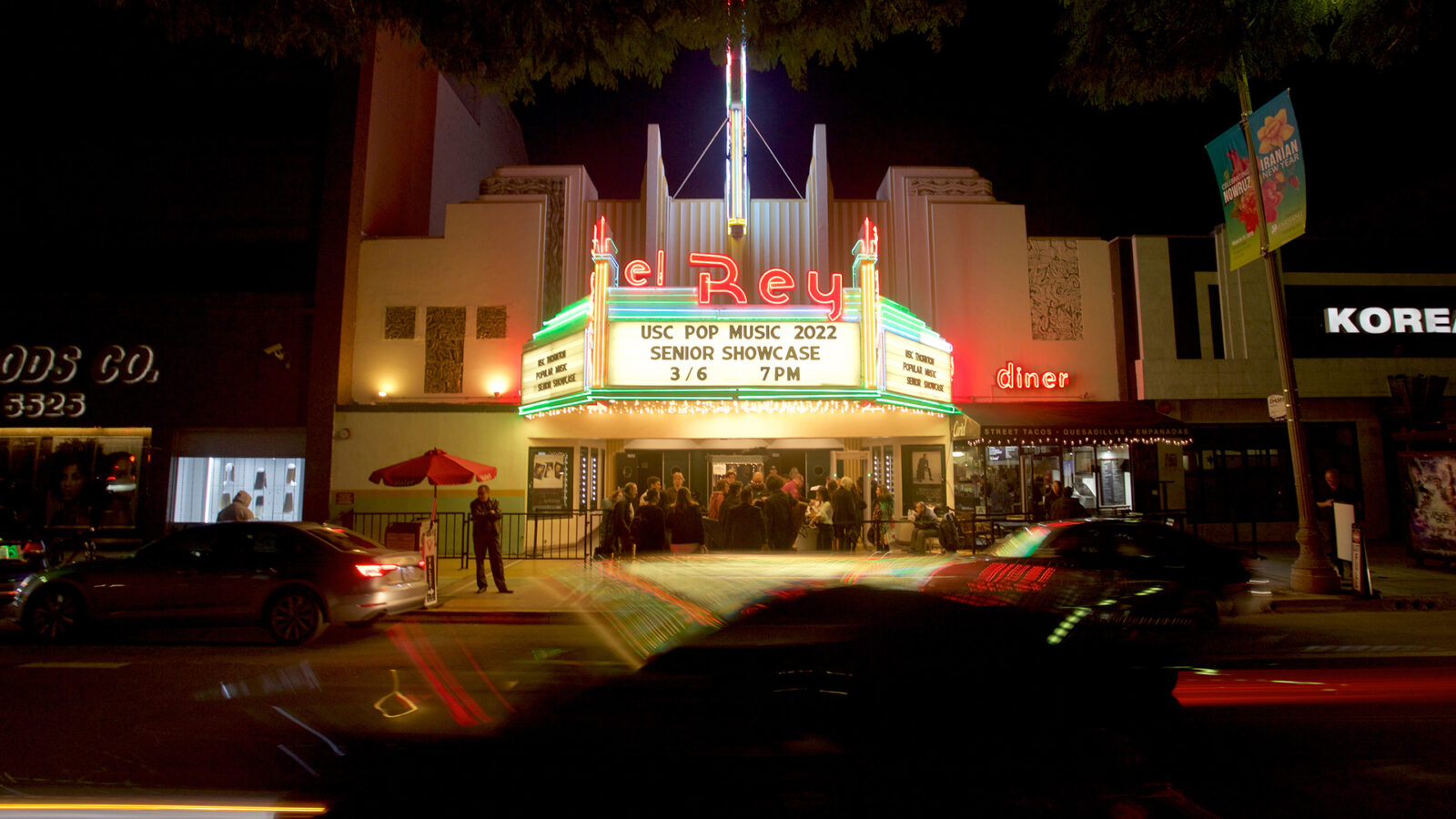 Sharing the Stage with Family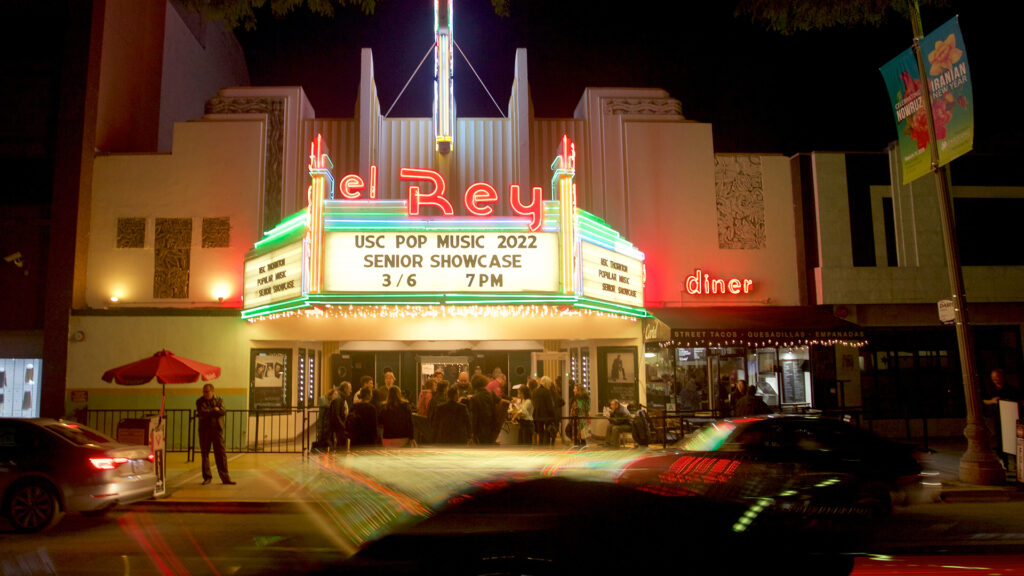 USC Thornton boasts a month of live events featuring a series of popular music program showcases, including a senior showcase at LA's legendary El Rey Theatre.
This semester's calendar of live performances marks a shift from the streaming-based approach adopted in the fall 2021 semester while venues remained closed. In order to make live, limited capacity audiences possible, Thornton has launched a new set of box office and event management services that provide audience reservations and compliance protocols with all current COVID-19-affiliated regulations. All in-person events require an RSVP and adherence to our attendance guidelines, which can be found here.
---
USC Thornton senior Sophia Dion thinks of her classmates in the Popular Music program as her own family, so getting to share the stage with them feels like a homecoming celebration.
"Our class has become like a family over the past four years. I feel like we can all come together about music, but also about life. Our relationships as friends have impacted my growth not only as a musician, but as a person," says Dion, who will perform with her class as part of the Pop Music Program's senior showcase March 6 at 7 p.m. at the El Rey.
USC Thornton Popular Music program chair Patrice Rushen says this performance marks the last time Dion and her classmates will perform together to deliver high-energy sets of mostly original material.
"All of it is based on the popular music canon that they've studied, and they will leverage all of the skills that they have learned during their time in the popular music program," she says.
The senior showcase is just one of a handful of performances the popular music program hosts this March. First-year students take the stage at Tommy's Place March 2 at 8 p.m., and second-year students perform at the Carson Center March 4 at 8 p.m.
"March's showcases will feature our pop undergrads and their delivery of repertoire that they have been studying that is part of the popular music canon," Rushen says. "Our first-year students will dive into post-Motown and begin entering into the next era: the British invasion. And then, our second-year students will explore music from the 1970s forward."
In addition to a robust series of pop performances, USC Thornton boasts a full schedule of live events this month, including the continuation of the jazz nights series and a host of classical music concerts.

On March 4 at 8 p.m., Baroque Sinfonia, Thornton's early music ensemble led by Adam Gilbert, presents Masterpieces of the French Baroque: Airs de cours, dances and virtuosic instrumental music by French composers at Newman Recital Hall. The program will include pieces by Marin Marais, Françoise Couperin, Jean-Philippe Rameau and Georg Philipp Telemann.
A couple days later, on March 6 at 3 p.m. and 7 p.m., the USC Thornton Composition program hosts its two-part showcase at Newman Recital Hall. Both the afternoon and evening concerts will showcase chamber works written by USC Thornton student-composers.
Under the direction of guest conductor Leslie Dunner, the USC Thornton Symphony performs an ocean-themed night of music, including Claude Debussy's "La Mer" and Benjamin Britten's "Four Sea Interludes," in Bovard Auditorium on March 11 at 7:30 p.m.
During the last two weeks of March, the jazz studies department will continue its series of Jazz Nights at the Zaro Family's Songwriter Theater (March 25 at 5 p.m.) and the Carson Center (March 28 at 7 p.m.).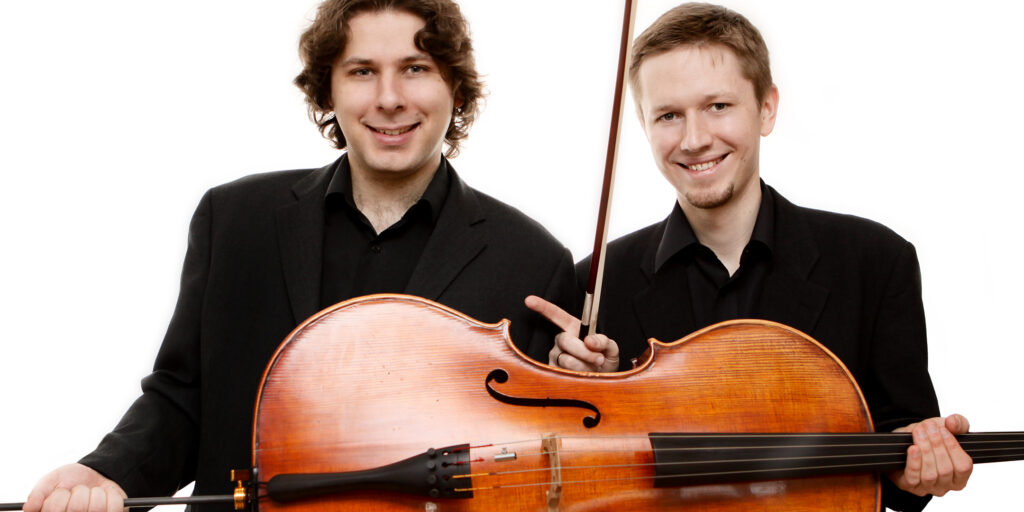 On March 26 at 4 p.m., the Cracow Duo returns to USC for a special concert presented by the Polish Music Center at Newman Recital Hall. It features premieres by Marcel Chyrzyński, Tomasz Opałka and Maciej Zieliński – three young Polish composers whose new works were inspired by research visits to California.
This year's Electro-Acoustic Composition showcase, held on March 27 at 7:30 p.m. at Schoenfeld Symphonic Hall and led by Thornton visiting professor Christopher Trapani, highlights compositions for digital media by USC student-composers.
---
Read more about our programs and student collaborations at USC Thornton
Take a look back at the moments that defined the fall 2021 semester at USC Thornton.
Highlighting stories of those who found new ways to collaborate, new opportunities to pursue, and new friendships and professional relationships from both across the school and the city of Los Angeles.
Never miss a story
Subscribe to USC Thornton's e-newsletter
Subscribe