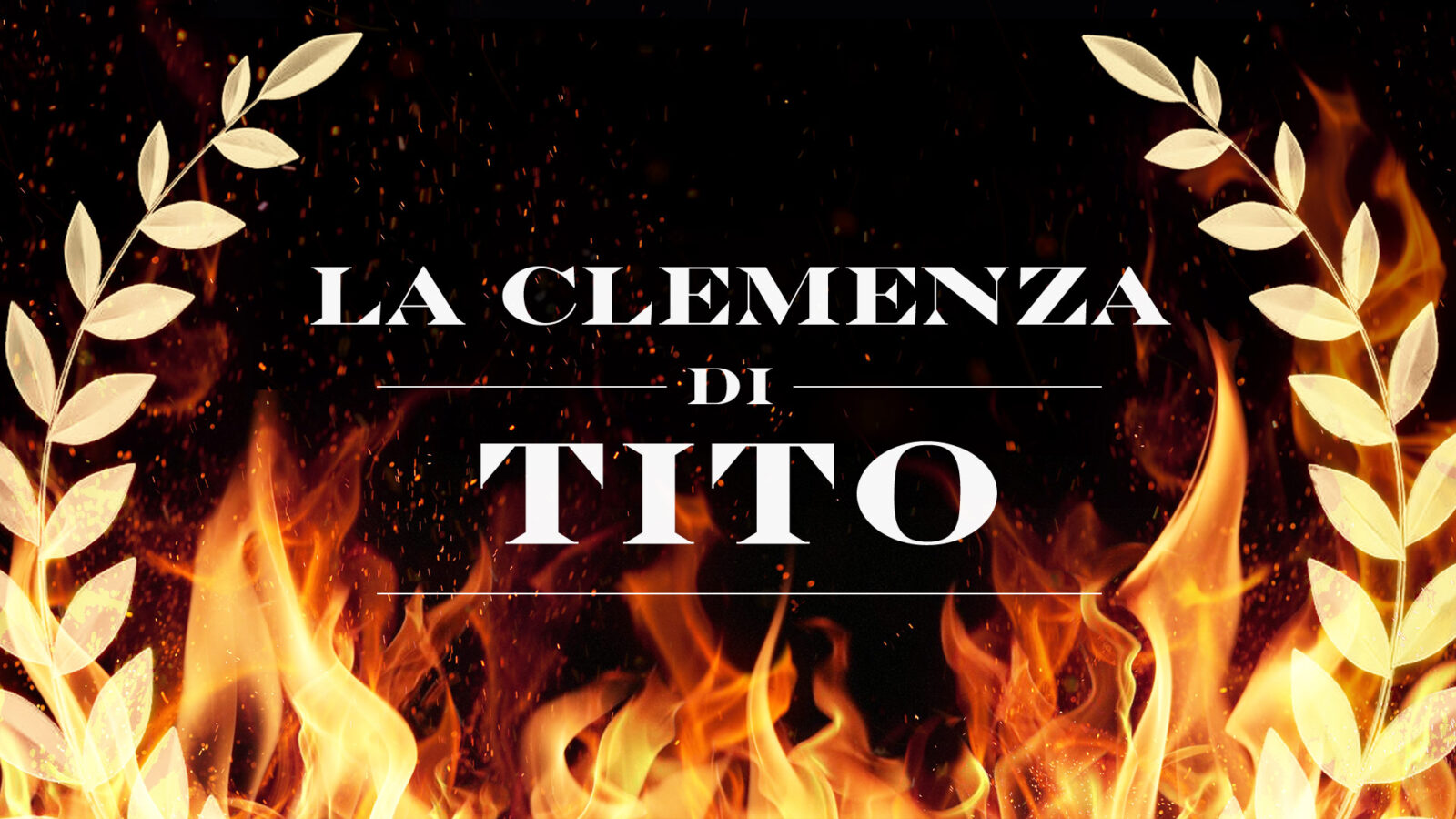 USC Thornton Opera Season Preview


La clemenza di Tito
by W.A. Mozart
November 19-22

Frau Schindler
by Thomas Morse
Concert Reading
February 5, 2016

Ariadne auf Naxos
by Richard Strauss
April 20-24, 2016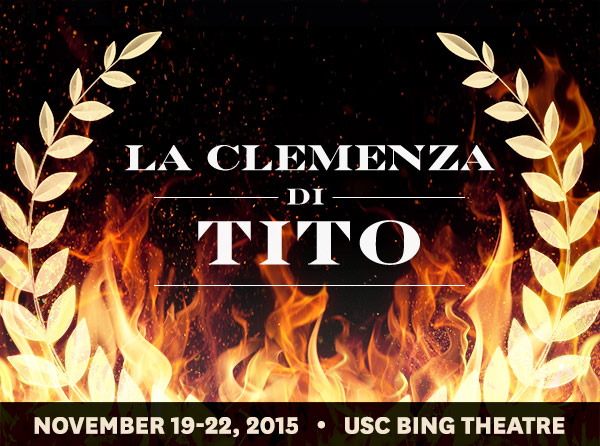 Most people think of opera as a refuge for strong female artists, but this wasn't always the case. For over a hundred years, it was left to male singers to bring female characters to life on the stage. Times have changed, however — and this year, women will take the spotlight in all three of the USC Thornton Opera program's 2015-16 productions.
The opera program's highly-anticipated season begins on Nov. 19 at USC's Bing Theatre with W.A. Mozart's taught political thriller, La clemenza di Tito. Powerhouse soprano and master's student, Yelena Dyachek, will perform the principal role of Vitellia, the vengeful, wily ingénue of Emperor Titus, alternating in the cast with Graycen Gardner.
Dyachek, a Ukrainian native, recently won the Metropolitan Opera National Council Audition's Western Region competition. Widely regarded as the most prestigious singing competition in the country, Dyachek's triumph has earned her a spot at the council's semi-finals, which will take place in New York City this March. The Met's hallowed competition is often considered to be a launching pad to opera stardom.
Leading Roles
Ken Cazan, chair of Vocal Arts and Opera and the program's resident stage director, attributes the social politics of Clemenza to the unwavering spirit of its female characters. "Vitellia is a tricky leading role," said Cazan. "We've had a lot of very intense rehearsals making her into a really three-dimensional, vulnerable character."
In Clemenza, Dyachek plays opposite tenor Hui Jin, a Chinese-born USC International Artist Fellow and doctoral candidate, who is also on the cusp of a promising international career. Having previously performed as the eponymous Roman Emperor Titus, in Germany, Jin alternates in the role with tenor Marco Antonio Lozano.
Cazan notes that the opera is also known for two of the "greatest 'pants roles' in all of Mozart," in which male characters are performed by female singers in male drag. The phenomenon harkens back to the days when these roles would have been performed by castrated male singers who were celebrated for the beauty of their high voices. While this practice was, thankfully, outlawed many years ago, "pants roles" have become showcases for the vocal and acting talents of female performers. Three mezzo-sopranos will perform in Clemenza's supporting "pants" roles — Katie Beck as Sesto and Lesley Baird / Antona Yost alternating as Annio.
"There's an interesting element of gender identity involved," said Damien Elwood, manager of the opera program. While he acknowledges that Clemenza's political themes bear contemporary relevance in light of upcoming elections, he notes that, "It's also about the extent that women in power will go to get their agendas pursued."
Looking to the Spring
Feminine resilience comes into heightened focus again this Spring. In February, the USC Thornton Opera will present a concert reading of Frau Schindler, a new opera by Thomas Morse with a libretto written by Cazan. Expanding on the harrowing true story made familiar by the film "Schindler's List," in which a German couple provided shelter to thousands of Polish-Jewish refugees during the Holocaust, the opera explores the poignant moral questions confronted by Oskar Schindler's wife, Emilie.
"In all of these operas are women who experience dramatic shifts of conscience," said Cazan. "And in Frau Schindler, in particular, there are moments of great humanism and consciousness raising."
The program's dramatic ambitions will be put to the test with April's production of Ariadne auf Naxos, a slapstick comic masterpiece by Richard Strauss. Here again, a strong female "prima donna," Ariadne, takes center stage in a role that requires both grandiose vocal chops and an air of spitfire nonchalance. Soprano and Graduate Certificate student Alyssa Wills (MM '15, vocal arts) will undertake the meaty leading character, joined by a familiar face — Yelena Dyachek — in the "pants role" of the Composer.
Because of the depth and complexity of Strauss's music, putting on a production of Ariadne requires an immense amount of technical mastery and vocal strength. "We couldn't do this show every year," Elwood said. "It requires such big voices."
Elwood believes that, in addition to the strength of the performers, this season of demanding productions could not transpire without Cazan's conceptual framework and directorial skill. "Ken Cazan likes operas with strong women roles," said Elwood, "He really believes in it."
"What can I say," remarked Cazan, "Opera is truly a female-dominated sport."
---
Click here for tickets and information about the USC Thornton Opera program's production of La clemenza di Tito, November 19-22.

Never miss a story
Subscribe to USC Thornton's e-newsletter
Subscribe