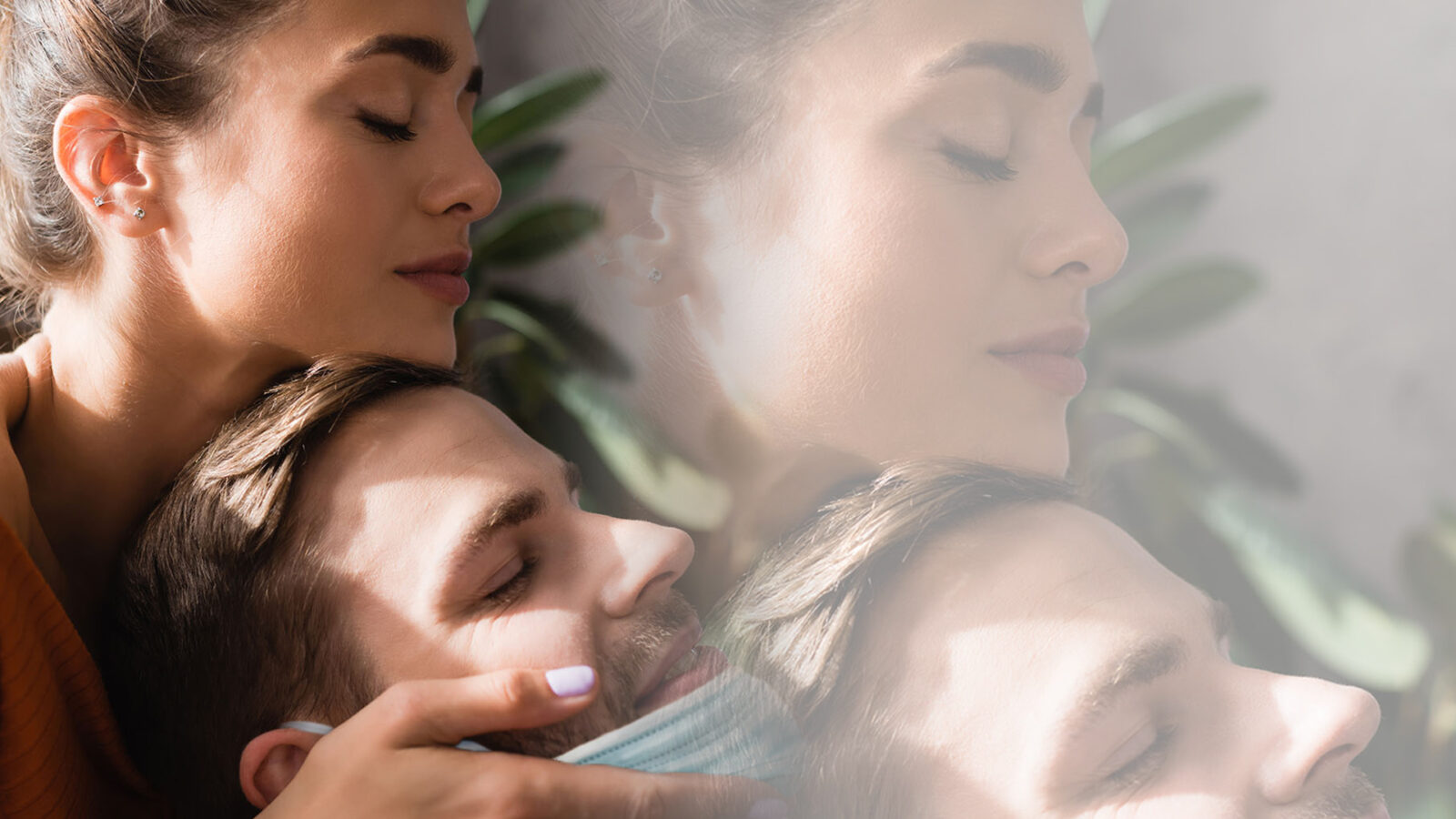 A Testament to Tenacity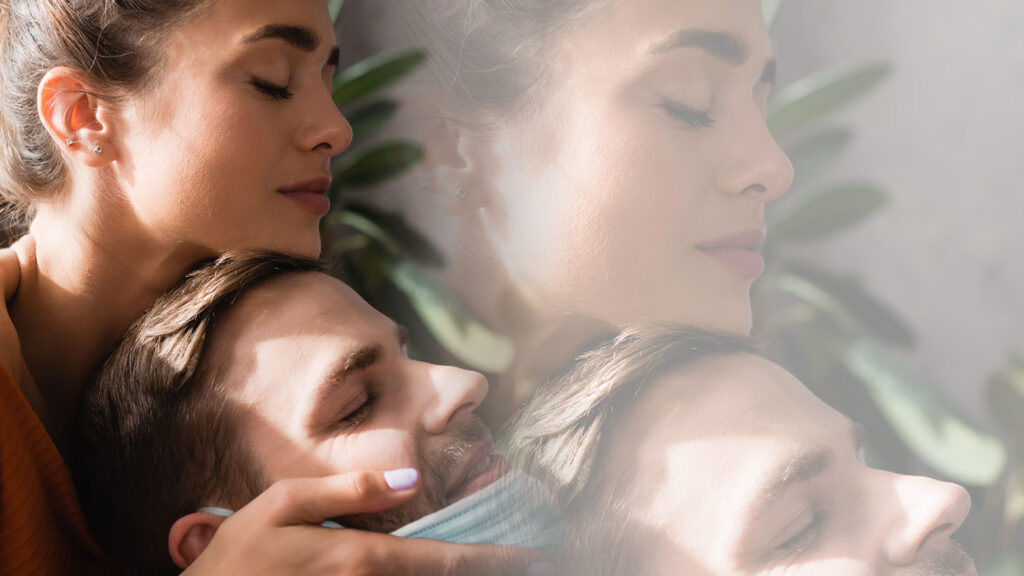 USC Thornton Vocal Arts and Opera department creates theatrical screening of Debussy's opera, Pelléas et Mélisande.
---
In the opening sequence of the USC Thornton Opera's Pelléas et Mélisande, the camera leads audiences behind the curtain to discover the blood, sweat, tears and hand sanitizer that went into creating this theatrical screening of Claude Debussy's single opera.
The virtual performance begins with a sweeping view of the USC Thornton rehearsal room that has temporarily shapeshifted into a film set. Viewers see a table piled high with notebooks and computers, a green screen against which the production was shot, a couple cameras set up at the ready, a piano covered in plastic sheeting and a host of blue face masks and hand sanitizer. When the shot zooms in on a camera viewfinder, audiences are instantly transported into the world of Pelléas et Mélisande – complete with castles and lush greenery – but the exposed edges of the green screen remind viewers of where the magic is actually taking place.
"This production is a unique time capsule," says USC Opera Program Manager Damien Elwood. "It captures what it was like to be making opera theater over the last year."
Pelléas et Mélisande premieres Thursday, Oct. 7 at 7 p.m. and can be viewed on Thornton/LIVE, the USC Thornton School of Music's virtual stage.
The production provided opportunities for Thornton faculty members and students alike to learn new skills in order to create this work in accordance with COVID-19 health and safety protocol this spring. Ken Cazan, resident stage director of the Thornton Opera, became a videographer and the director on set, while master's student Lorenzo Zapata and recent Vocal Arts graduate Katie Kibota (MM '21) learned the intricacies of audio recording and lip-synced performance. USC Thornton Opera Music Director Brent McMunn became a "one-person orchestra" who also coached performers from inside of an isolation room, Cazan says.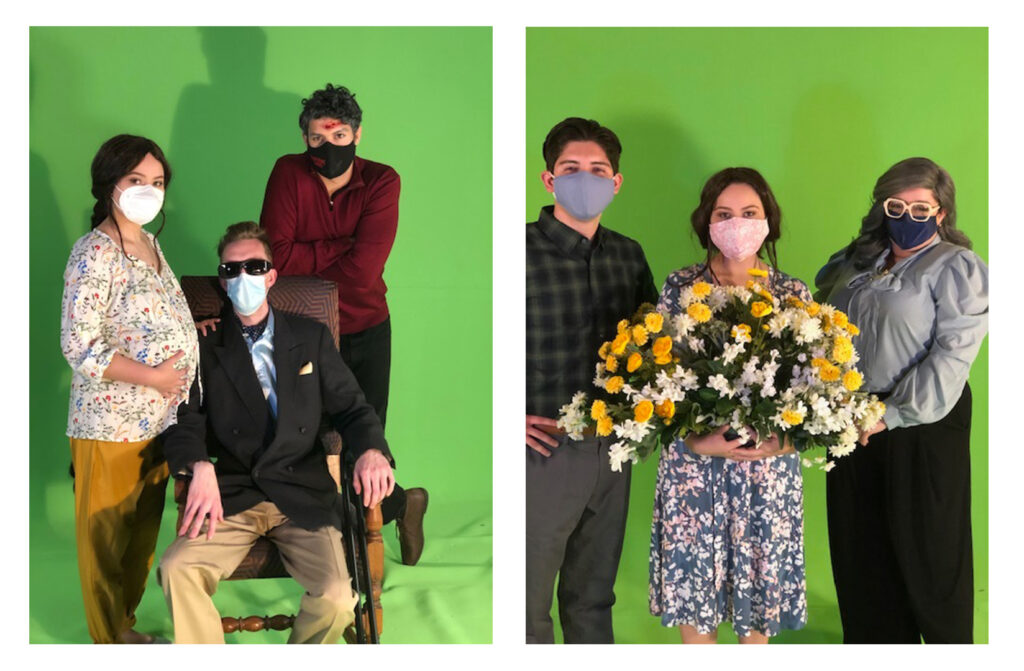 "The last year was a year of learning quickly for all of us," Elwood says. "To record our audio, we used a suite of three iso[lation] booths, one that contained our conductor and pianist Brent McMunn and two rooms for our singers. All were connected with live video feed and live sound. We used audio equipment usually used for live rock bands onstage. It turned out to be ideal for what we were doing."
Pelléas et Mélisande follows one woman's relationships with a pair of brothers – one she marries and the other she loves. Cazan says though the opera is impressionistic and fantastical, today's audiences will find some of its themes surprisingly topical.
"In this piece, everyone is always distancing themselves from everyone else, except, tragically, when things get brutally violent and ugly. The piece has this spareness of verbal communication. It's about what's not being said, what's being said in a look, the subtext. It's what the audience makes of it in many cases," Cazan says. "It's very reflective of today because of people's distance from each other: the mental distance we all have due to cell phones and the physical distance due to the pandemic."
Zapata plays Prince Golaud, husband to Mélisande and thwarted lover by the opera's close. He says the work's universal themes like "missed connections, longing, separation and extreme desire for a person you can't have" will resonate with viewers who spent most of 2020 and 2021 disconnected from their communities due to the COVID-19 pandemic. Zapata says viewers may also identify with one fruitful result of the last several months of isolation.
"My character's previous wife has died, and he's been away from his son for some time. Being away from people and finding your relationships have morphed in ways you didn't expect is certainly relatable to what we're experiencing now," Zapata says. "Mélisande's truth was to fall in love with Pelléas. Many people who experienced isolation last year are coming to terms with who they really are, what they really want and have less distractions from embracing who they are supposed to be."
Cazan calls this production of Pelléas et Mélisande a "tremendously rewarding experience," filmed during a grueling two and a half weeks this spring. He says the ability to coach and collaborate with student performers like Zapata and Kibota proved the opportunity of a lifetime for all involved.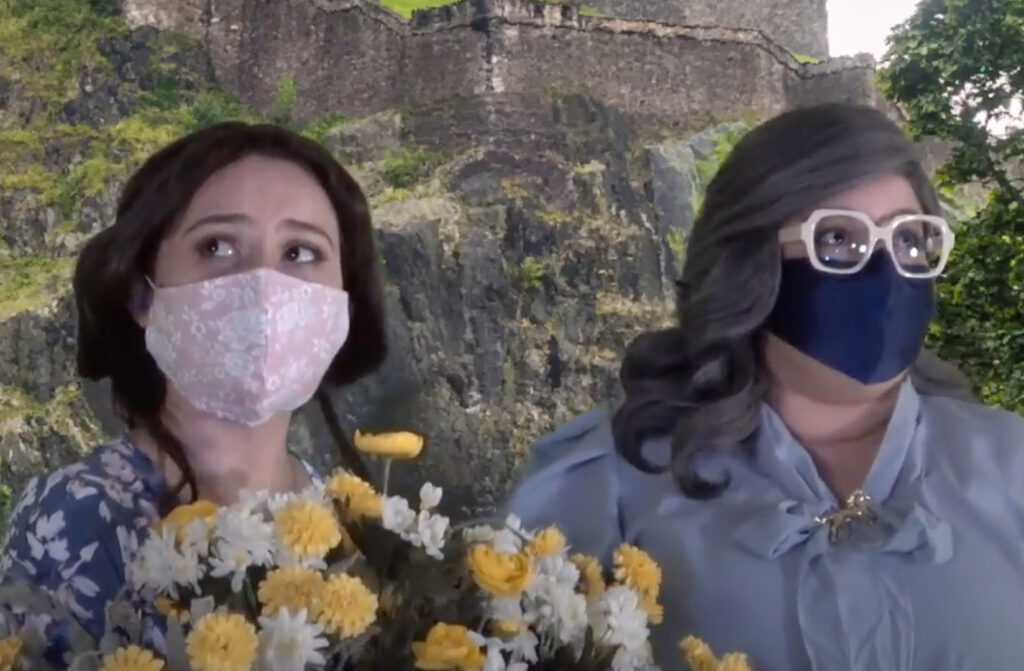 "I want our student performers to realize the amazing work they did, both with the acting and vocally, because they couldn't feed off each other in the same space but still did beautifully," he says. "I think some of them had breakthroughs. They could put everything they had into the emotion of the scene, since we weren't performing in front of an audience with a full orchestra."
Kibota, who played Mélisande, says this theatrical screening may provide a welcoming point of entry for those who have never stepped foot inside of an opera house.
"The way that we filmed and presented this production is more like a movie than going to the opera. With subtitles in English, you'll be able to follow along more than you would at the opera house," she says. "This will be more approachable to any first-time operagoers. Allowing people to have access to opera in the comfort of their own homes is something we might need more of."
Zapata says Pelléas et Mélisande is a notoriously difficult work, so challenging its creator never again composed another opera, and the USC Thornton Opera's theatrical screening illustrates the sheer energy and talent contained within Thornton's faculty and student body, a group of artists who remain committed to serving their audiences.
"I hope audiences feel how alive art still is. I learned this role and was coached entirely from my bedroom in isolation. It was such a bizarre, incredibly challenging project," he says. "This film is a recorded testament to the tenacity we can still tap into and access."
Never miss a story
Subscribe to USC Thornton's e-newsletter
Subscribe