November 30, 2022
USC Thornton grads are music teachers bringing popular music into the classroom.
---
March 16, 2022
In recognition of Women's History Month, USC Thornton honors the talents, accomplishments and experiences of its female students, alumni, faculty and staff.
---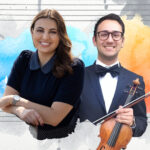 January 19, 2022
The Arts Leadership master's degree is a customized experience aimed to help students realize their dreams.
---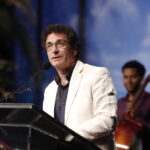 August 20, 2021
The Dean of both the USC Thornton School of Music and the USC Glorya Kaufman School of Dance reflects on 20 years of leadership at USC.
---
July 8, 2021
Reflecting on an unprecedented semester of learning and performing together, the USC Thornton School of Music celebrates the ingenuity and innovation of our students, faculty and alumni.
---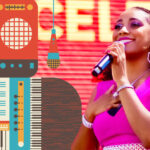 April 27, 2021
Innovators and entrepreneurs create their own path with USC's Arts Leadership program, a graduate program that redefines how we think about and practice arts leadership in the 21st century.
---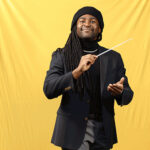 March 19, 2021
Three USC Thornton alumni were recently featured in a Los Angeles Times article on classical musicians' stories of pandemic loss and hope. Alexander Blake (DMA '19), Melissa Tong (BM '00), and Jonathan Karoly (BM '97) shared their stories of overcoming struggles during the pandemic and embracing new opportunities. "This time has confirmed that I'm a… Continue reading Alumni featured in Los Angeles Times about pandemic loss and hope
---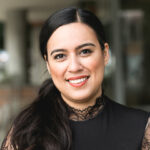 February 5, 2021
Biography Named one of Musical America's Top Movers and Shakers in the Performing Arts, Jazmín Morales is a violinist, activist, and administrator dedicated to helping young artists use their gifts to enact meaningful change in the world. A classically trained violinist who also grew up playing mariachi and other regional Mexican music, Morales has spent… Continue reading Jazmín Morales
---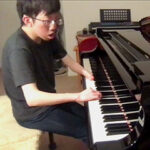 September 22, 2020
KUSC highlighted Arts Leadership master's student Wayne Yang's Live! From Somewhere performance in a recent installment of its daily broadcast and online feature "Play On, California!" Yang performed Carl Vine's "Threnody" and dedicated his performance to the victims of COVID-19 and their families. "I believe the one thing we can take away from this pandemic,… Continue reading Wayne Yang featured in KUSC's "Play On, California!"
---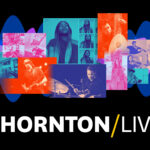 September 10, 2020
As remote learning continues through the Fall 2020 semester, USC Thornton has launched a new virtual stage, Thornton/LIVE, featuring online events and performances for the entire community.
---