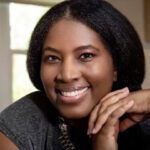 November 18, 2022
USC Thornton Screen Scoring program alumna Chanda Dancy (GRCT '04) will compose the score for upcoming film "Devotion." The film is based on a book of the same name by Adam Makos about the first black aviator pilot in the Navy during the Korean War. Dancy is an accomplished film and TV composer known for… Continue reading Chanda Dancy to compose score for upcoming film "Devotion"
---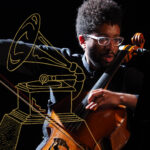 November 15, 2022
Alumni and faculty from the Jazz Studies program lead a lengthy list of USC Thornton nominees.
---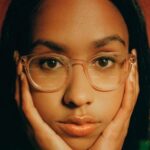 November 9, 2022
Oct. 19, MTV published a profile of USC Thornton popular music program alumna Jensen McRae. The site mentioned Jensen's recent sold-out opening performances in New York's Rockwood Music Hall for singer Amos Lee, as well as the literary roots and collaborative perspective of Jensen's music. "If I'm having writer's block in one area, focusing on… Continue reading Jensen McRae discusses inspiration and collaboration
---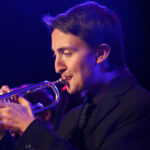 October 27, 2022
Jazz Studies alum took advantage of opportunities at USC Thornton to compose for jazz and orchestral musicians.  
---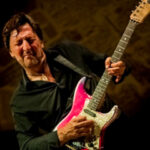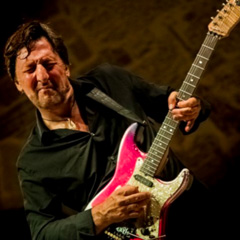 October 25, 2022
USC Thornton Studio Guitar and Popular Music professor Richard Smith has released a new single called "Groove Assets" on Sept. 1. According to The Urban Music Scene, the single was produced and co-written by USC Thornton alumnus Adam Hawley (BA '06, MA '08, DMA '10). "Groove Assets" is their third collaboration together. "There is no… Continue reading Richard Smith releases new single co-written with alumnus Adam Hawley
---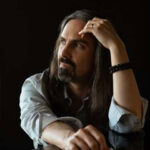 October 17, 2022
USC Thornton Composition program alumnus Bear McCreary (BM '02) composed the score for Amazon Prime Video series "Lord of the Rings: The Rings of Power." In an interview about the score, McCreary said: "I was really excited at the possibility of exploring familiar sounds that we associate with the Peter Jackson films and Howard Shore's… Continue reading Bear McCreary composes score for "Lord of the Rings: The Rings of Power"
---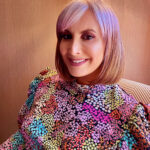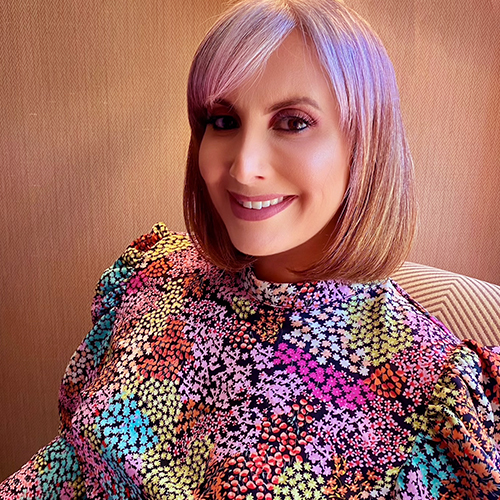 October 12, 2022
USC Thornton Music Industry program adjunct instructor and Latina publicist Loren Medina was interviewed by POPSUGAR about how she founded her firm Guerrera PR, Marketing & Management and came to work with some of today's rising Latinx music stars. In the interview, Medina touched on the importance of maintaining her authenticity despite the industry's pressures,… Continue reading Loren Medina talks about working with today's Latinx music stars
---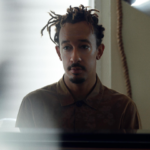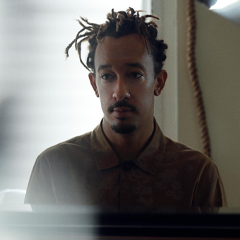 October 10, 2022
Six-time GRAMMY Award-nominated pianist, composer and USC Thornton alumnus Gerald Clayton ('07) was recently interviewed by Document Journal alongside Emmy Award winner Kris Bowers about the 65th annual Monterey Jazz Festival and all things jazz. Clayton is the director of this year's Next Generation Jazz Orchestra so he shared what it's been like working with… Continue reading Gerald Clayton speaks about fostering the next generation of jazz
---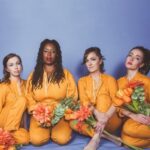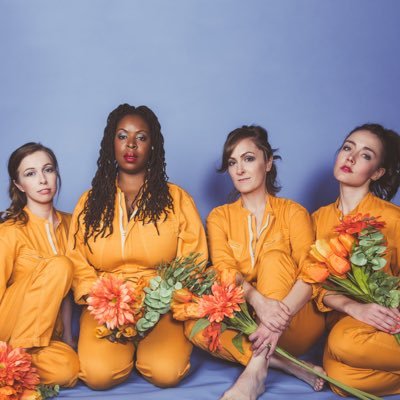 September 19, 2022
GRAMMY-nominated female vocal supergroup säje, which includes USC Thornton Jazz Studies faculty member Sara Gazarek, released the first single from their upcoming debut album on September 12. The single is a cover of "As This Moment Slips Away" by The Bad Plus bassist Reid Anderson, and it features three-time GRAMMY-winning drummer Terri Lyne Carrington, saxophonist… Continue reading säje releases first single from their debut album
---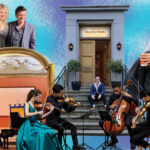 September 15, 2022
Thornton Student Ambassadors look back on a summer of unforgettable opportunities and important lessons.
---