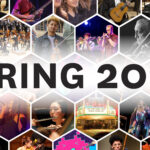 January 17, 2020
The Spring 2020 semester at USC Thornton brings with it an impressively packed calendar of events. Take a look at just a few of the many events in store, and join us for a memorable season of performances.
---
January 17, 2019
We introduce an impressive group of artists and educators who have joined the USC Thornton faculty this year.
---
December 6, 2018
Judy Lewis, professor in the K-12 Contemporary Teaching Practice program at USC Thornton, gave the keynote address at the National Conference of Music Teacher Educators in Norway this October. Lewis spoke about her work with urban minority children and popular music in a lecture entitled, "The act of listening: What twenty 10-year olds taught me… Continue reading Judy Lewis gives keynote speech at music education conference in Norway
---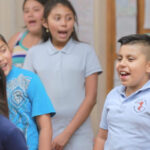 November 8, 2017
In the second part of our month-long look at USC Thornton's Community Engagement Program, we highlight students bringing music and arts to local schools in the University Park area.
---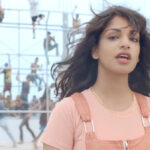 November 2, 2017
Judy Lewis, director of the K-12 Contemporary Teaching Practice master's degree program, reflects on USC Thornton's bold plan to transform music teacher education.
---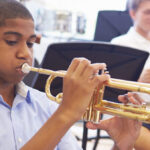 October 4, 2017
Which type of music education master's program best suits your needs? Find out as we examine the different types of music teaching degrees available.
---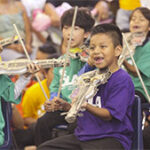 June 24, 2016
A five-year USC study has shown that music training can spur brain development in young children.
---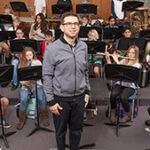 June 14, 2016
Teaching his middle school students to prize passion as well as perfection, DMA candidate Richard Perez looks at how playing in a group creates community.
---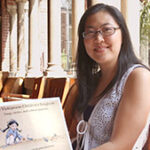 April 14, 2016
A doctoral candidate in the Music Teaching & Learning program, Huynh will release a book of Vietnamese children's songs this summer, collected during her graduate research.
---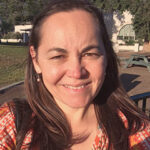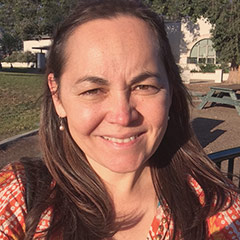 November 12, 2014
Biography Beatriz Ilari (she/her) is an Associate Professor of Music Teaching & Learning at the USC Thornton School of Music, where she teaches graduate courses in music psychology, the sociology of music, cultural diversity in music teaching and learning and research methods. She has conducted extensive research with babies, preschoolers and school-aged children from the… Continue reading Beatriz Ilari
---