February 17, 2023
USC Thornton celebrates Black History Month with a playlist on Spotify.
---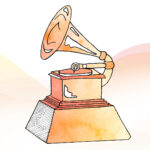 February 6, 2023
Celebrating the winners, nominees, and performers of the 65th annual Grammy Awards.
---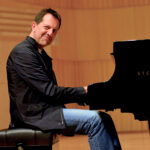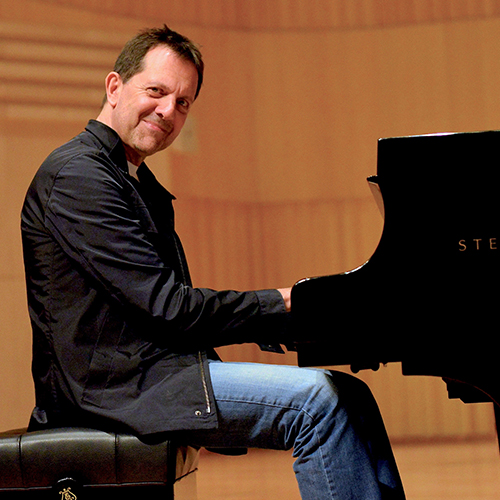 February 2, 2023
On Jan. 27, Rolling Stone published a career retrospective on USC Thornton professor of jazz studies and pianist Alan Pasqua in the latest edition of their interview series, Unknown Legends. The series chronicles long-form conversations between senior writer Andy Greene and veteran musicians with a long history of touring and recording alongside icons. Pasqua discussed… Continue reading Rolling Stone celebrates Alan Pasqua's music career in "Unknown Legends" interview
---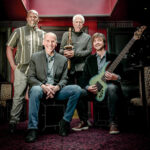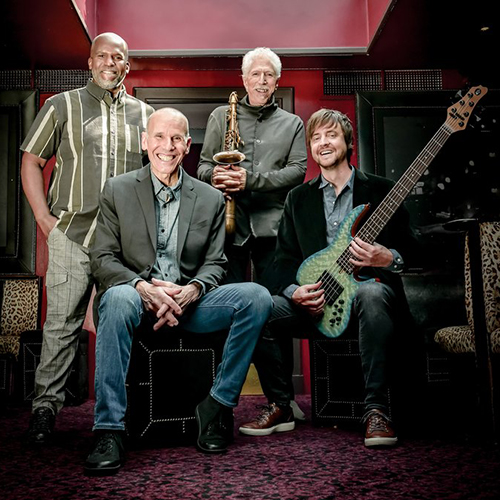 January 27, 2023
On Jan. 6, GRAMMY.com interviewed the jazz fusion quartet Yellowjackets, comprising USC Thornton faculty members Will Kennedy and Bob Mintzer, recently-retired faculty member Russell Ferrante, and bassist Dane Alderson. The band members chose ten key songs which encompass different moments in their 40-year career, and spoke about past partnerships, song inspirations and the evolution of… Continue reading Yellowjackets discuss legacy and career
---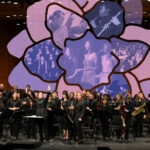 January 26, 2023
The spring 2023 semester holds a tremendous array of live programs on campus and in Los Angeles.
---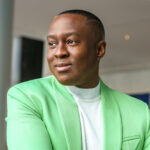 January 24, 2023
Renowned music scholar and musician Jason King has been named dean of the USC Thornton School of Music, effective July 1st.
---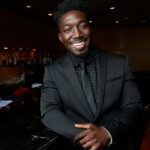 January 18, 2023
USC Thornton jazz studies alumnus Paul Cornish (BM '18) was featured in the American Pianists Association's short documentary series 'A Day in the Life' that follows the 2023 American Pianists Award finalists. The newest segment, released Oct. 18, follows Cornish in Los Angeles and how he prepares for gigs and competitions, beginning piano, performing with… Continue reading Paul Cornish featured in American Pianists Association documentary series
---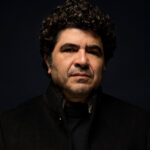 January 17, 2023
Otmaro Ruiz is a jazz pianist with a diverse musical skill set, ranging from straight-ahead and pop-rock, to fusion, salsa and Afro-Cuban jazz. Of Venezuelan heritage, he worked intensively in the Venezuela jazz scene before moving to Los Angeles in 1989. He has since received an honorary doctorate in musical arts from Shepherd University, and… Continue reading Otmaro Ruiz
---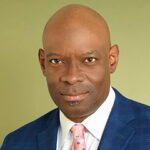 January 12, 2023
USC Thornton assistant dean of diversity, equity and inclusion and professor of jazz studies Ron McCurdy was inducted into the University of Kansas Nicholas Gerran, Sr. Hall of Achievement on Oct. 29. As part of the 50th anniversary of KU's jazz program that featured performances by students and alumni, McCurdy was one of the four… Continue reading Ron McCurdy inducted into University of Kansas Hall of Achievement
---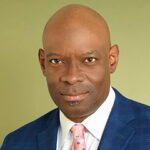 December 14, 2022
USC Thornton assistant dean of diversity, equity and inclusion and professor of jazz studies Ron McCurdy was inducted into the University of Kansas Nicholas Gerran, Sr. Hall of Achievement on Oct. 29. As part of the 50th anniversary of KU's jazz program that featured performances by students and alumni, McCurdy was one of the four… Continue reading Ron McCurdy inducted into University of Kansas Hall of Achievement
---