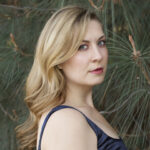 March 22, 2022
Soprano and USC Thornton alum Diana Newman ('12, MM '14) made her Metropolitan Opera debut as Papagena in The Magic Flute on December 27. Newman previously debuted with the Dallas Opera as First Lady in The Magic Flute in 2019, and she is a recent graduate of the Lyric Opera of Chicago's Ryan Opera Center.
---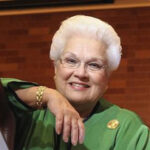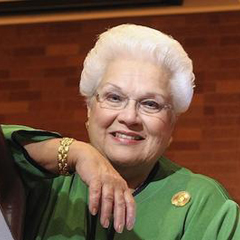 January 5, 2021
USC Thornton alumna Marilyn Horne was recently announced as one of the Recording Academy's 2021 Lifetime Achievement Award honorees. Horne is widely celebrated as one of the world's most renowned opera singers. Her decades-spanning career has earned her four GRAMMY Awards and 15 nominations, as well as a 1992 National Medal of Arts and numerous… Continue reading Marilyn Horne to receive Recording Academy's Lifetime Achievement Award
---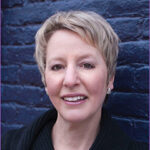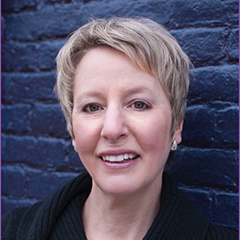 September 23, 2020
USC Thornton Vocal Arts and Opera faculty member Lynn Helding is the lead author of "COVID-19 After Effects: Concerns for Singers," a new paper published in the Journal of Voice. The paper, co-authored by Dr. Michael Johns, director of the USC Voice Center at Keck Medicine, offers an in-depth look at the potential damages and… Continue reading Lynn Helding authors paper on COVID-19 effects on vocalists
---
July 23, 2020
Los Angeles area students will learn and perform an opera by Composition alum Juhi Bansal (BM '06, MM '08, DMA '12) in the upcoming season of LA Opera's Secondary In-School Opera program. The remote workshops are an opportunity for students to sharpen their theatrical skills with a contemporary work. Bansal's opera, "Enchantress of Numbers," explores… Continue reading Students to perform work by Juhi Bansal in LA Opera educational program
---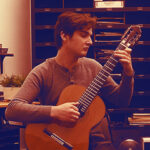 March 31, 2020
The Daily Trojan, USC's student-led newspaper, recently highlighted USC Thornton's new video series, Live! From Somewhere. The series was launched on March 16 in response to recent closures and event cancellations, and as the school's artists have looked for ways to continue making music while social distancing. Live! From Somewhere presents homemade performances by Thornton… Continue reading Daily Trojan highlights Live! From Somewhere performance series
---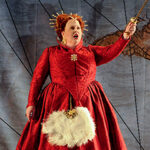 March 6, 2020
Vocal Arts & Opera alum and highly renowned soprano Angela Meade (MM '04) received glowing reviews for her role as Queen Elizabeth I in LA Opera's production of "Roberto Devereux." OperaWire praised her vocal performance and stage presence, writing: "Soprano Angela Meade offered a riveting performance as the Queen displaying the widest range of emotions… Continue reading Angela Meade receives glowing reviews for "Roberto Devereux" performance
---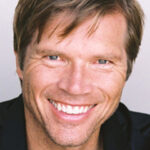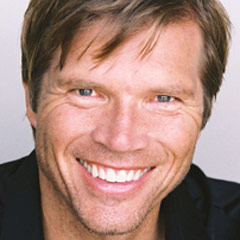 February 7, 2020
USC Thornton Vocal Arts faculty member Rod Gilfry has been met with warm reviews for his performance as Eurydice's father in LA Opera's "Eurydice," a new opera composed by Matthew Aucoin with playwright Sarah Ruhl. The Los Angeles Times calls Gilfry's performance an "exceptional accomplishment" and describes his character as "the voice from the beyond… Continue reading Rod Gilfry receives warm reviews for "Eurydice"
---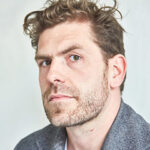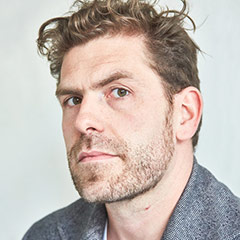 January 20, 2020
Beth Morrison Projects, Trinity Church Wall Street, and PROTOTYPE Festival have announced a multi-year partnership that will produce the premieres of five new operas over the next three seasons, including the 2022 premiere of "Slaying of Innocence," a new opera composed by Ted Hearne, acclaimed composer, performer and USC Thornton Composition faculty member. The work… Continue reading Ted Hearne to premiere new opera in partnership with Beth Morrison Projects
---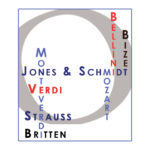 January 15, 2020
The singer-actors of the Thornton Vocal Arts department present an exciting night of opera and musical theatre scenes. Britten, Mozart, Monteverdi, Bellini, Verdi, Bizet, Strauss, and Jones & Schmidt will be performed and accompanied by piano in Newman Recital Hall.
---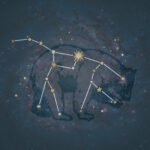 January 15, 2020
UPDATE March 13, 2020: As part of the University's ongoing efforts to respond to the Covid-19 virus threat all USC Thornton School of Music ensemble performances for the remainder of Spring '20 semester have been canceled, including our planned production of La Calisto. For more information please visit Thornton's Covid-19 updates page. For the University's… Continue reading La Calisto – CANCELED
---