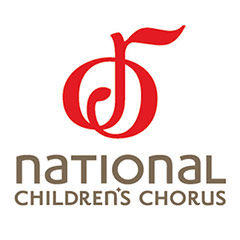 The National Children's Chorus forms partnership with USC Thornton School of Music
USC Thornton has announced a new partnership with the National Children's Chorus (NCC), America's leading treble choral ensemble. The new educational initiative, designed to further train select young conductors in Thornton's Choral & Sacred Music program, will provide graduate students with two positions annually on the NCC's artistic staff.
USC Thornton DMA candidate Alexander Lloyd Blake has been appointed as NCC's first assistant conductor and a second assistant conductor will be named to begin in the fall.
"USC is very pleased with the new partnership forged with the NCC," said Jo-Michael Scheibe, chair of the Choral & Sacred Music program. "It will provide an exceptional opportunity for the finest of our doctoral students to work with an outstanding organization under the guidance of a wonderful staff. Our students, our department, and USC look forward to working with the NCC to continue developing the choral culture throughout the Southern California region and beyond."
The educational collaboration was developed by Scheibe, Robert Cutietta, Dean of USC Thornton, Vanessa Butler, former NCC director of development, and Michael L. Tenzer, a member of Thornton's Board of Councilors.
"As a strong supporter of the NCC, I was happy to facilitate this special collaboration that equally benefits both organizations in a substantial way," said Tenzer. "The USC Thornton/NCC partnership will foster talent from all ages and further encourage development of the next generation, who stand to make an impact on the world."