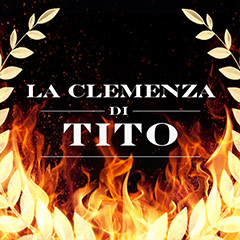 USC Thornton Opera's "La clemenza di Tito" receives positive reviews
The USC Thornton Opera's November production of W.A. Mozart's rarely-performed opera, La clemenza di Tito, was warmly reviewed by both the Los Angeles Times and the Daily Trojan newspapers.
Mark Swed, arts reviewer for the Times, drew parallels between Vocal Arts and Opera chair Ken Kazan's "simple but effective production" of Mozart's "unconscionably neglected" opera seria, and Los Angeles Opera's concurrent production of Bellini's Norma, which is also set in ancient Rome.
Appraising La clemenza di Tito's vocal performances, Swed made particular mention of soprano and master's student Yelena Dyachek. "Tall and stately with an enormous voice and commanding stage presence, she was magnificent as the imperious Vitellia," he wrote. Dyachek recently took first place in the Western region finals of the Metropolitan Opera National Council Auditions and will continue to the semi-finals in New York City this spring.
Swed further noted that "the interaction between tenor Hui Jin's Titus and mezzo-soprano Katie Beck's Sesto delved deep into the issues of [social] justice," drawing relevance with contemporary political events.
Reviewer Arya Roshanian, for the Daily Trojan, also highlighted the musicality of the Tito's principal singers. "The performance was superbly sung," wrote Roshanian, "particularly by mezzo-soprano Katie Beck as Sesto. Beck, a second-year master's student, was terrific, performing with all the fervent valor required of the betrayed patrician." She also noted Hui Jin's "faultless technique without sacrificing any of the sweetness in his tone," and Dyachek, whose voice, "both delicate and forceful … lends itself well to Mozart."