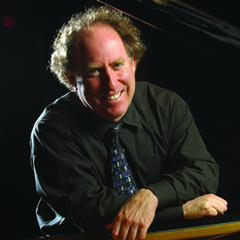 Jeffrey Kahane profiled in the Wall Street Journal
USC Thornton faculty member Jeffrey Kahane was profiled in the April 17 issue of the Wall Street Journal about his 20 years as music director of Los Angeles Chamber Orchestra (LACO). In May, at the conclusion of the orchestra's 2016-17 season, Kahane will retire from LACO to teach in Thornton's Keyboard Studies program full time.
The profile surveys Kahane's achievements with LACO, including the creation of several programmatic series that expanded the orchestra's repertoire and audience; Kahane's advocacy for new music and the Sound Investment commissioning project; and even his work with LACO concertmaster and Thornton faculty member Margaret Batjer, who he hired some 19 years ago.
"I made the case to the board that the survival of the great canonical repertoire is contingent on the health of new music," Kahane recalled, "because music is either a living art form or a dead one, and I don't want to be part of a dead art form."
On May 4, Kahane will perform Beethoven's "Archduke" Piano Trio in B-flat major with fellow LACO artists, violinist Margaret Batjer and cellist Andrew Shulman, at the Moss Theater in Santa Monica. In his final performances with the orchestra, on May 20 and 21, Kahane will conduct Mozart's Piano Concerto No. 27 in B-flat major, K.595, from the keyboard.