Search results
4056 results, showing 1 – 20
---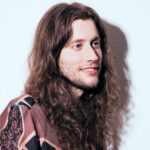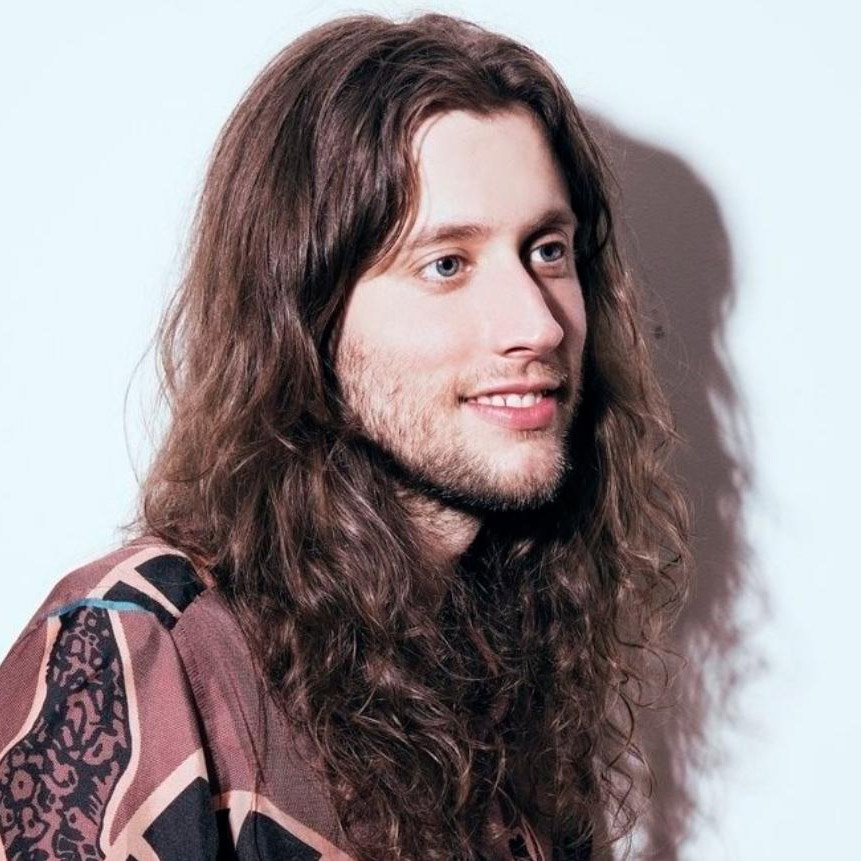 "Lift Me Up," recorded by singer Rihanna, is the lead single of Marvel's "Black Panther: Wakanda Forever." The track—written by USC Thornton screen scoring program alum Ludwig Göransson, artists Tems and Rihanna and the film's director Ryan Coogler—is a tribute to the life and legacy of actor Chadwick Boseman. It releases in advance of the… Continue reading Ludwig Göransson co-writes lead single of "Black Panther" film sequel
---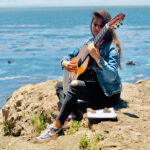 USC Thornton Classical Guitar program graduate certificate alumna Pardy Minassian was featured on USC Shoah Foundation's website for discovery of lost Armenian testimonies and songs from the Armenian Genocide. Last year, the Armenian guitarist was awarded a project grant from the Calouste Gyukbenkian Foundation for her multimedia series focused on unpublished Armenian folk songs that… Continue reading Pardy Minassian finds lost songs in Shoah Foundation archive
---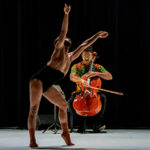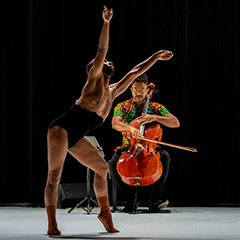 "Difficult Grace," by USC Thornton strings department faculty member Seth Parker Woods, has been named a Critic's Pick by The New York Times. An evening-long multimedia program at the 92nd Street Y's Kaufmann Concert Hall, the performance featured Woods performing a series of works with the choreographer and dancer Roderick George. "Woods was already a cellist of… Continue reading "Difficult Grace" by Seth Parker Woods named a Critic's Pick by The New York Times
---
ABOUT US Historical Highlights A gallery of milestones and figures at the USC Thornton School of Music. ARCHIVE INQUIRIES For more than 130 years, the USC Thornton School of Music has prepared students to excel as performers, composers, industry leaders, and educators on stages and in studios around the world. Today, the Thornton School is… Continue reading About Us – Historical Highlights
---
Thornton Department of Choral & Sacred Music master's student Kyra Stahr (MM '23) has been selected to present in two sessions at the California All-State Music Education Conference February 15-19, 2023 in Fresno, California. The sessions are titled "Programming with Purpose: Repertoire to Support the Developing Secondary Choral Program" and "Bridging the Gap: Creating an… Continue reading Kyra Stahr to present at California All-State Music Education Conference
---
---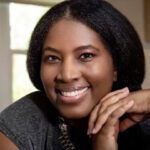 USC Thornton Screen Scoring program alumna Chanda Dancy (GRCT '04) will compose the score for upcoming film "Devotion." The film is based on a book of the same name by Adam Makos about the first black aviator pilot in the Navy during the Korean War. Dancy is an accomplished film and TV composer known for… Continue reading Chanda Dancy to compose score for upcoming film "Devotion"
---
Pianist and composer Josh Nelson has been an active and creative artist for over twenty years. With ten albums as a leader, numerous other recordings, accolades and accomplishments, Nelson is one of the most in-demand pianists around. Recent projects with Brazilian legend Ivan Lins and superstar Michael Bublé are evidence that his piano and arranging… Continue reading Josh Nelson
---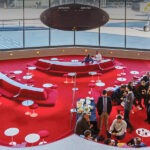 ---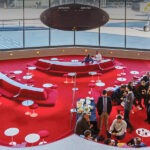 ---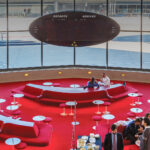 The USC Thornton Opera program presents Jonathan Dove and April De Angelis' witty and moving opera, "Flight."
---
USC Thornton strings department faculty member and cellist Seth Parker Woods has announced the world premiere of his multimedia concert, "Difficult Grace," which features film, spoken text, visual artwork and original choreography by Roderick George. According to Broadway World, the performance will premiere at 92NY's Kaufmann Concert Hall in New York City on Nov. 19… Continue reading Seth Parker Woods announces world premiere of multimedia concert tour "Difficult Grace"
---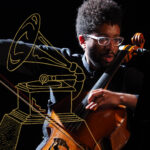 Alumni and faculty from the Jazz Studies program lead a lengthy list of USC Thornton nominees.
---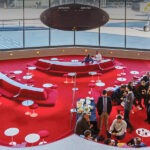 ---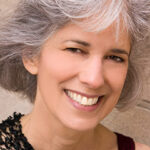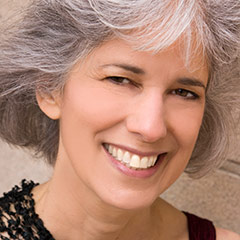 USC Thornton Keyboard Studies faculty member Antoinette Perry released "Moments Musicaux" on Navona Records in July. The album of solo piano music, which was recorded live in USC Thornton's Newman Recital Hall, features a blend of German, Austrian, Russian and American music.
---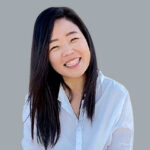 USC Thornton Choral & Sacred Music program alumna Rina Seo (DMA '19) performed her Carnegie Hall debut as a composer, conductor and pianist in collaboration with the Elite Chorus on Oct. 8. She conducted her choral composition "Now" and the English premiere of "Death Will Be Vanquished."
---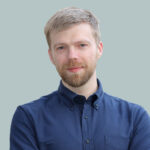 Acclaimed composer Andrew Norman will return to USC Thornton as associate professor of composition in Fall 2023.
---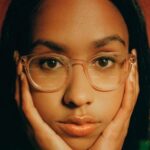 Oct. 19, MTV published a profile of USC Thornton popular music program alumna Jensen McRae. The site mentioned Jensen's recent sold-out opening performances in New York's Rockwood Music Hall for singer Amos Lee, as well as the literary roots and collaborative perspective of Jensen's music. "If I'm having writer's block in one area, focusing on… Continue reading Jensen McRae discusses inspiration and collaboration
---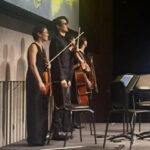 The Argus Quartet will accompany Jeanna de Waal and Cree Carrico's performance of "Insomnia", a new musical work composed by Blake Allen at Carnegie Hall's Weill Recital Hall on Nov. 8. The Argus Quartet, founded by USC Thornton alumna Clara Kim (DMA '15) includes violinist Giancarlo Latta, violist Maren Rothfritz and cellist Mariel Roberts.
---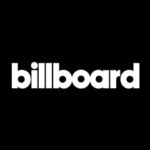 Billboard Magazine named the USC Thornton School of Music one of the top music business schools in the U.S. The 2022 report on top music business colleges and universities is based on industry recommendations, alumni information and affordability. Billboard reports the list is the most geographically diverse list to date.