Collaboration Thrives at Thornton this Spring
There's always a special excitement on campus as students and faculty come bounding into the new year, but this Spring is marked by a uniquely collaborative spirit, with concerts and events planned across departments, ensembles, and even schools.
Carl St.Clair and the USC Thornton Symphony kick off the orchestral calendar with Richard Strauss's spectacular tone-poem, Ein Heldenlebel (A Hero's Life) on January 26th, followed by Mahler's Fifth Symphony with guest conductor Yoav Talmi on March 9th. On March 30th, the USC Thornton Chamber Orchestra will team with the USC Thornton Chamber Singers and Concert Choir to perform one of the most beloved symphonies, Beethoven's Ninth, under the baton of St.Clair.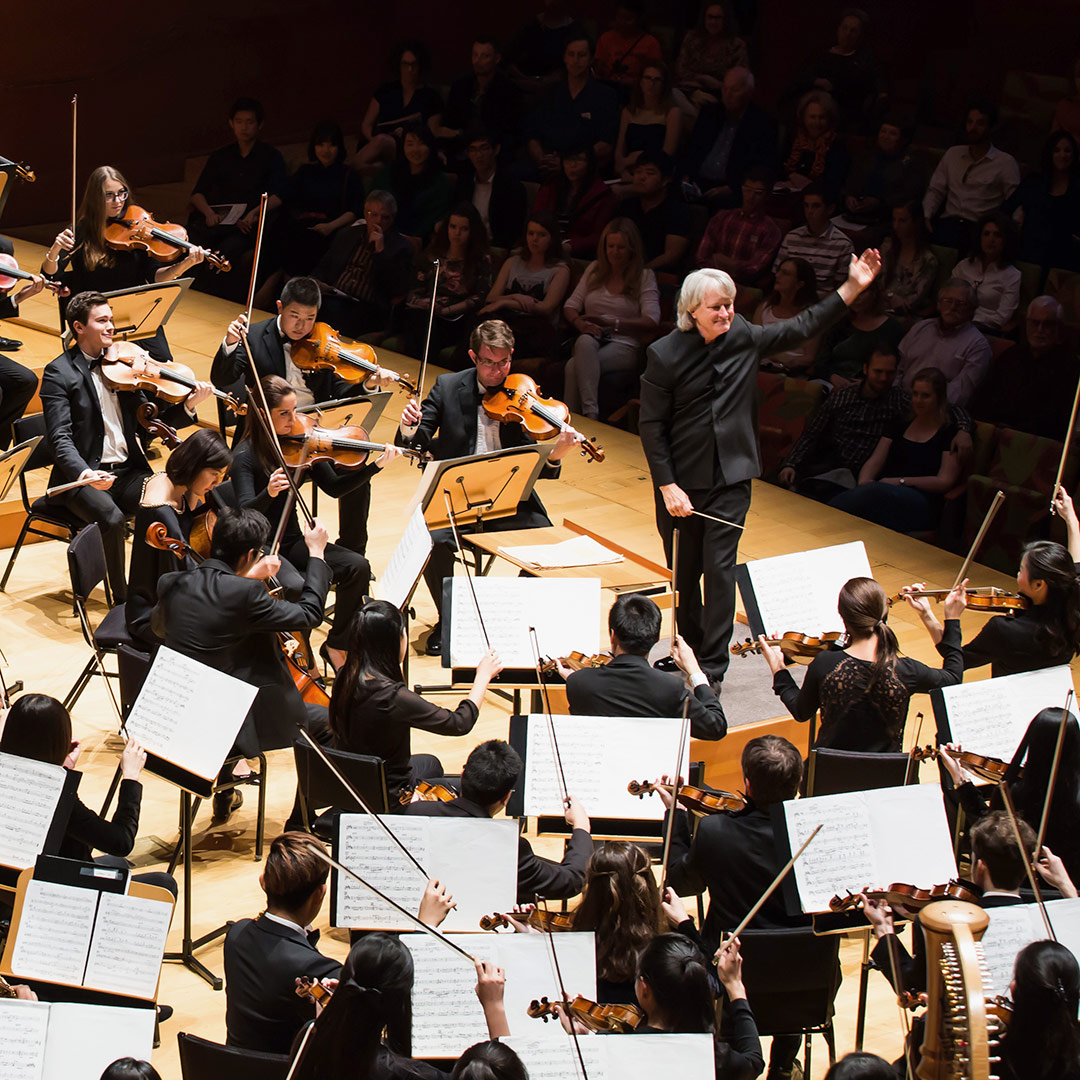 Carl St.Clair will lead the USC Thornton Symphony and Chamber Orchestra in two programs this Spring.
The USC Thornton Wind Ensemble continues to champion new works, premiering a piece by Thornton student Celka Ojokangas on February 9th, along with other contemporary pieces, and premiering faculty member Frank Ticheli's Serenade for Kristin, with oboe soloist Kristin Reynolds, on April 13th.
The USC Thornton Chamber Singers will join forces with the Concert Choir on March 2nd to present a wide-ranging "Soundscapes" concert, featuring music from Baltic composers to Thornton's own faculty member, Morten Lauridsen. On April 8th, guest composer Craig Hella Johnson will lead the Chamber Singers in his profoundly reflective oratorio, Considering Matthew Shepard, in a special concert presented by USC Visions & Voices.
Ken Cazan, chair of USC Thornton's Vocal Arts & Opera program, will direct a new production of Leonard Bernstein's classical musical, West Side Story, from March 29th to April 8th, produced in collaboration with the USC School of Dramatic Arts and the USC Glorya Kaufman School of Dance. Thornton's renowned opera program will present a program of Opera Scenes on February 2nd and a new production of Dominick Argento's vivid one-act, Postcard from Morocco, April 18th-22nd, directed by School of Dramatic Arts faculty member John DeMita.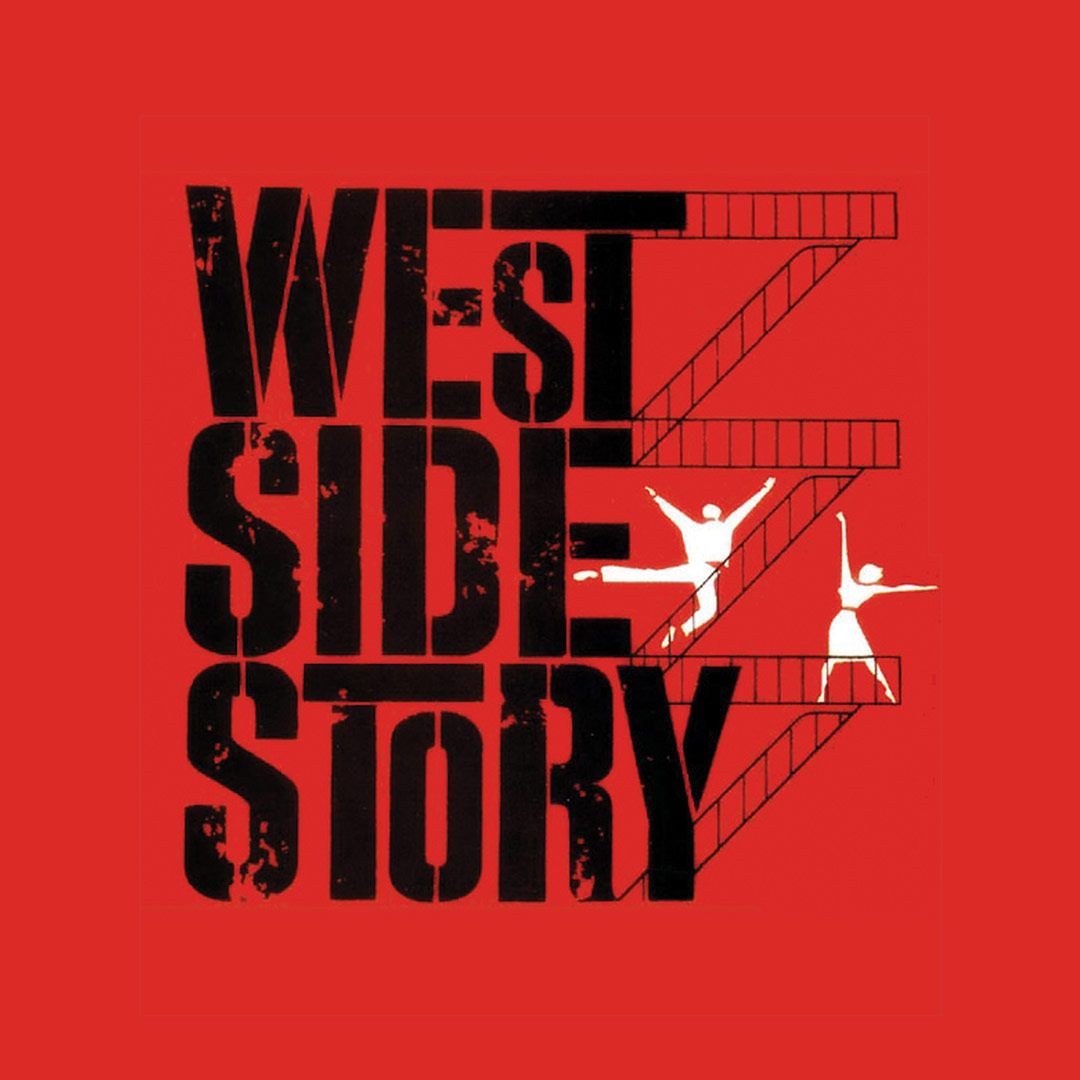 This year's new production of West Side Story marks the first collaboration between USC's schools of dramatic arts, music, and dance.
Collaboration will be at the heart of the February 6th faculty recital with bassoonist Judith Farmer and cellist Andrew Shulman, inviting faculty pianist Jeffrey Kahane, alumni pianists Nadia Shpachenko and Nic Gerpe, and clarinetist Edgar Lopez to share the stage in works by alumnus Gernot Wolfgang. Classical saxophonist Jessica Maxfield will present a recital featuring works by faculty composers Sean Friar and Andrew Norman on January 25th, while pianist Stephen Pierce will team with guest soprano Bronwen Forbay on February 13th for "An Exploration of 20th Century Afrikaans Art Song." On March 27th, Composition faculty member Chris Rozé will present an evening of original works performed by Thornton students, past and present.
As usual, Thornton will host a spectacular lineup of masterclasses this Spring, including violinist Lawrence Dutton (February 7th), choral conductors Ann Howard Jones (February 21-22) and Z. Randall Stroope (March 5-6), renowned British cellist Colin Carr (March 20th), classical guitar master and Thornton faculty member Pepe Romero (April 9-10), and lutenist Paul O'Dette (April 26th), among others.
New music is alive and well at USC, with performances by the USC Thornton Percussion Group (April 3rd), an Electro-Acoustic Showcase (March 25th), and the annual New Music for Orchestra concert on February 23rd, featuring the USC Thornton Symphony performing original works by student composers. On April 10th, Donald Crockett leads the Thornton Edge in the West Coast premiere of a concerto for piano and ensemble by Stephen Hartke, featuring guest pianist Xak Bjerken.
On April 4th, the genre-bending yMusic ensemble will join forces with faculty composer Andrew Norman, USC Kaufman choreographer Jennifer McQuiston Lott, and video director Nathan Johnson to create a hybrid "chamber music video" in an innovative performance event for USC Visions & Voices that's not to be missed.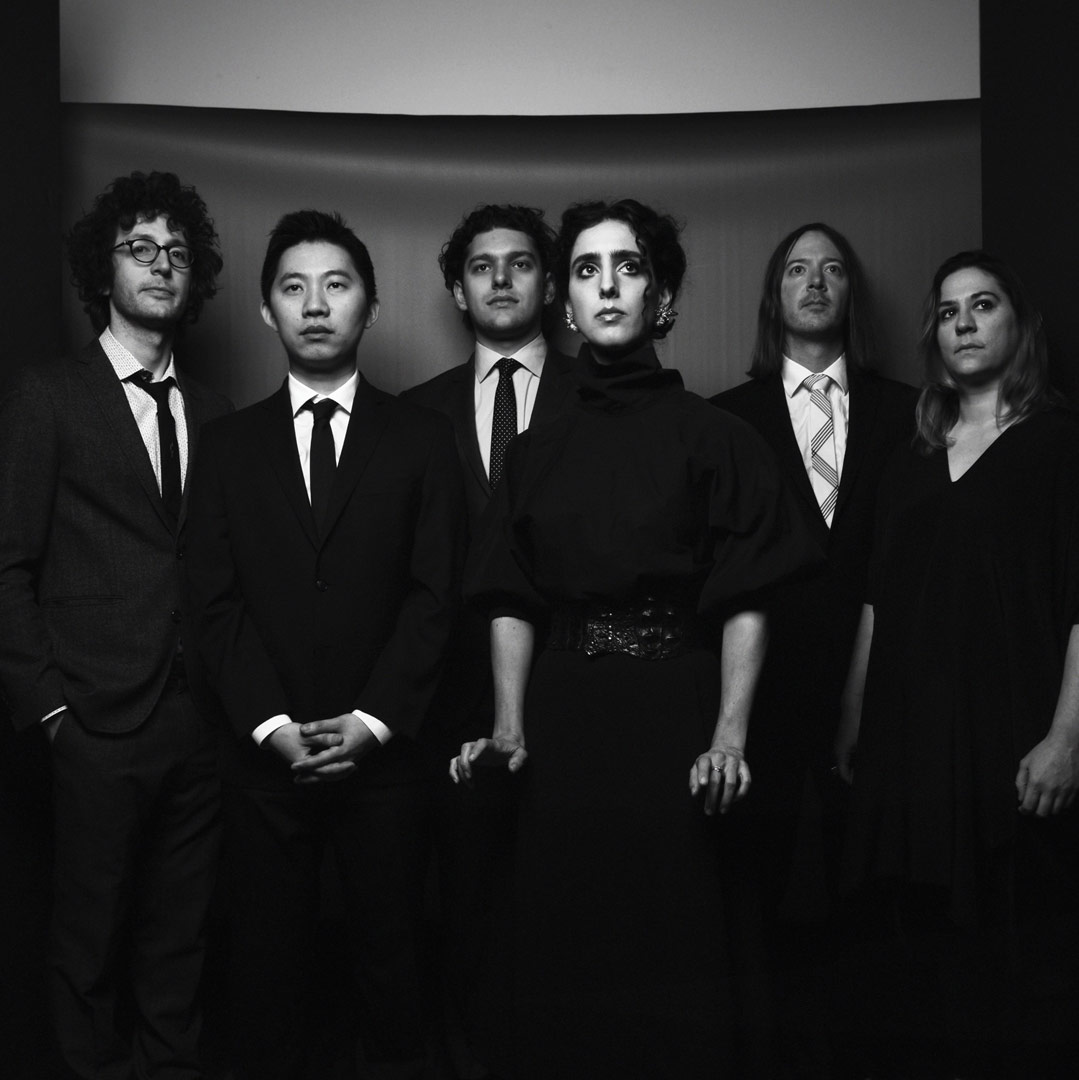 The New York City-based yMusic ensemble.
The USC Thornton Baroque Sinfonia continues to explore the rich, pre-Classical repertoire with performances including cross-cultural improvisation (March 2nd) and music of the German Baroque (April 27th), while the USC Collegium continues the theme with a performance of German devotional music on April 21st. Meanwhile, the Polish Music Center looks ahead to Poland's 2018 Centennial with a March 24th concert of music by composers of the Młoda Polska (Young Poland) generation.
And this Spring, the school's Strings, Winds & Percussion, and Vocal Arts programs will come together April 23rd-25th for a revamped Chamber Music Festival showcasing the extraordinarily talented students of Thornton's Classical Division.
The Jazz calendar heats up this semester, with performances by the USC Thornton Jazz Honors Combo (February 26th), the Concert Jazz Orchestra (March 26), and ALAJE, the Afro-Latin American Jazz Ensemble (April 2). Composer and pianist Geoffrey Keezer will join Bob Mintzer and the USC Thornton Jazz Orchestra for a March 5th program of standards and original compositions. And as usual, Carson Center will come to life with Monday and Thursday-evening Jazz Nights throughout the semester.
Finally, everyone's annual favorite, the Popular Music program's Senior Showcase, will bring you to your feet this Spring in a special new location – be sure to follow our social media channels @USCThornton for an announcement. In the mean time, you can catch up with Thornton's cutting-edge Popular Music performers in showcases for First-Year (February 28th and April 25th), Second-Year (March 2nd and April 27th), and Third-Year (April 28th) students.
---
As always, almost all of USC Thornton's concerts, events, and masterclasses are free and open to the public. Pick up your copy of our Spring brochure today – and sign up for our ThisWeek@Thornton email newsletter to keep up with the latest news and events.
Never miss a story
Subscribe to USC Thornton's e-newsletter
Subscribe