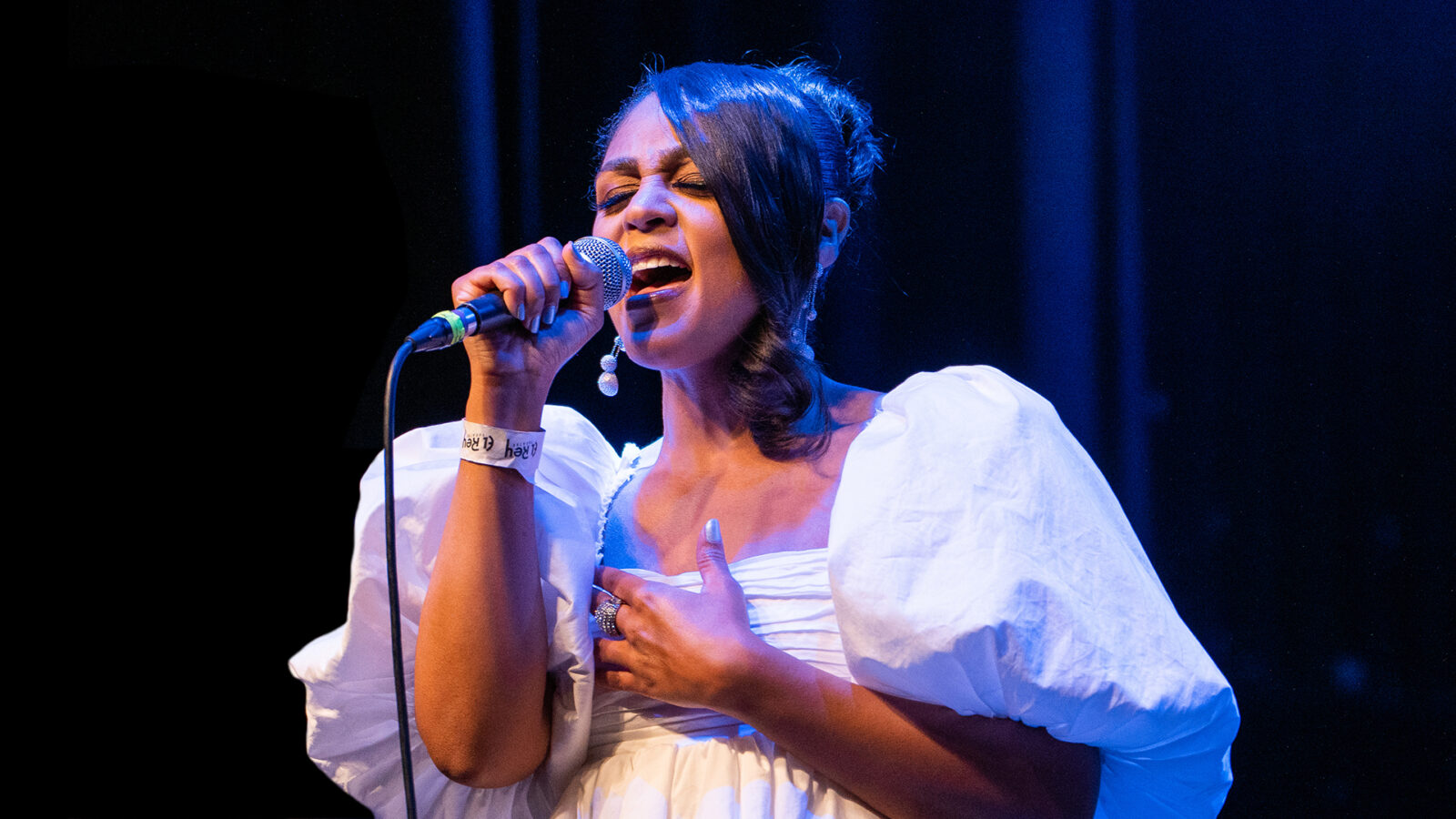 A series of diverse, live events ushers in the fall 2022 semester at USC Thornton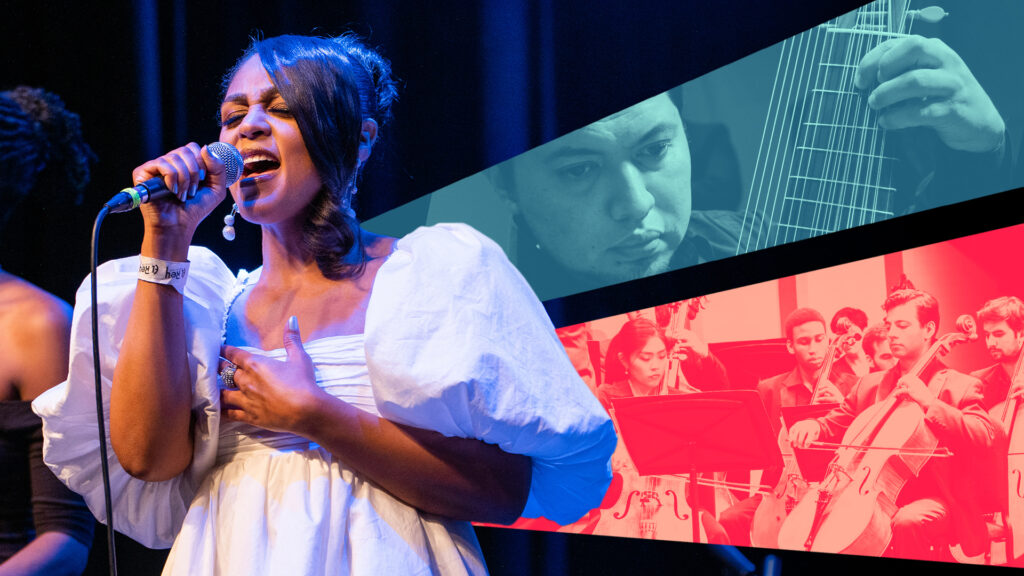 Live events during the fall 2022 semester at USC Thornton run the gamut from popular music and jazz shows to orchestral performances and chamber music showcases.
---
Beginning on September 9 and running through December 10, the USC Thornton School of Music fall 2022 live performance season spans a variety of sounds, genres and eras, treating audiences to performances marked by students' abundant talents and unwavering dedication to their craft.
The season kicks off when the USC Thornton Symphony, led by Artistic Leader and Principal Conductor of the USC Thornton Orchestras Carl St.Clair, takes the Bovard Auditorium stage for a performance of Maurice Ravel's "Daphnis et Chloe, Suite. No. 2" and "Pictures at An Exhibition," composed by Modest Mussorgsky and arranged by Ravel.
Learn more about the fall 2022 event calendar in the highlights below, and see the full list at Thornton's online events hub, Thornton/LIVE.
Stay tuned for more information on the event season – including individual event programs and shifts to local and county health and safety guidelines due to the COVID-19 pandemic – in the coming weeks.
Event Highlights
Jazz nights
The storied Jazz Nights at Carson series begins on September 26 with a performance by the Thornton Honors Combo, with Jazz Studies Department Chair and Professor Jason Goldman at the helm. One week later, percussionist and Thornton Jazz Studies faculty member Aarón Serfaty leads ALAJE, the Afro-American Jazz Ensemble, in a live performance at the Carson Center. Jazz nights continue on most Mondays throughout the semester.
USC Thornton orchestra program
On October 7, resident conductor Sharon Lavery leads USC Thornton Winds in a celebration of Thornton's Composition program, featuring wind arrangements of "O Magnum Mysterium," the lauded choral work composed by USC Distinguished Professor Emeritus Morten Lauridsen, as well as "Mariachitlan," a recent, Latin GRAMMY-nominated work by Thornton Composition Program faculty member Juan Pablo Contreras.
Among many highlights that can be found at Thornton's online events hub, Thornton/LIVE, Thornton Professor of Composition Frank Ticheli conducts new music ensemble Thornton Edge in a pair of performances on October 4 and November 15 that celebrates works composed by Thornton students and alumni.
Chamber music showcases
From November 28 to December 1, a series of chamber music showcases is curated by faculty members and students in classical guitar, strings, vocal arts and winds & percussion.

Popular music
At the Third-year Popular Music Showcase on December 2, students use information they've amassed in their first two years of foundational study to perform original music that they've written, arranged and produced during masterclass instruction at the historic Village Studios in West L.A.
A pair of Second-year Popular Music Showcases on October 6 and December 3, as well as a First-year Showcase on October 12, will feature students' talents in songwriting and performance.
Choral performances
The USC Thornton Chamber Singers and the USC Thornton Concert Choir present an evening of choral music that explores the complexity of human emotions on October 21. The Concert Choir performs masterworks like Sydney Guillaume's "Amwe" and Zoltan Kodaly's "Jesus and the Traders." The Chamber Singers' program features works by USC Thornton composition graduates Lansing McCloskey and Saunder Choi and LA Master Chorale Swan Family Artist-in-Residence Reena Esmail.
Early music performed live
On October 7, Thornton Musicology Department Chair Adam Knight Gilbert leads Collegium Musicum, USC's small ensemble that specializes in Medieval and Renaissance music, in Hoy comamos y bebamos! Music of Renaissance Spain.
The USC Polish Music Center presents the 2022 Paderewski Lecture-Recital
Contemporary European composer Hanna Kulenty visits on October 9 to give a talk, and she'll hear her works performed by USC Thornton's professional and student-musicians.
---
Learn More
Learn more about the fall 2022 event calendar at Thornton's online events hub, Thornton/LIVE.
Admission And Attendance Guidelines
For the health and safety of the USC Thornton community, the school is following attendance guidelines of the university and the county of Los Angeles for our events. Currently, unless otherwise noted, USC Thornton's events are free and open to the public, and no RSVP is required.

Based on shifting health and safety considerations, our guidelines may change in the future. Please be sure to check out our attendance guidelines webpage for updates before attending an event at USC Thornton.
Never miss a story
Subscribe to USC Thornton's e-newsletter
Subscribe