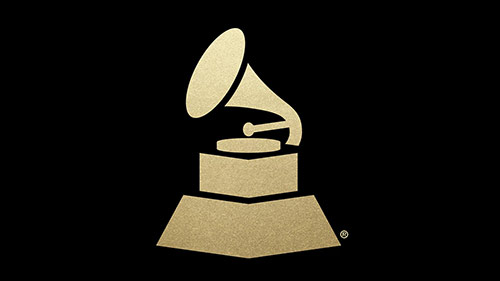 GRAMMY nominations highlight USC Thornton's trendsetting faculty, students and alumni
USC Thornton alumni, students, and faculty have garnered a number of nominations for the 2016 GRAMMY Awards, which were announced earlier this week.
Composer and faculty member Andrew Norman, who is presently in New York City for the premiere of his newest piece with Keyboard Studies faculty Jeffrey Kahane and the New York Philharmonic, is nominated for Best Contemporary Classical Composition for "Play." The lively, sprawling orchestral work was recorded by the Boston Modern Orchestra Project (BMOP/sound) under conductor Gil Rose and has been widely praised by critics.
Bob Mintzer, chair of the Jazz Studies program and leader of the Bob Mintzer Big Band, is nominated for Best Instrumental Composition for "Civil War" on the group's latest album, "Get Up!" (MCG Jazz). Minzter's band won a GRAMMY for Best Large Jazz Ensemble Recording for their 2001 album, "Homage to Count Basie."
Peter Erskine, director of Drumset Studies at USC Thornton, performed on two nominated albums: Denise Donatelli's "Find A Heart" (Savant Records) in the category of Best Vocal Jazz Album; and Patrick Williams' "Home Suite Home" (BFM Jazz), which is nominated for Best Large Jazz Ensemble Album, features performances by both Erskine on drums and faculty member Bob Sheppard on tenor sax. Erskine has previously won two GRAMMY awards.
Studio/Jazz Guitar faculty member Adam del Monte composed, produced, and performed on the track "Guajira," on Wouter Kellerman's album, "Love Language" (Listen 2 Entertainment Group), which is competing for Best Instrumental Contemporary Album. Del Monte performed on the GRAMMY-winning recording of Osvaldo Golijov's "Ainadamar," which was released in 2006.
Percussionist Aaron Serfaty and bassist Edwin Livingston of the Jazz Studies faculty both performed on the track "Garota De Ipanema" from Catina Deluna's "Lado B Brazilian Project featuring Otmaro Ruiz" (Catina Deluna), which is nominated for Best Arrangement, Instruments and Vocals.
Classical guitar DMA student Michael Gratovich performed on "Ode to Common Things" on Conspirare's album, "Pablo Neruda: The Poet Sings" (Hamonia Mundi), which is nominated for Best Choral Performance.
Alumna Nadia Shpachenko-Gottesman (MM '99, DMA '04, piano), who has earned a reputation as a strong advocate for new music, has received three GRAMMY nominations for "Woman at the New Piano" (Reference Recordings). The album, which features works by American composers, is nominated for Best Classical Compendium, Best Chamber Music/Small Ensemble Performance (for alumnus Tom Flaherty's "Airdancing") and for the Producer of the Year, Classical Category, for producers Marina A. Ledin and Victor Ledin.
Brandon Combs (BM '15), a recent graduate of the Popular Music program, co-produced and was a drummer on "Ego Death" (Odd Future/Columbia) by the band The Internet, which is nominated for Best Urban Contemporary Album.
And two Thornton alums – Ben Bram ('10, music industry) and Scott Hoying (non-degreed) – contributed to the arrangement of Pentatonix's "Dance of the Sugar Plum Fairy," which is on the a cappella super-group's "That's Christmas to Me" (RCA Records) album, nominated for Best Arrangement, Instrumental or A Cappella. The group won last year in the same category for their track, "Daft Punk."
Tune in to the 2016 GRAMMY Awards on Monday, February 15, to find out who will join the long list of USC Thornton award-winning students, faculty, and alumni.
Never miss a story
Subscribe to USC Thornton's e-newsletter
Subscribe