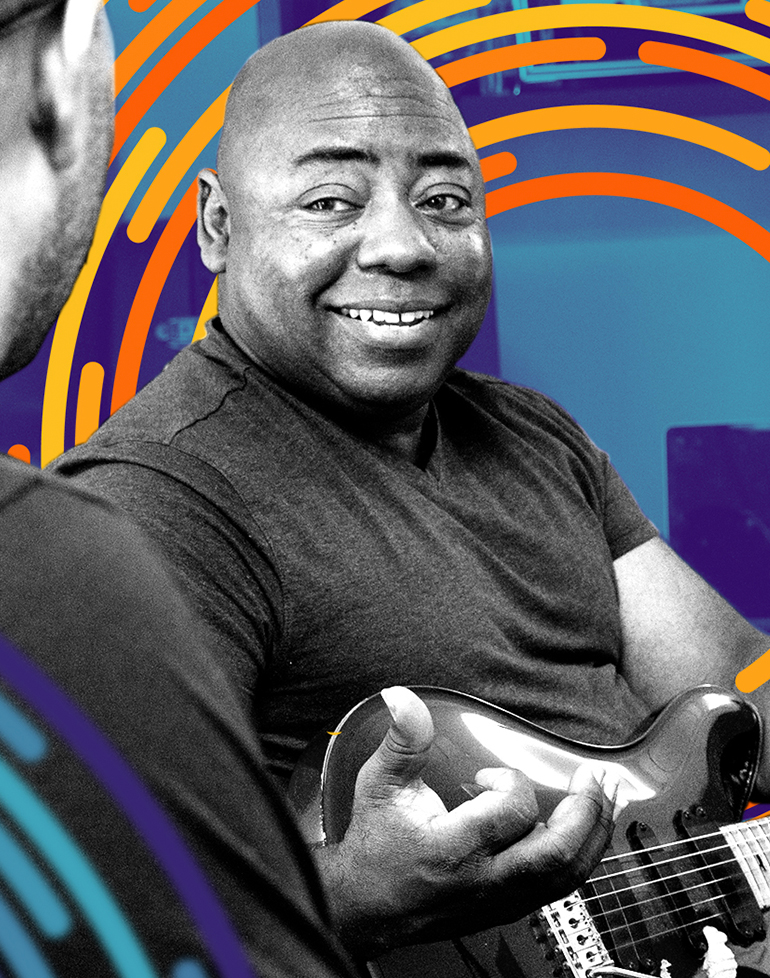 Beyond Band, Choir and Orchestra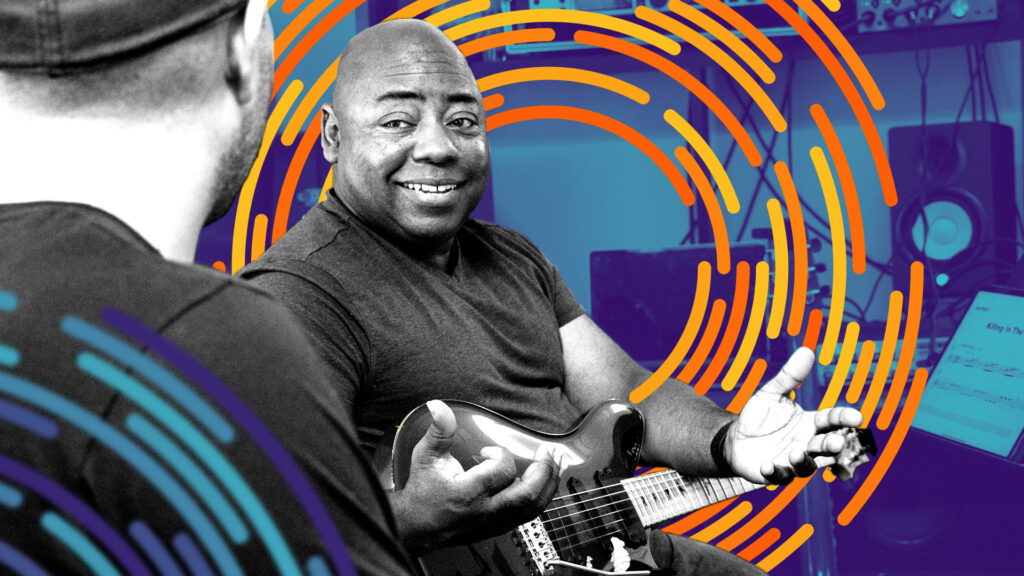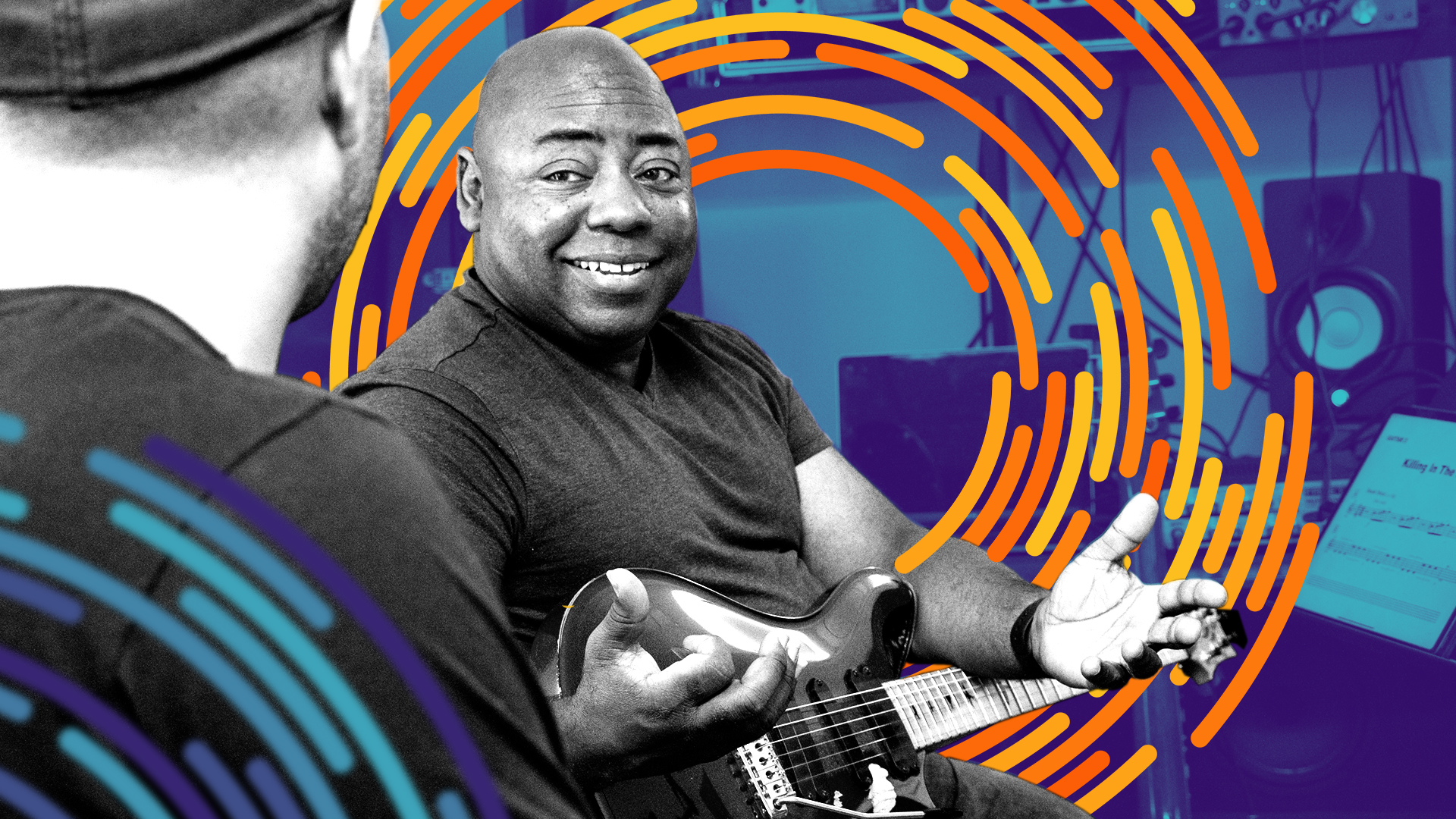 USC Thornton School of Music offers music teachers a master's degree in teaching popular music
---
For more than 100 years, music education programs have prepared elementary, middle and high school teachers to lead marching bands, choirs and orchestras. But in the past two decades, there's been an explosion of new interest from students wanting to perform in pop groups and to learn other aspects of popular music such as songwriting, guitar and digital music production.
While K-12 schools around the country embrace this growing interest, universities have been slow to meet the new demand with a structured pedagogy focused on popular music. To fill that need, the USC Thornton School of Music, which pioneered a highly successful Popular Music Performance program for undergraduates 15 years ago, is offering a new master's degree in popular music teaching and learning.
The new degree, which will begin enrolling students in fall 2023, is designed for working popular musicians wanting to transition into teaching, musicians with a bachelor's degree in music performance or music education looking to expand into the popular music teaching arena, musicians seeking to emphasize this growing field as they advance into doctoral level work in education, as well as current K-12 teachers who want to immerse themselves in popular music pedagogy.
"It's a cutting-edge field," said Brian Head, associate dean for academic affairs at USC Thornton. "At USC Thornton, when we inaugurated the Popular Music Performance program, the faculty developed its own pedagogy from the ground up. There weren't many schools out there doing it and certainly none in the university conservatory environment. Over the last 15 years, we have created a proof of concept with tremendously successful graduates and a highly competitive, vibrant program.
"Our faculty have assembled and refined a full pedagogical framework of how to teach songwriting, how to teach ensemble skills within popular band settings, how to train a voice to sing popular music styles, how to teach rhythm and groove in a variety of modern styles and how to integrate all of this into a comprehensive program."
Beatriz Ilari, associate professor of music education who was chair of the Thornton Music Teaching and Learning program when the new degree took shape, said the demand from students in middle and high schools for popular music instruction has been evident for some time, but it took music educators a longer time to embrace it.
"There are students who love band or love choir, but there are students who want to be in rock bands or do mariachi or learn technology and DJ," she said. Demographic research has shown that only about a fourth of U.S. high school students are actively involved in large school ensembles, she pointed out, "so this program will help teachers diversify to serve even more students."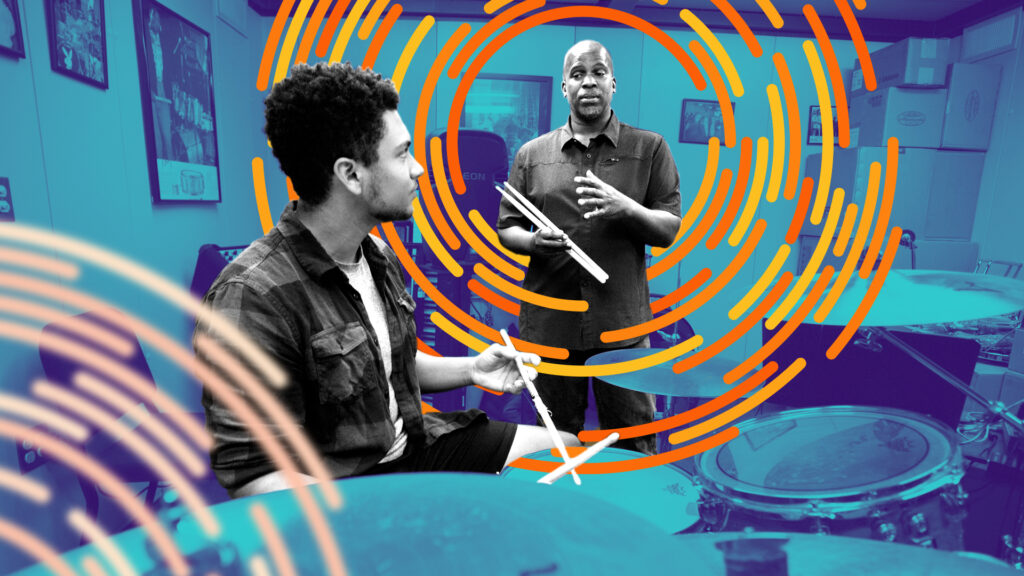 Associate Professor Chris Sampson, who was the architect of the undergraduate Popular Music Performance program, said that educational institutions at all levels are expanding their offerings and are looking for qualified teachers who understand popular music.
"Popular music is unique to music education," he said. "It's not the same approach that you would take in classical music."
Popular music instruction blends informal and formal education, and honors experimentation, jam sessions, playing by ear or sitting down at a computer workstation and coming up with new sounds. Popular music education also breaks down the master-to-student dynamic common to traditional music instruction, Sampson said, and can put the teacher side-by-side with students.
"This takes tremendous courage on the teachers' part not to present themselves as the 100 percent expert on everything," he observed.
Sampson, who will teach in the new graduate program as well as continue to teach songwriting and entrepreneurship to undergraduates, successfully piloted a graduate course in popular music teaching this past year. As a final project, the students each produced an episode of a podcast. One student's topic was using strings in popular music. Another compared teaching improv comedy to teaching songwriting. A third examined gender equity issues in popular music. A link to all eight podcasts is here.
The new Master of Music (MM) degree curriculum consists of 30 semester units, balancing professional practice, scholarship and research including academic courses in research methods, psychological, sociological and philosophical foundations blended with core courses in teaching popular songwriting, music technology and coaching popular music vocalists and ensembles. Elective courses include community engagement through music, world music pedagogy, cultural diversity in music teaching and learning and musicians' health and wellness. The MM students will be able to closely observe Thornton's undergraduate Popular Music Performance program, and all will author a capstone scholarly document and engage in supervised applied teaching.
Head said that while the canonic ensembles of marching band, choir and orchestra remain vitally important in music education, teachers now want to have resources and a comprehensive pedagogy to address the dynamic world of popular music teaching. USC Thornton is pioneering that effort.
---
A detailed description of the new Popular Music Teaching and Learning master's degree, with admission and curriculum requirements, can be found here.
Never miss a story
Subscribe to USC Thornton's e-newsletter
Subscribe