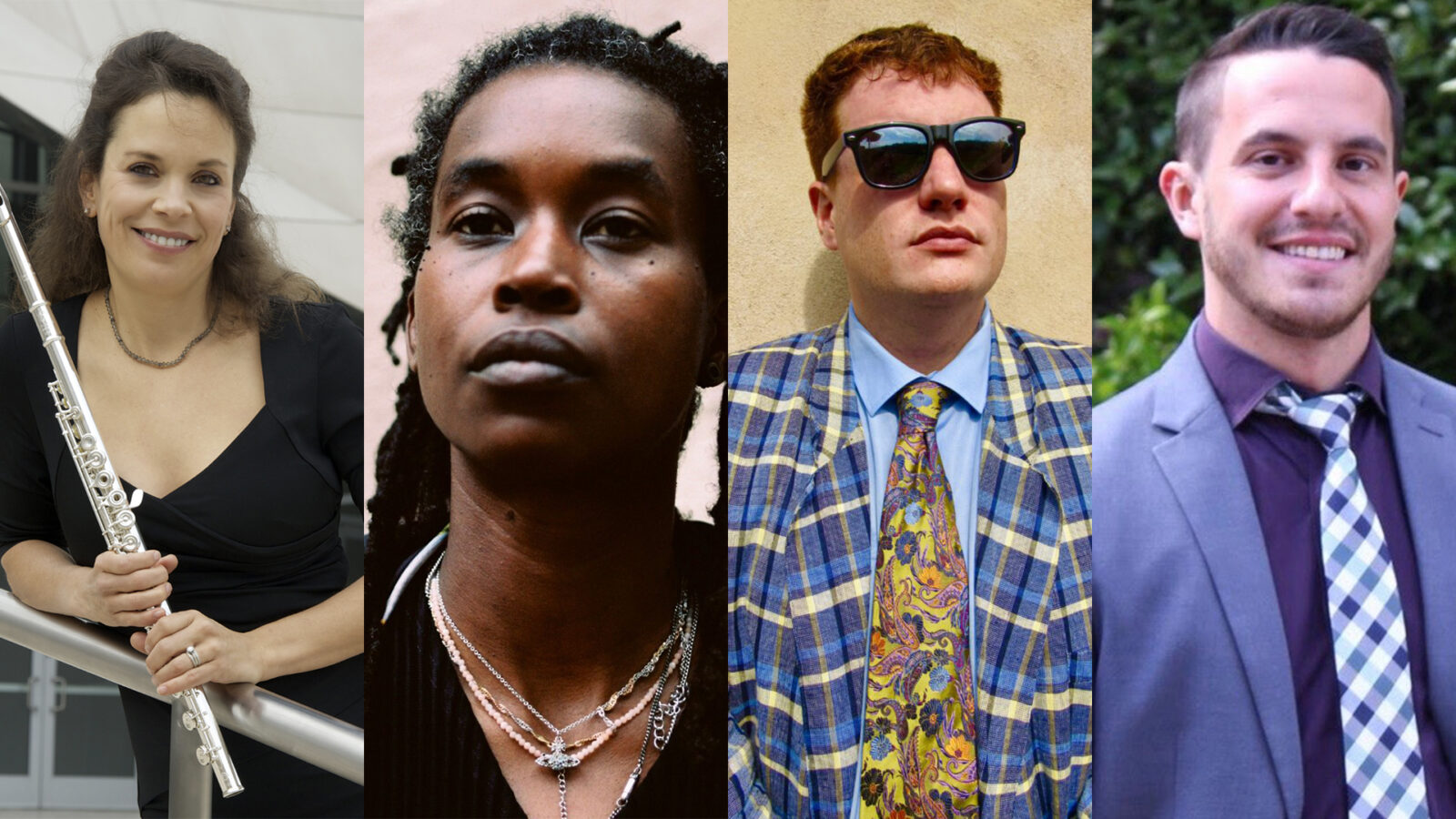 USC Thornton Welcomes New Faculty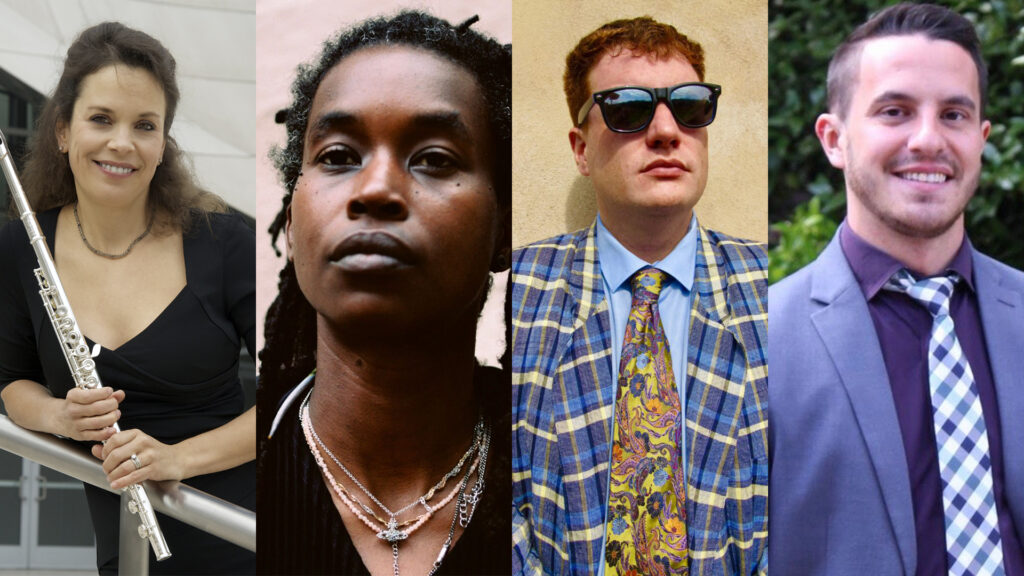 Talented artists and scholars join departments of Composition, Music Teaching & Learning, and Winds & Percussion.
In fall 2021, USC Thornton welcomes four new faculty members. Camae Ayewa, a prolific multidisciplinary composer and artist, joins the faculty as assistant professor of Composition. William Coppola, a scholar of World Music Pedagogy, starts as assistant professor of Music Teaching & Learning. Los Angeles Philharmonic associate principal flute Catherine Karoly becomes adjunct instructor of Flute in the Winds & Percussion department. Multi-award-winning composer Christopher Trapani takes on a one-year role as visiting assistant professor of Composition.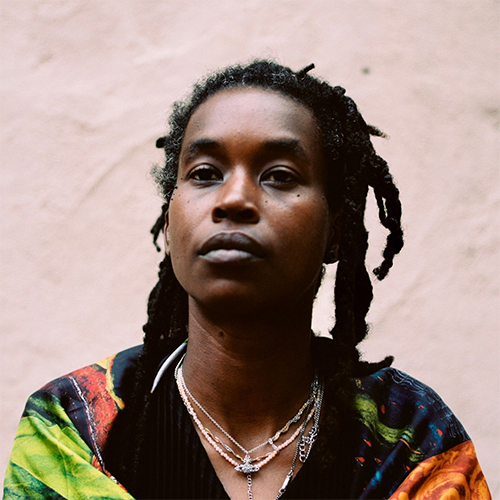 Camae Ayewa is an artist who defies categorization. A musician, composer and singer (with broad interests from jazz to punk to soundscape), as well as a visual artist, poet and zinemaker, her projects often combine those talents in exciting ways. "I like to create worlds around an idea," she said.
While her work involves historical research, it is centered in the past, present and future — a future she is also helping to shape as a teacher and mentor (with NYU and the Art Institute of Chicago, as well as with nonprofit groups and shelters) and an advocate for marginalized artists (with a 10-year-running event series).
In the fall, Ayewa will take on yet another impactful role, as an assistant professor of Composition at USC Thornton. She looks forward to bringing her creative process to the students, while also learning from them.
Touring with some of her musical heroes in the avant-garde jazz Art Ensemble of Chicago taught her there is no distinction between student and teacher. "We're all learning together," she said. "The learning never stops, and curiosity and imagination — those doors are always open."
"It will be a time to research and experiment," she said. "I want to really open up this experimentation for the students, and also join other departments in this experimentation."
A prolific creator, Ayewa's latest projects provide insight into her research process and multidisciplinary approach. She was commissioned by the Arthur Ross Gallery at the University of Pennsylvania to compose a piece for Marian Anderson, the American contralto who was the first African American to perform with the Metropolitan Opera in 1955. "I had free reign of Marian Anderson's archives at the university for two weeks," she said. She wrote a long poem that was put to music with xylophone and violin.
The Broad Museum also commissioned her to compose a piece in response to a Kara Walker artwork called "Burning African Village Play Set with Big House and Lynching." "That piece was very important to me because Kara Walker has been one of the people on the forefront of bringing up these times that people want to forget about," said Ayewa.
She created an homage to another important African American artist at the Village of Arts and Humanities in Philadelphia, after researching the archives of dancer/choreographer Arthur Hall. "I was able to sample them and make an outdoor soundscape, and we created a 7-foot grandmother clock next to it," she said.
"I work a lot with feeling and creating for the healing of others," Ayewa said. "As musicians, we need to allow our sound to be more incorporated to our communities, to the space and to the people around us, to get better clues about where we're going, or where the music should be pushed towards."
---
As a music education scholar, William Coppola pursues some intriguing questions: Everyone loves music, but not everyone makes music — how can we change that? How can the music we teach be more culturally inclusive? How can we develop greater humility among musicians and music educators and students, so we can collaborate more meaningfully?
Coppola said he has found the perfect environment for continuing his scholarly inquiries at USC Thornton, where he will start as assistant professor of Music Teaching & Learning in the fall.
"USC Thornton strikes me as a place where innovation is one of the main priorities," he said. "When I think about what I want to achieve in my career, Thornton is the kind of school I want to be at because of the colleagues I will have around me — music education scholars that I've been looking up to for many years — and the kind of work that's going on, the constant feeling of excitement and innovation and creativity that's happening within its walls."
Thornton's Master of Music in Community Music especially impressed him. "From what I understand, it is the world's first degree program of its sort. So, Thornton is already thinking about getting everyone to make music in a different way, and it doesn't only have to happen in schools with traditional band and choir classes," he said. "Also, with programs like Popular Music Performance and Arts Leadership, Thornton is really asking those big questions about how we can connect to today's musicians, and how we can fill the gaps left by traditional school-based music education."
In the classroom, Coppola is looking forward to getting his students to think deeply and listen to other perspectives. "At least for me as a music learner and in general, I think any time I was able to question things that I thought I knew, those were the moments when I learned the most," he said. "And so, seeing those lightbulb moments with students — that is one of my favorite things about teaching."
A certified Smithsonian Folkways World Music Pedagogy and Kodály educator, Coppola has co-authored two books on World Music Pedagogy, for school instrumental music instruction and for higher education. "It's thinking about how a music education curriculum can be culturally and socially inclusive — breaking the mold of Western European art traditions and adding breadth to the educational model."
Coppola's research also informs his teaching. He draws on social psychology, philosophy and sociology to examine the role of humility and egotism in music participation and education. "I'm looking at it as an ethical choice we have as musicians about how we engage with one another, how we can eschew a sense of superiority over others, and as teachers how we can be sure that we're not treating our students as if they know nothing and we know everything."
Coppola completed his master's degree at New York University and his Ph.D. in Music Education at the University of Washington. He was most recently an assistant professor of music education at the University of North Texas.
---
Catherine Karoly has been with the Los Angeles Philharmonic for 25 years, nearly half that time as Associate Principal flute, performing under world-renowned music directors Esa-Pekka Salonen and Gustavo Dudamel and traveling the world for concerts. And while winning a seat in one of the world's finest orchestras may be her proudest accomplishment yet, she says she is preparing for something equally, or even more, exciting — a teaching position at USC Thornton.
"I love teaching, almost more than playing in the orchestra," said Karoly, who has been teaching private students and master classes for 30 years. "And this is sort of a dream teaching job."
"For one thing, a lot of my colleagues at the Philharmonic teach there. And it is one of the very best music schools in the country. I've always been so impressed with the program and the level of playing of the students who come from there."
Karoly has been helping with recruitment of new students, and is looking forward to working with them in the fall. "I cannot even tell you how excited I am," she said. "I've heard them all play and talked with them about their goals, and I'm very excited to facilitate getting them to where they want to be.
"I told my students, I don't just see myself as their flute teacher, but also as their mentor, just sort of a go-to person to help them navigate being at college. As a mom of three teenagers, I would want my kids to have a mentor like that."
Her experience on both sides of the audition screen is something she can share with students facing an incredibly competitive field. "I always say hard work is definitely part of it," she said. "It used to be that if you were talented, that was enough. But even by the time I was auditioning, you had to combine that with some really, really, really hard work and persistence and confidence and with a whole mindset to be able to tolerate that kind of competition and performance anxiety."
Karoly graduated from the University of Wisconsin-Madison, studied in England on a Fulbright Grant, and earned her Master of Music degree at Juilliard. She said she has always wanted to teach at the university level because it's a formative time for musicians.
"What I love about teaching is that every student is so different, and individual, and the way they learn is unique. And a lot of times the roadblocks are unique. That means that the tools and solutions have to be unique and customized," she said. "I look at it sort of as a puzzle, trying to help the student become the best flute player and the best musician they can be, by figuring out what I can pull from my experience, my toolbox to customize the program for them and help them achieve their goals."
---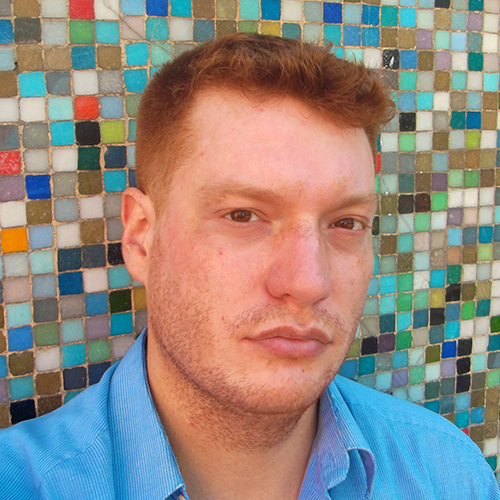 American/Italian composer Christopher Trapani has built an international career by following his musical interests back and forth across the Atlantic.
"I fell in love with French music, so I moved to Paris. I got hooked on microtonality and followed that interest to Turkey," he said this summer from Italy. "These days, performances of my music are pretty evenly split between Europe and the United States, which might be fitting, now that I'm a dual citizen!"
Trapani — who's never visited Los Angeles before now — brings that adventurous spirit to his one-year post as visiting assistant professor of composition at USC Thornton this fall.
"My main goal as a teacher is to instill a sense of wonder and discovery in my students," he said. "It can be so exciting to see a young composer encounter previously unknown music that sparks a sympathetic resonance, and to help them to follow down a new path. I want to help my students to find their way to the music and the tools that speak to each of them in a personal way."
He's most looking forward to getting to know the USC Thornton students and their work and teaching a seminar with all of the first-year composition students. "I remember my first year of college at New England Conservatory as a vivid and influential time, so I'm trying to think back to my own voracious mindset at age 18, and to set a similar tone."
Born in New Orleans, Louisiana, Trapani has a bachelor's degree from Harvard College where he studied composition and poetry. He worked on a master's degree at the Royal College of Music in London and studied microtonality in Ottoman music on a Fulbright grant in Istanbul. He spent seven years in Paris, studying with Philippe Leroux and working at IRCAM, a French institute linked with the Centre Pompidou and devoted to research in avant-garde and electro-acoustical art music. He completed a doctorate at Columbia University in 2017.
Trapani brings all of his disparate experiences and influences — from Delta blues to Turkish makam — to bear in his compositions, for which he has earned a long list of honors, including young composers' awards from ASCAP and BMI, a Charles Ives Scholarship from the American Academy of Arts and Letters, the Gaudeamus Prize, the Rome Prize and the Barlow Prize. He is also a 2019 Guggenheim Fellow.
Never miss a story
Subscribe to USC Thornton's e-newsletter
Subscribe