USC Thornton Welcomes New Faculty
Jennifer Marotta and Judy Lewis are two of the newest additions to the USC Thornton School of Music faculty, joining several new faces, including a trio of discipline-spanning adjunct instructors. Marotta, an acclaimed instructor and freelance trumpet player, joins the Winds & Percussion program, while Lewis will lead the newly launched graduate program in Contemporary Teaching Practice.
Snehal Desai, Producing Artistic Director of East West Players theater company, will teach in Thornton's innovative Arts Leadership program and soprano Jennifer Kampani has joined the Early Music program specializing in vocal performance. Pete Anthony will serve as an adjunct instructor in the Screen Scoring department, replacing Bruce Broughton who is on leave from Thornton this year.
Jennifer Marotta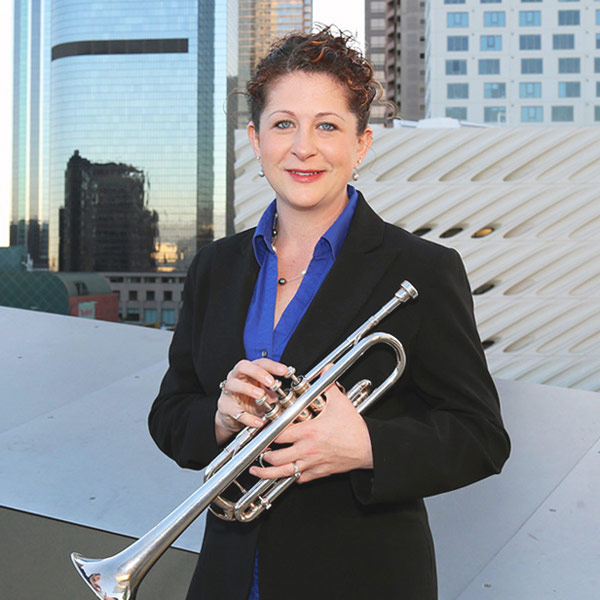 Jennifer Marotta
Following the retirement of longtime trumpet instructor Boyde Hood, USC Thornton's Winds & Percussion department has substantially bolstered its ranks — first, with the addition of Los Angeles Philharmonic Principal Trumpet Thomas Hooten (previously profiled here) and now with trumpeter Jennifer Marotta. The Illinois native has taught in tandem with Hooten at Kennesaw State University in Georgia and UCLA, and was a member of "The President's Own" United States Marine Band.
Michael Alexander, the former director of orchestral activities at Kennesaw State University, cited Marotta's "rare combination of enormous skill as a trumpet performer, love for her instrument, passion for teaching, and ability to take any student and make them better."
Marotta performs regularly with the Los Angeles Chamber Orchestra, L.A. Opera and the L.A. Philharmonic, and will continue balancing classroom work with professional engagements. She continues to work with the Grand Teton Music Festival and the Music of the Baroque Ensemble in Chicago for its annual holiday concert in December.
"As I grew as a performer and a teacher, I learned that I always felt most satisfied when I had a good balance of performing and helping students," said Marotta, who will be teaching in the trumpet studio and co-teaching the weekly studio performance class. "I look forward to continuing the healthy studio atmosphere that is [at Thornton], and will do my best to help each student succeed and improve in their careers."
Judy Lewis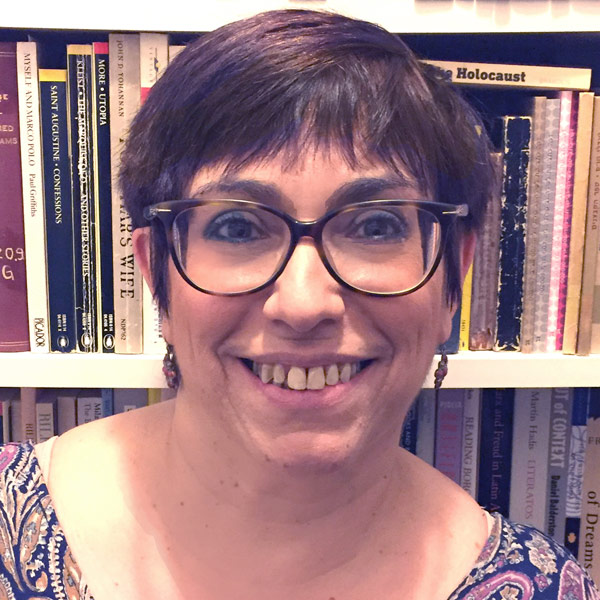 Judy Lewis
While studying at Columbia University as an undergraduate, Judy Lewis spent her junior year abroad in Israel. The proximity to the Far East, the Mediterranean and Europe exposed Lewis to a vast array of new musical approaches and styles for Lewis, who switched to jazz piano and ultimately transitioned into instruction.
"It kind of took me out of my bubble of U.S. music and U.S. music education," recalled Lewis, who grew up in Milwaukee. "As a result, when I decided to come back to the states for a PhD, I knew I wouldn't fit into any academic environment that was primarily focused on American traditional or normative views of music education. I had seen too much on the other side of the pond."
When the first cohort of students in the Contemporary Teaching Practice begin their classes in May, Lewis envisions leading a group of interdisciplinary students– the likes of which one would not necessarily see together in a traditional music education setting. As Lewis sees it, pop artists, rock musicians, hip hop artists, songwriters and music industry students all have a place in the conversation.
"I think we want them to feel comfortable, to have the ability to create quality music engagements using a variety of musical styles and different modes of learning, whether they're formal or informal, and to be able to integrate technology in everything they do in creative ways," Lewis said. "To me, more important than specific skills or proficiency, I would like to see them leave the program with new dispositions for themselves and their students."
Lewis will teach Improvisation and Composition for music educators, General and Choral Contemporary Pedagogy, Contemporary Pedagogy of Small Instrumental Ensembles and Framing Urban Music Education: Curricular and Instructional Dynamics. She will also ultimately oversee the student teaching and certification process.
"When we get a cohort with pop musicians and violinists and music producers and songwriters and band directors all in the same room, I can't imagine how exciting that's going to be to have them feed off each other," Lewis said.
Jennifer Kampani
Jennifer Kampani
While the arena of Early Music may indeed be a "small and connected world," soprano Jennifer Kampani has established herself as one of its shining talents. A Bay Area native who studied at the University of Michigan and London's Guildhall School of Music, Kampani specializes in the Baroque repertoire as well as in the music of Spain and Latin America.
At Thornton, Kampani will teach private lessons to voice students in the Early Music Masters and Doctoral programs and is currently coaching performers in the Early Music Ensemble (EME). This season, in addition to her professional performing engagements, Kampani will join her EME students to sing "Capriccio Stravagante" in concert with the USC Thornton Baroque Sinfonia on October 6th.
"If you are enrolled in a performance program, I think it is invaluable to have a teacher that is currently performing or already had a career in performance," said Kampani. "There are so many aspects of being a musician that pertain to the actual performance: being on stage, being a good collaborator, dealing with nerves and anxiety, leaning to engage the audience and having the ability to express emotion through the music."
Kampani's performance career has taken her around the world and includes appearances with American Bach Soloists, Baroque Band, Portland Baroque Orchestra, Seattle Baroque Orchestra, Opera Lafayette, Apollo's Fire, Musica Angelica, Boston Camerata, Bach Sinfonia, Magnificat and the Washington Cathedral Choral Society. She earned a 2012 GRAMMY nomination for her recording of Kingdoms of Castille. This season, Kampani will appear on stage in San Francisco, Washington D.C. and New York.
She contends that the study of early music is becoming increasingly part of the mainstream repertoire and presents an exciting opportunity for the students at USC.
"Having the tools to sing and play repertoire from this era is an extremely useful for any student or professional," she said. "I was exposed to early music my sophomore year in college through the Early Music Ensemble and it changed my life!" 
Snehal Desai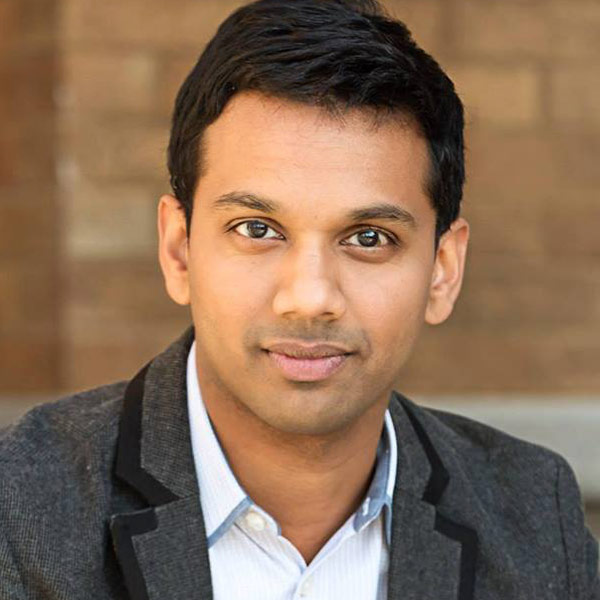 Snehal Desai
The eight men and women enrolled in Snehal Desai's Executive Arts Leadership class aren't just students. They will also be the central "case studies" in the course.
"We will spend time talking about what their personal mission, vision and core values are and then connect that to students' larger career ambitions as well as the current Executive Arts Leadership field," said Desai, who received his B.A. in Theater Studies and Political Science at Emory University and an M.F.A. in Directing from the Yale School of Drama. "I also look forward to bringing into the classroom my experiences as the current head of a performing arts organization."
In July of 2016, Desai was named the Producing Artistic Director of L.A.'s East West Players (EWP), the longest-running professional theater of color in the United States and the largest producer of Asian American artistic work. Before taking over the reins at EWP, he directed plays at venues from The Old Globe in San Diego to Boom Arts in Portland, Oregon to the Old Vic in London, and worked at more than a dozen theaters in New York City.
As part of the course, Desai's students will accompany him to the opening night of EWP's production of Philip Kan Gotanda's Yohen, which stars Danny Glover, and debrief afterwards. Other class sessions will include visits from arts administrators throughout the city, from the Pasadena Playhouse to Center Theatre Group to the American Youth Symphony to the Music Center, and beyond.
"What I love in a classroom is to be able to question why things are the way they are, and how we can shift and change them," Desai said. "I see the classroom as an opportunity to investigate how the current models came to be, what we can be doing to be more inclusive and efficient, and what it means to be an arts leader today."
Pete Anthony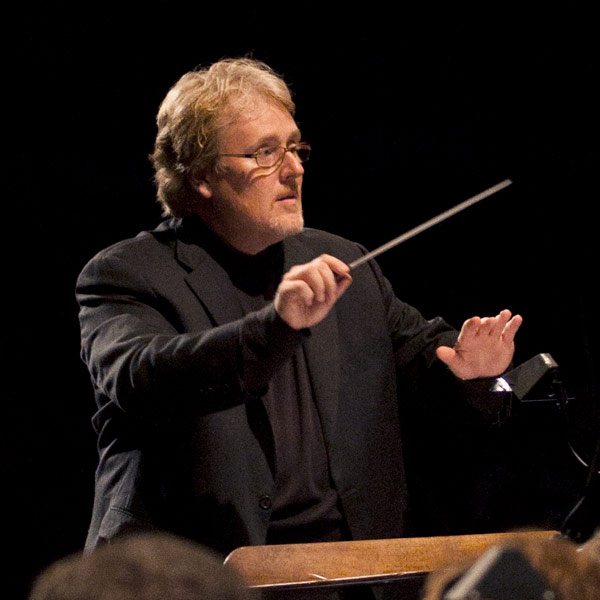 Pete Anthony
A graduate of Williams College and the USC Scoring for Motion Picture and Television Program (now known as Screen Scoring), Pete Anthony will teach orchestration at his alma mater while faculty member Bruce Broughton is on sabbatical.
During his 25 years in the business, Anthony has worked on more than 400 feature films with some of the industry's best known composers, including James Newton Howard, Danny Elfman, John Powell, Marco Beltrami, Marc Shaiman, John Debney, Theodore Shapiro and Christopher Young. In 2004, for example, he was credited with scoring and/or orchestrating 26 film and TV projects. His work can be heard on hundreds of film soundtrack albums.
"Our goal is to provide young media composers with tools to survive a challenging business," Anthony said, mentioning that he is interested in highlighting the artistic potential of collaborating with experienced orchestral performers.
"Inviting performers—even if it's only a single live musician—to bring unique musical intelligence to bear on original music for the screen is a common practice of the most successful composers," he said. "When composers get away from their solitary relationship with their computer and work with performing musicians, that collaboration allows those composers to stand apart from the pack."
In addition to his work as a conductor and orchestrator, Anthony also composes music for films and the stage. His works have been performed by the Cincinnati Pops and the Los Angeles Philharmonic.
Never miss a story
Subscribe to USC Thornton's e-newsletter
Subscribe