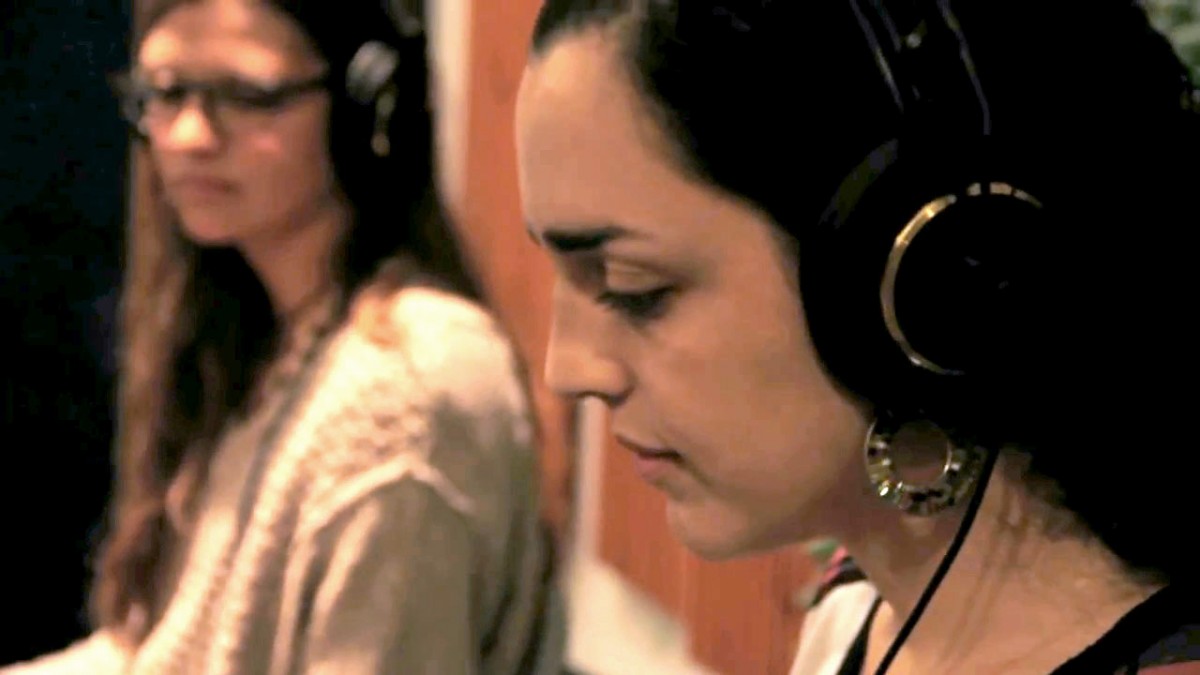 Using music to draw attention to sexual violence


"These stories of injustice against women really touched me; it's something that's in my heart."

—Ana Barreiro
By Julie Riggott & Allison Engel
Two years ago, Ana Barreiro, a drummer and USC Thornton School of Music graduate student in Jazz Studies, heard a USC talk on sexual violence in the Democratic Republic of the Congo that affected her deeply. Barreiro (MM'15) listened intently as Denis Mukwege, a gynecologist and founder and medical director of Panzi Hospital in Congo, talked about his mission to provide medical care for female survivors of sexual violence in the war-torn region and advocate for those women's rights.
The stories he told were devastating. "After someone has been killed, people grieve and things just move on," he told the USC Caruso Catholic Center audience. "But when you rape a girl in front of her parents, or a woman in front of her husband, then you destroy the whole community" and inflict trauma and disease that span generations.
Mukwege, a Nobel Peace Prize nominee and recipient of the UN Human Rights Prize and Clinton Global Citizen Award, suggested that the best way anyone could help was to share the women's stories. Barreiro was moved to do just that.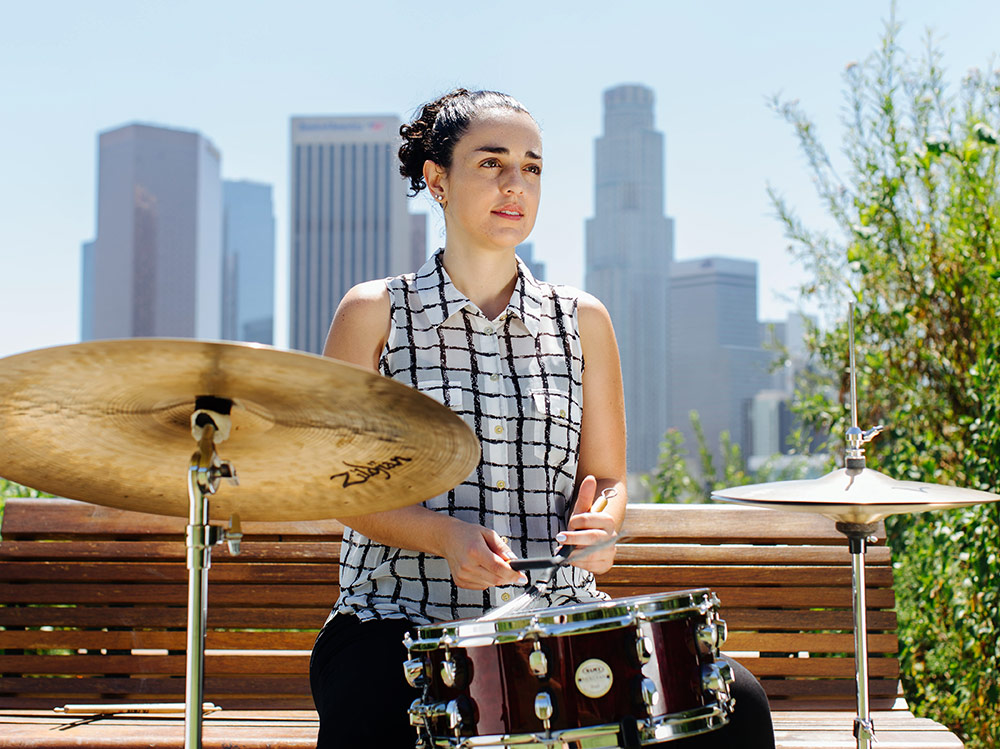 "I thought there should be a way to help even though I'm just a student trying to do music to survive, just a drummer," Barreiro said. "I realized that this is what musicians usually try to do: We try to tell stories. Maybe music could get people on board who have financial resources or political influence."
Using music to draw attention one of the world's most stubborn and horrifying problems was a natural fit for USC Thornton's Arts Leadership Practicum, part of a new program at the school designed to help students develop as leaders in the arts. Barreiro, who was a class member in the practicum, rounded up USC Thornton faculty members, students and alumni from the jazz, pop and classical programs to compose and record music for a series of three videos on YouTube that focus on a different woman's story in text and song. The series is called Listen to the Story, and the musicians were inspired by each woman's survival, strength and hope for the future.
"The support that Thornton gave me was really important," Barreiro said. "Without that class, I might have given up on the idea because it was a pretty overwhelming project. I learned a lot from others in the class who had a lot more experience than I had. Ken Foster [instructor and director of the Arts Leadership Program] and Peter Erskine [her advisor and director of drumset studies] helped me through the whole process."
Listen to Barreiro's composition "Mwamaroyi," which she wrote with USC Thornton classmate, pianist Carey Frank, and you can't help but feel the rhythm as sax, bass, drums, marimba and all manner of percussion instruments combine in a celebratory jazz number. But Barreiro hopes you'll feel much more, as she did when she heard the story of Mwamaroyi, a woman from the Congo who inspired her to write the song.
In the text along with the video, it explains that Mwamaroyi was raped by rebels in 2004, when her youngest child was a toddler. She was injured so severely she was hospitalized. Her husband then left her, saying she was "contaminated." Two years later, while traveling, she was raped again by a rebel group from Rwanda. Now she lives alone with her children, and educates other rape survivors that they should not feel guilty. "If I were given the floor, I would speak up and tell people that rape and violence have had terrible consequences," Mwamaroyi said.
Barreiro said it was easy getting her fellow Trojans on board for the compositions and recordings. "Everyone's heart was in it, and they immediately wanted to do it," said Barreiro, who was an award-winning member of the USC Jazz Honors Combo during her time on campus.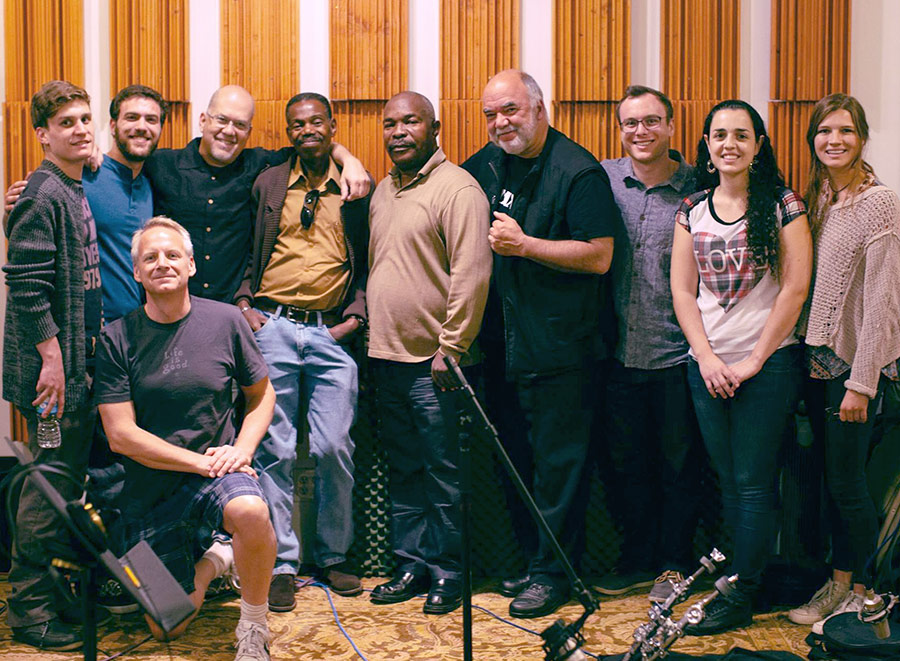 For "Mwamaroyi," Barreiro enlisted Erskine (the drummer who inspired her to come to USC Thornton from her native Brazil), Thornton faculty Ndugu Chancler and Aaron Serfaty, fellow students and brought in Jadot Mbemba on saxophone from the Congolese community in Los Angeles. Erskine also sat in on the second piece, "Nsimire," which was composed and performed by pianist Jacob Mann (MM '14).
Kathleen Grace, instructor in the Jazz Studies program, collaborated with harpist and Liza Wallace (MM '15) to compose the third piece, "Mateso." Grace directs two vocal jazz combos at USC and met Barreiro when the drummer joined one of them her first year.
"Ana was really inspired to combine music with the broader context of what's going on in the world and make a difference in the world beyond the musical one," Grace said. "I was so impressed by her artistic spirit."
"At Thornton, there's a tradition of saying yes," said Grace, "yes to opportunities from the students and other faculty members. We want to do everything we can to foster creative vision."
The Panzi Foundation gave Listen to the Story its blessing before Barreiro started on the recording project, and she hopes to keep the effort going. "I'm trying to raise money for a fourth video, which will feature a Congolese choir from a church in L.A.," she said. "If I can't, I'll pay for it on my own. These stories of injustice against women really touched me; it's something that's in my heart."
Never miss a story
Subscribe to USC Thornton's e-newsletter
Subscribe