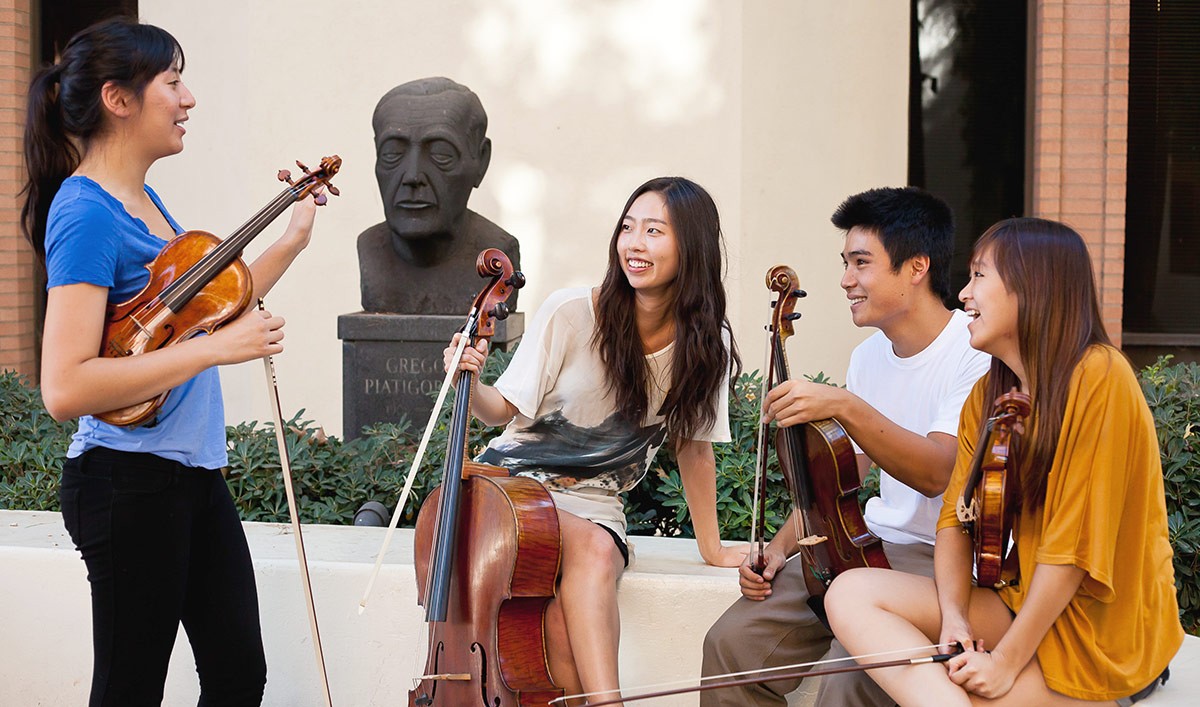 #WelcomeBackToUSC
Explore our fall 2015 event calendar for many extraordinary - and free - events!

music.usc.edu/events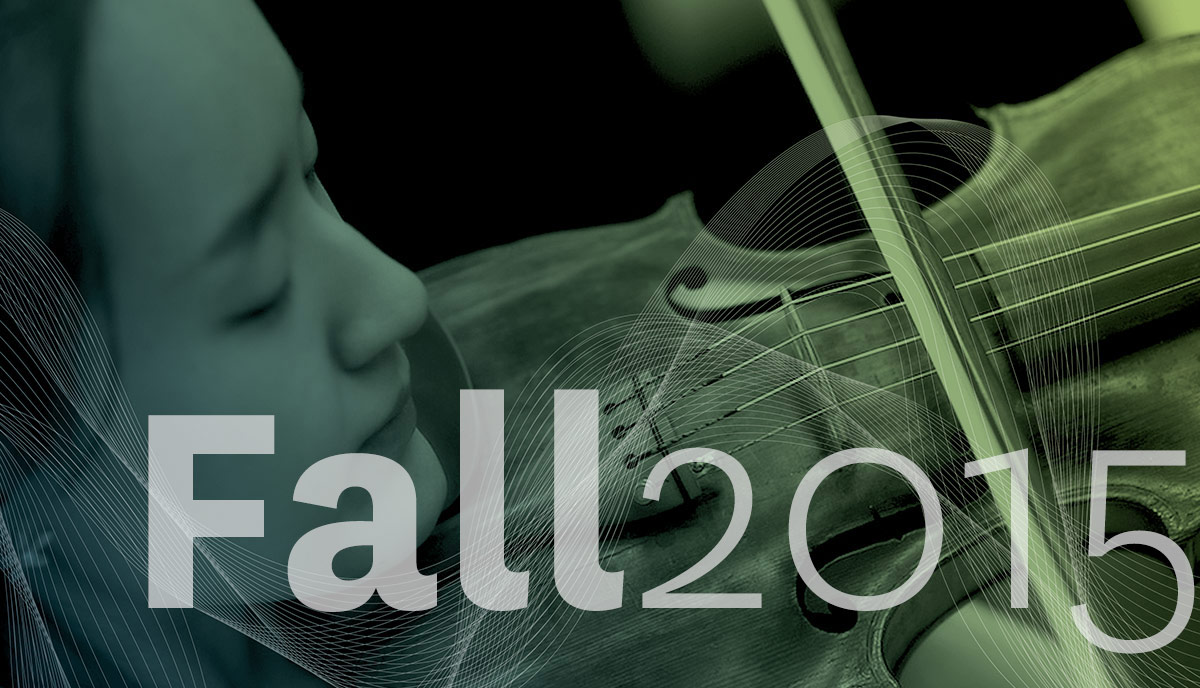 Earlier this week, incoming freshman, parents, faculty and staff gathered on the lawns of the USC Thornton School of Music to eat, drink, socialize and celebrate the beginning of another academic year. The events also presented a chance to reflect on a productive summer – and to look ahead to 2015-16.
This fall brings exciting developments, including the launch of a cutting-edge Music Production bachelor's degree program. Designed by music technology chair Rick Schmunk and Vice Dean Chris Sampson with help from legendary audio engineer Gimel "Young Guru" Keaton, the program will encompass the creative, technical and business aspects of professional music.
Along with new faculty in the areas of Composition, Vocal Arts & Opera, Music Industry, SMPTV, Arts Leadership and Musicology, Jeffrey Kahane, acclaimed pianist and music director of the Los Angeles Chamber Orchestra, joins the USC Thornton Keyboard Studies faculty this semester as a part-time lecturer.
Musical Horizons
The USC Thornton Symphony Orchestra begins our season with a flourish, as Keyboard Studies professor Daniel Pollack joins the ensemble for Tchaikovsky's Piano Concerto No. 1 at Bovard Auditorium (Sep. 11), under Carl St.Clair. In two additional performances at Santa Barbara's Granada Theater (Sep. 12 & 13), the symphony will perform Mussorgsky's Pictures at an Exhibition with video animations by USC Cinematic Arts faculty and a new video playback technology, called Muséik.
Alan Smith, chair of Keyboard Studies and director of Keyboard Collaborative Arts, will be the focus of a USC Visions & Voices event (Oct. 20) celebrating his musical achievements. Guest artists, including mezzo-soprano Stephanie Blythe, baritone Rod Gilfry, soprano Diana Newman, and cellist Jonathan Dormand, will perform.
The USC Thornton Wind Ensemble will explore new dimensions of engagement with "Musical Interpretation Deconstructed" (Nov. 1) in which audiences will be invited to help deconstruct and interpret Wagner's Siegfried Idyll and will be among the first to hear a new composition by alumnus Paul Dooley.
The creative artists of the Thornton Opera program will stage a new production of Mozart's rarely-performed opera seria, La clemenza di Tito (Nov. 19-22), while the Chamber Singers and Concert Choir will take their Bovard Auditorium program, "Faith, Hope, and Love" (Oct. 23) on the road to San Diego (Oct. 25) and Pacific Palisades (Nov. 6).
USC's Polish Music Center will mark its 30th anniversary with a series of events and performances, including collaborations between the USC Thornton Baroque Sinfonia and guest violinist Stefan Plewniak (Oct. 9 & 18).
The USC Thornton jazz programs will present another season of extraordinary concerts, including Thornton Jazz Orchestra tributes to bandleader Benny Goodman (Oct. 6) and saxophonist Gary Smulyan (Nov. 2) and a faculty recital featuring guitarist Jonathan Patterson with the Bossa Zuzu ensemble (Sep. 24).
The Popular Music program continues its tradition of launching talented singers and musicians through its Showcase events, held at USC's Ground Zero Performance Café and off-campus at cutting-edge Los Angeles venues.
These are just a handful of our concerts, recitals, lectures and masterclasses, most of which are free and open to the public. For more information about our fall events, visit our online calendar.
Looking Ahead
This spring, USC Thornton will present the Piatigorsky International Cello Festival (May 13-22), a 10-day cello extravaganza showcasing 26 international artists representing 15 countries and 4 continents. Under Artistic Director Ralph Kirschbaum, festival artists will perform in solo and chamber recitals in collaboration with the Los Angeles Philharmonic, the Los Angeles Chamber Orchestra, and the Emerson and Calder Quartets, culminating in a concert with over 100 cellists. Ticket packages go on sale in September, with individual tickets available in January.
Finally, we celebrate the launch of our new @USCThornton social media campaign, connecting the work of our students and faculty to the creative community of Los Angeles and beyond. Keep an eye out for new student profiles, video features, and live-streamed events – and don't forget to follow us on Facebook, Twitter, and Instagram.
2015-16 promises to be a banner year! #WelcomeBackToUSC
Never miss a story
Subscribe to USC Thornton's e-newsletter
Subscribe