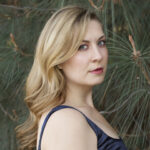 March 22, 2022
Soprano and USC Thornton alum Diana Newman ('12, MM '14) made her Metropolitan Opera debut as Papagena in The Magic Flute on December 27. Newman previously debuted with the Dallas Opera as First Lady in The Magic Flute in 2019, and she is a recent graduate of the Lyric Opera of Chicago's Ryan Opera Center.
---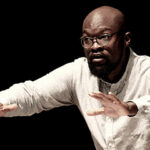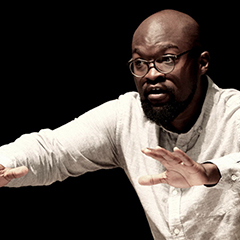 March 8, 2022
Critically acclaimed conductor and USC Thornton alumnus Vimbayi Kaziboni guest conducts the LA Phil New Music Group on March 8 at 8 p.m. at Walt Disney Concert Hall. The program includes two world premieres of pieces by Wadada Leo Smith and inti figgis-vizueta. Kaziboni currently serves on the artistic leadership team of the Boston Lyric… Continue reading Vimbayi Kaziboni guest conducts the LA Phil New Music Group
---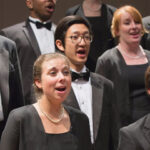 February 18, 2022
During a concert on Feb. 19, The Golden Bridge — a 20-member choral group led by USC Thornton Choral & Sacred Music Department faculty member Suzi Digby — will premiere works by fellow choral faculty member Nick Strimple and Thornton alumnus Saunder Choi (MM '16). The program includes the world premieres of "The Silver Swan"… Continue reading The Golden Bridge premieres works from USC Thornton faculty and alumni
---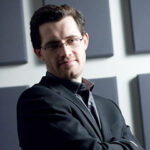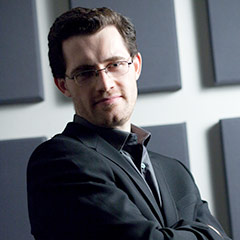 February 14, 2022
USC Thornton Composition program alum Austin Wintory ('07) is nominated for a 2022 Society of Composers & Lyricists Award for his work on the multiplayer third-person shooter game Aliens: Fireteam Elite. Wintory is best known for his score for the game Journey, which was the first GRAMMY-nominated computer game score. He has also scored nearly… Continue reading Austin Wintory nominated for 2022 Society of Composers & Lyricists Award
---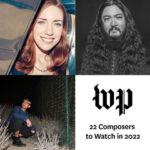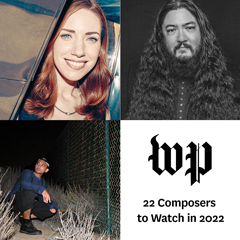 January 25, 2022
USC Thornton alumni and students were recently highlighted in The Washington Post's round-up of 22 composers and performers to watch in 2022. This list includes current DMA student in composition Rohan Chander, as well as two alumni: choral composer Dale Trumbore (MM'11) and cellist and composer Paul Wiancko ('05). The Washington Post said "this year's… Continue reading USC Thornton alumni and students named "composers and performers to watch" by The Washington Post
---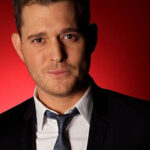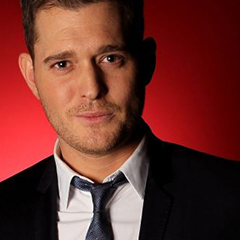 December 15, 2021
This month, Michael Bublé's tenth anniversary edition of Let It Snow! topped Billboard's Adult Contemporary Charts. The album features arrangements by Thornton Jazz Studies Department Chair Jason Goldman (BM '04) and features several Thornton alumni including pianist Alan Chang (BM '02), trumpeter Bryan Lipps and drummer Robert Perkins (BM '97, MM '02). USC Thornton faculty… Continue reading Jazz Studies faculty and alumni collaborated with Michael Bublé on chart-topping holiday album
---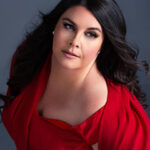 September 16, 2021
An operatic soprano, Meade has won more than 50 vocal competitions, including the grand prize at the 2009 Montreal International Musical Competition.
---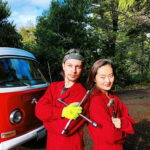 September 12, 2021
Over the past 12 months, USC Thornton alumni and violinists Etienne Gara (GCRT '13) and YuEun Kim (GCRT '15, AD '17) have traveled from the Mexican border to Canada in "Boris," the 1971 Volkswagen bus, to bring "music and human bonding at safe distances" to non-traditional venues like organic farms and wineries. The two founding… Continue reading Two alums celebrate one year on the road with win from San Francisco Classical Voice Audience Choice Award for streaming documentary series
---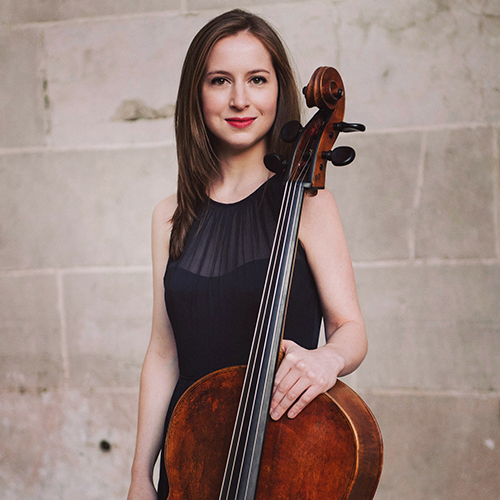 September 1, 2021
This fall, alum Juliette Herlin (DMA '20) was named a visiting lecturer in cello at the Texas Christian University College of Fine Arts in Fort Worth.
---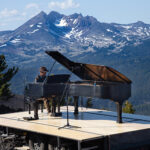 August 30, 2021
Hunter Noack (BM '11) a Keyboard Studies alum, has created an outdoor concert series as a way to both familiarize nature lovers with classical music and introduce classical music lovers to the great outdoors.
---